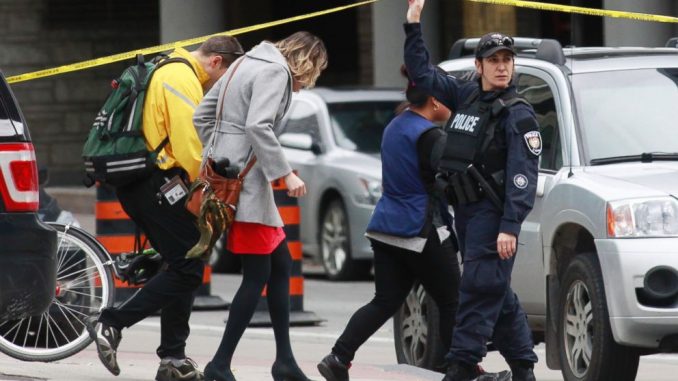 Canadian intelligence and law enforcement agencies have confirmed to be "reevaluating" the list of almost 90 suspects allegedly having links to terrorist groups in light of the deadly shooting near Canada's Parliament. However, the nation's top cop mentioned in a statement that unfortunately there are no arrests expected any time soon.

Royal Canadian Mounted Police (RCMP) Commissioner, Bob Paulson, mentioned in a press conference on Thursday that "we're reevaluating all of our individuals to make sure that those that present the greatest sort of risk are assessed and [officers] have resources attributed to them either to do surveillance, focus on the investigation, to get evidence, to make arrests." Paulson stated that "we have not made arrests today. We do not have any intention of making imminent arrests. Generally, I would like to say that I have intentions of making lots of arrests, but in terms of the evidence and as the evidence is collected and the cases are built, we will be making arrests."

Security forces killed the gunman, Michael Zehaf-Bibeau, on Wednesday after he opened fire with a small caliber rifle in Canada's Parliament in Ottawa and gunned down a uniformed soldier, Cpl. Nathan Cirillo, at a nearby national war monument. Zehaf-Bibeau was not in the list of suspected terrorists and did not have any clear links with other jihadis. However, an email found on another accused terrorist's hard drive mentioned Zehaf-Bibeau, which has also prompted all top Canadian officials to question the nation's current domestic anti-terrorism posture.