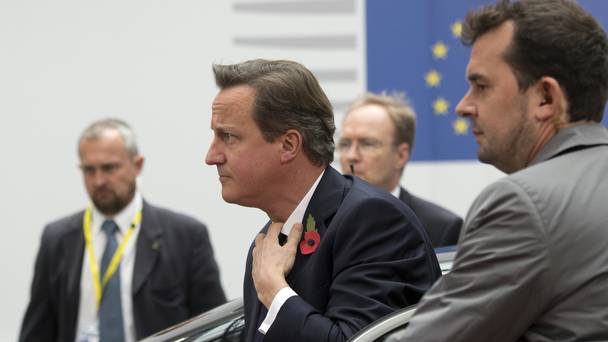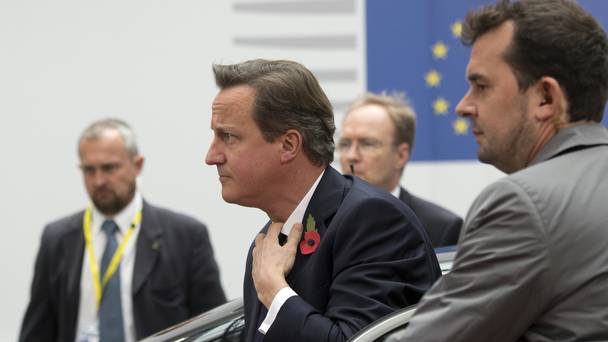 Prime Minister David Cameron has dismissed the European Union demand to pay extra bill on Friday while insisting that the U.K. will not pay £1.7bn by December.
Mr Cameron has labelled the surcharge "unacceptable" and said in a news conference in Brussels: "This is completely unacceptable.
"It is an unacceptable way for this organisation to work to suddenly present a bill like this for such a vast sum of money, with so little time to pay it and it's an unacceptable way to treat one of the biggest contributors to the European Union.
"Of course in an organisation like this, if your economy grows a little faster or … slower, there are adjustments. Sometimes you pay a little bit more, sometimes you play a little bit less.
"I'm not paying that bill on the 1st of December and if people think I am, they've got another thing coming. It is not going to happen.
"As an important contributor to this organisation, we are not suddenly going to get out our chequebook and write a cheque for 2bn euros. It is not happening."
Britain's bill – the increase of almost one fifth to its annual contribution of £8.6bn, is the biggest of those imposed on several EU nations as an outcome after a revision in the way in which the economic output of member states is measured. It now includes previously hidden elements such as drugs and prostitution, and the overall performance of the economy.
While France will be owed 1.0 billion euros by the EU while Germany – the bloc's biggest economy – gets a rebate of 779 million euros.
The head of European Commission, Jose Manuel Barroso, has confirmed that EU finance ministers would meet to discuss the issue as per Mr Cameron's demand.
U.K. Prime Minister has revealed that Italian Prime Minister Matteo Renzi, Dutch premier Mark Rutte and the leaders of Greece, Malta and other countries hit by the bills had supported him.
Article viewed on Oye! Times at www.oyetimes.com.