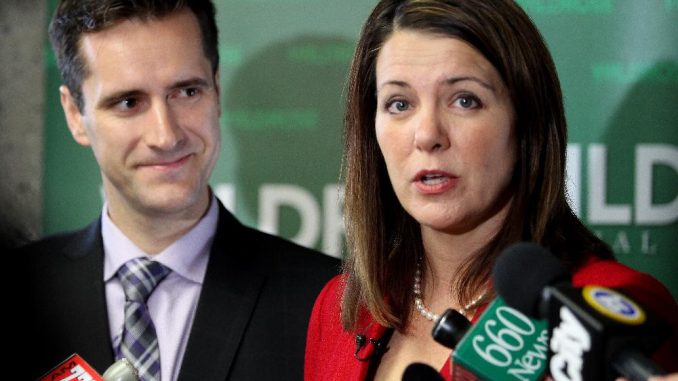 This article was last updated on April 16, 2022

Alberta's Wildrose party has totally rejected the former leader Danielle Smith's "reunification proposal" and announced to initiate a new leadership selection process in early 2015. Consequently, President David Yager has decided to resign from his and work as vice-president of fundraising. Whereas, the position will be award to former president from 2008 to 2010, Jeff Callaway.
It was announced that the party has utterly rejected all suggestions from Smith and Tory Premier, Jim Prentice, alleging that nine MLA floor-crossings on Wednesday were indication of a "unification" of Alberta's small-c conservatives. In its official statement, the party mentioned that "at no time has the Wildrose Party been approached by any representative of the Progressive Conservative Association of Alberta regarding a merger, combination, partnership or alliance. Nothing like this has ever been discussed between the two respective organizations," adding that "(these) events are confined to nine former Wildrose MLAs who opted to cross the floor without consulting with the Wildrose Party."
The official stressed that the party entails five MLAs, 22,000 members, hundreds of volunteers and thousands of donors. In his remarks, Callaway stated that "Dave Yager and I have been committed to this party for several years and we remain committed to its members, policies, caucus, and most importantly, Albertans who deserve a principled and fiscally conservative option to vote for." He added that "providing positive solutions and earning the trust of Albertans before, during, and after an election is more important than any personal position or ambition." It was added that an interim leader will be announced soon.
You can publish this article on your website as long as you provide a link back to this page.