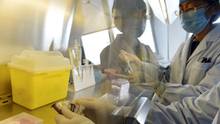 This article was last updated on April 16, 2022

The Public Health Agency of Canada has announced to have had the first confirmed human case of H7N9 influenza in North America, i.e. a strain of avian flu than can cause severe pneumonia and death. However, the officials stressed that the disease is not believed to spread easily from person to person. The infected B.C. couple had fallen ill with the "classic" influenza symptoms of a fever and cough soon after returning from a trip from China to the country on Jan. 12.
The authorities revealed that the woman was confirmed to be infected by H7N9 on Sunday night, whereas since the man is also sick, he is suspected of having the same strain of the virus, but that has not yet been confirmed. Officials have ensured that the couple keeps themselves isolated at home and are already recovering. Additionally, the people who met with the couple since their return are also being monitored for symptoms, but none have fallen ill so far.
Canada's chief public health officer, Gregory Taylor, mentioned in a news conference on Monday that "I want to emphasize that the risk to Canadians is very low because there is no evidence of sustained human transmission of H7N9." He added that "this particular strain of H7N9 has not been found in wild or domestic birds in Canada. The virus H7N9 is not like H5N1 avian influenza. H5N1 transmits much more easily between birds and people and those infected usually have more severe illness."
You can publish this article on your website as long as you provide a link back to this page.