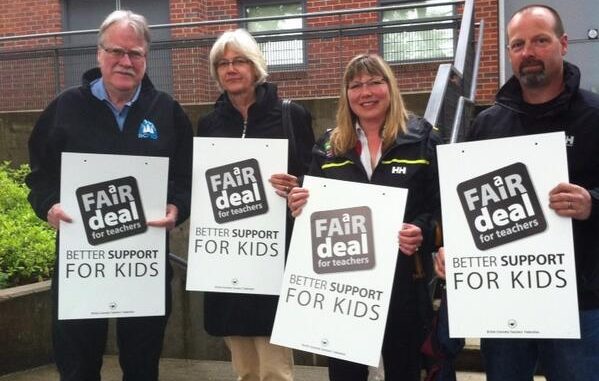 The Elementary Teachers Federation of Ontario have threatened to begin rotating strikes in October in light of the province's insistence to not deviate from its last contract offer to the union. An internal notice circulated in the union on Friday said that its members should prepare for an increased work-to-rule for the rest of September and an upcoming one-day strikes starting Oct. 1 "if sufficient progress has not occurred at the bargaining table."

The talks between Ontario and ETFO broke off on Sept. 11 after the province refused to set more bargaining dates because the union disregarded its fair offer. According the province, its offer was parallel to what other teachers' unions had tentatively accepted. The Education Minister, Liz Sandals, mentioned in a statement on Friday that the province's negotiators will only return to the bargaining table when ETFO accepts the basics of the current proposal. She added that "we are confident that an agreement can be reached within the parameters presented to ETFO and we are prepared to resume discussions on that basis."

Whereas on the other hand, ETFO spokesperson claims that the union is going to intensify its work-to-rule because its bargaining partners have "not called to return to the table." She pointed out that the union has not yet confirmed the details of its planned job action and will not give interviews until Monday. Meanwhile, the Toronto District School Board's spokesman, Ryan Bird, has said that he is currently considering the effects of possible rotating strikes.