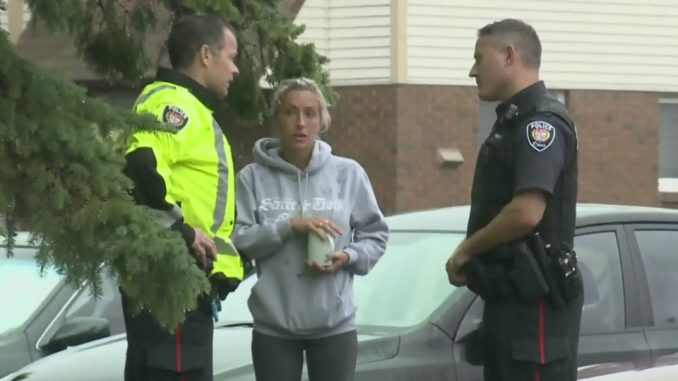 Ottawa police had to shoot two roaming dogs dead after they attacked an Ottawa woman and man on Saturday morning. According to the witnesses, the large dogs looked like pit bulls and they were biting a 25-year-old woman's arms at around 11:15 a.m. on Saturday in Orleans, an east Ottawa suburb.

One of the nearby residents who witnessed the incident, Tina Lavoie-Deschamps, explained that "I woke up to a lady screaming and then cars honking like crazy, so I went outside and realized there were two huge pit bulls attacking her," adding that "there was blood everywhere. It was really bad." Several members of the community came out to help fight off the dogs as a witness recalled that one man used a broom and another used a small shovel. Police revealed that a 66-year-old man was also bitten during the attack but both victims were taken to hospital and they are now in stable condition. The dogs eventually left the woman and ran off in separate directions.

Ottawa police confirmed that it quickly tracked them down and shot both dogs. Ottawa Police acting Sgt. Wayne Wilson stated that "the dogs were put down due to what happened, and they were still aggressive in nature when they were spotted by the officers." According to the police, dogs had collars but no tags, which makes it difficult to identify an owner. Bylaw services and police are now investigating, and it's yet to be determined whether the dogs were pit bulls.