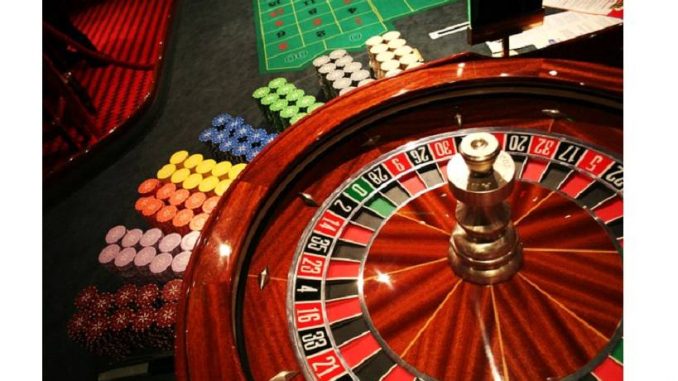 Roulette has essentially remained the same ever since it was created. If you were to somehow be transported back to the 1950s, you'd be looking at the same layouts, odds and probabilities as you would today. It's a timeless game, of course, having associations with a glamorous bygone era, while still remaining incredibly popular today.
Gaming and other media often have a difficult time with the question: How do you improve on a classic? We have seen it on film countless times, and the same goes for video games and music. Do you reboot or reimagine, stay faithful to the original or upend?
While there isn't much 'wrong' with roulette, nor have we seen any evidence of a dip in its popularity, casinos have started to wrestle with that question. Why? Because the industry is so competitive that a little tweak to a game might act like a tipping point in terms of driving customers to your casino or casino website.
Adding special jackpots can increase interest
Most games developers have opted to stay faithful to the original, lest they drive away the core group of fans. A good example of this would be jackpot roulette, which you can find examples of at www.mansioncasino.com/ca/roulette/. Jackpot roulette plays exactly like the original game, except that there is a side prize that could be awarded randomly to any player. The key, however, is that this jackpot does not involve a side bet, but that is simply grown by the number of bets placed on the game. As casinos use software to connect the jackpot games, this means the prizes can each reach seven-figure sums.
Age of the Gods Roulette is a good example of this. Around 1% of each wager is factored into jackpot prize, which can reach huge sums as the games are connected on an online network. The jackpot will pay out at a predetermined number (unknown to the casino operator), being awarded to the player who breaks that threshold. A winning spin on roulette is not necessary to win the prize, so any player can win.

Blackjack and poker games have gone down similar routes, especially at online casinos. It adds an extra layer of excitement to the games, although, unlike the versions of jackpot roulette we mentioned, you might have to place a side bet. However, they can nevertheless be worth 1000s of times your stake.
Slots are pushing new boundaries
Developers of slot games have also made strides to upend the classic versions recently. A host of classic slot games, such as Wolf Legend or Legacy of Ra, have come been reinterpreted under the MegaWays system. This takes a sledgehammer to the traditional idea of winning lines, by incorporating a shifting reels system. In short, where a classic slot might have 5, 10 or 20 lines, these games have over 100,000. It's mind-boggling stuff, which is arguably made better by the fact that all lines are active, and by the fact you don't have to bet on each one.
It feels like there has been an acceleration in these reboots in the last couple of years, especially when it comes to adding inter-connected jackpots. You can see the logic from a casino, it becomes a bit like releasing a remastered classic film on Blu-Ray, enticing fans of the original to have a look. As mentioned, the industry online and in physical casinos is getting more competitive, so making your version of roulette 'special' is the kind of weapon an operator needs to get people in through the door.