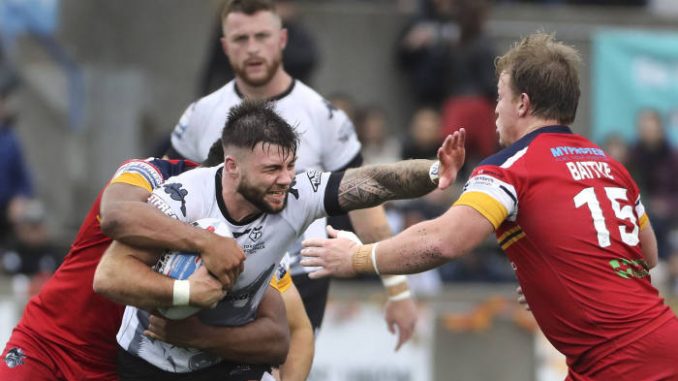 The Toronto Wolfpack Rugby League side has launched a range of cannabis-derived products which it is claimed can relieve pain and stress. The Toronto Wolfpack-branded gels, creams and soaks containing cannabidiol have been produced in partnership with International Cannabis Corporation (ICC) and Organic Flower Investments, which are both listed on the Toronto stock exchange. Canada has led the way in health products that contain CBD Oil since it legalised possession of marijuana for recreational use in October last year.
Many more countries permit the use of CBD, often extracted from hemp. The Wolfpack products will be sold under the team's Howl Brands name and will be marketed to professional and amateur sports teams and individual athletes. David Shpilt, chief executive of ICC, said that CBD should be a $22bn market by 2022.
"The rapid rise in popularity of CBD products can be attributed to the consumer's quest for natural-based health and wellness solutions to treat perpetual ailments, including those derived from athletics such as inflammation and pain," he said. Trials of CBD oil indicate it relieves pain in rats and mice, but medical experts say more research is needed to prove whether it is effective in humans.
Toronto Wolfpack was founded in 2016 and says it attracts 9,500 fans to its games in Canada, with another 100,000 watching on Facebook, half of them in the UK, and live coverage on Sky TV. With a home ground in Toronto and another base in Manchester, England, Wolfpack is the world's first transatlantic sports team. The club is top of English rugby league's second division and hopes to be promoted to the top tier Super League this year.
David Argyle, chairman and owner of Wolfpack, is a mining tycoon who played rugby as a youth in Australia. He said the new range was the first of a number of products. Initial target markets include the UK, Australia, South Africa and countries where rugby is less popular, such as Poland and Germany.