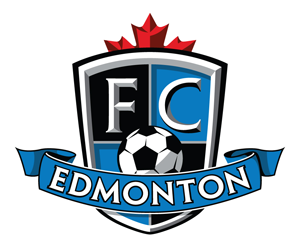 This article was last updated on April 16, 2022

Scorpions Take First of Two in a Row
For the second surprise start in a row FC Edmonton's John Smits was guarding the net for the Eddies against the Scorpions on Saturday night.
Aside from Smits, the other story line of the game was that both NASL Players of the Week, Campos and Hamilton, were playing against each other for the first time this season. Through the first 25 minutes, the Eddies defender got the better of the play, keeping Campos at bay with no shots on net. The other side of the ball for the Eddies wasn't having as much success as offensively they struggled to get a shot on net. Striker Shaun Saiko came close, just missing the near post with a hard shot.
The game changed in the 39th minute when Kévin Hatchi fell down in the area and Campos fell over top of him to which the referee awarded a penalty. Greenfield took the penalty shot, and it just escaped Smits' gloves to put the Scorpions up by one just before half time.
Saiko nearly got the Eddies back to even ground minutes later as a long pass went over the defence, Saiko was able to control it but it was well saved by Sattler.
"We had some chances, especially at the beginning of the game. In my opinion it wasn't a penalty, but we can't do anything about that now," said head coach Harry Sinkgraven after the half time whistle "Our strikers were on a bit of an island, so we have to bring our midfielders up in support – then I think we'll have success."
In the second half FC Edmonton came out with purpose, controlled most of the play and kept the pressure in the Scorpions end. Paul Hamilton and Kenny Caceros were both subbed off due to injury at HT for Jonathan Joseph- Augustin and Paul Craig. Fabien Vorbe played with a broken nose.
Scorpions took control of the game in the 75th minute when Greenfield took a free kick along the near sideline which was flicked into the far top corner by Ryan Cochrane leaving Smits stranded.
Sinkgraven made one last substitution to bring on Dominic Oppong for an injured Vorbe, but nothing could spark the Eddies' offence. The game ended in a 2-0 loss.
FC Edmonton face the Scorpions again next week. Sinkgraven said his team needs a bit of a break after a tough stretch of games.
"We have three really tough games so we we'll give the guys a couple days off to recover so we will be fit for next week."
You can publish this article on your website as long as you provide a link back to this page.