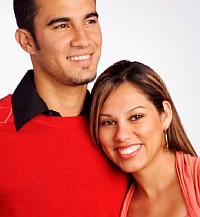 You can publish this article on your website as long as you provide a link back to this page.
This article was last updated on April 16, 2022

A healthy relationship with a partner can act as a buffer for people who are constantly exposed to work-related stress, according to a PhD student in psychology.
In her new doctoral dissertation, Ann-Christine Andersson Arnten, from the University of Gothenburg, interviewed 900 persons under a survey.
"The relationship reduces the negative effects of this kind of stress on our health. But poor relationships will amplify the negative effects", said Andersson Arnten.
"A positive approach and successful stress-management techniques also help to reduce the negative effects of work-related stress.
"But when there are stressful experiences both at work and in the relationship, the risk of burn-out and poor health increases dramatically," she added.
The survey revealed that people who felt that they had a good relationship with their partners enjoyed better health than those who had a more problematic relationship.
Women with a poorly-functioning relationship experienced more anxiety, mental stress reactions and sleeping difficulties than women who had a good relationship. Men who had a mediocre relationship suffered a higher incidence of depression, anxiety, psychological and somatic stress reactions than men with worse or better relationships.
Andersson Arnten said: "One explanation can be that people living with a mediocre relationship take more responsibility to improve the relationship, while those with poor relationships just admit it, and don ' t feel they can do anything about it."