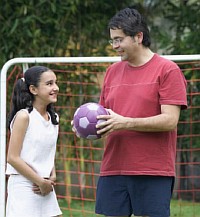 You can publish this article on your website as long as you provide a link back to this page.
This article was last updated on April 16, 2022

No matter how independent they think they are, but Generation Y brigade still look for advice of their parents, according to a research by the Australian Institute of Family Studies.
The study, which is a part of the Australian Temperament Project, gives a rare insight into the relationship between parents and their adult children.
The Australian Temperament Project has been following the life of nearly 2000 Australians since they were born in 1983.
Diana Smart, institute general manager of research, said that not much research had been done about how the role of parents evolved as their children reached their early adult years.
"There's a lot of uncertainty about what parents are meant to do once their children reach those early adult years," the Courier Mail quoted Smart as saying.
She added: "Where it is different these days is that many young people are still living at home, where 30 or 40 years ago at this age of 23 to 24, most young people were married and even parents."
The study also found that the parents have no inclination how much their adult children still value their input.
While 88 per cent of young adults said they still counted on their parents for advice and emotional support, only 70 per cent of parents thought of themselves as still helping in that role.
The study found that 94 per cent of young people said that their relationship with their parents was important to them, and 84 per cent said their parents played a major role in their lives.
Smart said that the study showed parents underestimated just how much support their children felt they provided.
The research has been published in the journal Family Matters.