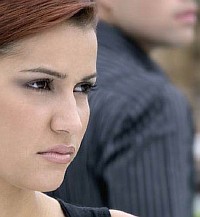 This article was last updated on June 18, 2022
Canada:

Oye! Times readers Get FREE $30 to spend on Amazon, Walmart…
USA:

Oye! Times readers Get FREE $30 to spend on Amazon, Walmart…

Accept it. Once you take the vows, it's obvious that your friendships will change. It could be your guy friends who start getting more protective or your single girl friends who start to distance themselves from you. Whatever the case may be, post marriage, friendships are viewed in a different light. You are not the same person who can attend calls at any hour of the day or slip out for a sip of coffee when your friend is down and out. All because marriage is definitely a lifestyle change.
And it is not only married couples who try to adjust to the new environment, but even friends find it difficult to adjust to the new you. Stuti and Sangeeta were thickest of pals right from their college years. But when Stuti got married, their friendship started losing its charm. Says Sangeeta, "After my best friend got married, I felt insecure. I started to distance myself from her because every time we would talk, she would constantly bring up her husbands' topic. I started missing our good old girlie talk. Now we meet once a month. It doesn't matter to me much now."
Stuti adds, "I was dealing not only with a different social status, but also a plethora of other issues that a newly wed couple faces. Since I was closest to Sangeeta I shared everything with her without realising that she was facing her own difficulties in accepting the new me. But I didn't let her go. We still talk." Psychologist Sameer Parikh explains, "People need company and when they see their company drifting apart, it is obvious that a feeling of rejection sets in. This is especially difficult for single friends who do not have a huge friends circle or seek a lot of comfort in you."
But some have a positive story to narrate. 27-year-old call centre executive Vaibhav Sharma says, "When my friend got married, I initially found it difficult. I was pretty much dependent on him for my outings and then I saw him going out with his wife for every movie or social outings. We never got 'our' time." He goes on to add, "But I later realised it happens and didn't let these new changes affect our friendship. Today I am good friends with his wife. We three are company today."
And mind you, this is not the case only with your same sex friends. It gets even trickier with friends of the opposite sex. Read this. Call centre executive Prachi Kapoor had few close guy friends prior to her marriage. But things changed once she got married. "I ended up always fighting with them. They complained of not getting enough time with me and didn't even try to mingle with my husband. It made our friendship really awkward. Then gradually they started ignoring me and found other girl friends. It used to hurt me initially but then I moved on."
But the brighter side to a 'mature' opposite-sex friendship is actually a blessing. Says marketing officer Kanchan Verma, "I feel my friendship with my guy friends have evolved with time. Like any relationship, I do face tough times with my spouse, but I can always fall back on my guy friends for emotional comfort. They have become more protective for me."
"First of all a partner needs to ensure that his/her friendship with the opposite sex isn't hampering their married life. They should meet in their partners' presence too often so as to build trust. And also, it should be ensured that it's a platonic relationship. If not, such relationships should be left back in time," advises phsycologist Dr Neelam Kapoor.
Also, both partners must realise that they have had a different set of friends before marriage. Psychiatrist Pankaj Vohra opines, "Neither of the partners feels close to the other set of friends unless both of them actually make an effort to feel welcomed. If this is not dealt with on time, people usually end up losing close friends."
Don't get yourself in the position to say – 'Our friendship was great till it lasted!'
You can publish this article on your website as long as you provide a link back to this page.