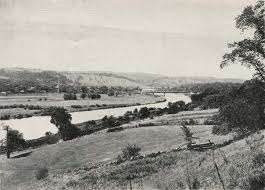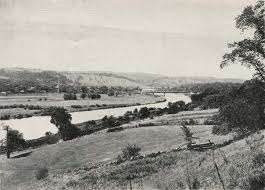 There is a preliminary schedule of events in Canajoharie between July 4th and August 4th.
Note that the camp is scheduled to happen after a major, meditation event, and thus it will not conflict with Canadian National Seminar, so hopefully many of us will be able to attend both.

The US National Council, The CJ Land Committee, The CJ Camp Committee and The Arts Committee are pleased to invite the entire US collective to a series of events surrounding Guru Puja to be held on our blessed Canajorharie Land, beginning on the 4th of July, 2012. The events will include a Meditation Seminar to be held before the weekend Puja Seminar. After the Puja Seminar, a Family Camp week is being planned which will be intertwined with Arts activities. We wanted to get this invitation to you early enough so vacation time and travel could be planned. While the details of the events are still being worked out, the dates below are firm:
July 4 afternoon – 6 Meditation Seminar – " Growth in our individual as well as collective consciousness through introspection and meditation".
July 6 Evening – Begin Guru Puja Seminar
July 7 – Continuing Meditation Seminar Related Forums, Havan, Entertainment
July 8 – Guru Puja
July 8 – 14 – Family Arts Camp – for parents and children together (see attached summary)
July 15 – August 4 – Art Academy and Artists' Collaborative
As soon as the details of these events are available, you will receive them. The Hosting collective(s) are still being determined. Again, at least the dates are clear and we want to give you time to make vacation plans. Stand by for more details as they unfold.
We are so much looking forward to having an opportunity for all of us in the US collective to be together…not via e-mail and face book…but the real close up love and compassion that can revitalize our energy like no other.
Stay tuned for more information…
2012 Family Art Camp
July 8-14, 2012
Nirmal Nagari, Canajoharie, NY
This year we are extremely pleased to offer the Sahaja families of North America the exceptional opportunity to spend an amazing week on the land of Nirmal Nagari participating in the 2012 Summer Family Art Camp. The Family Art Camp will be modeled on the Daglio Camp, along with modifications specific to our needs here in North America. The camp will require every child to have a parent or guardian in attendance for the duration of the camp. The Family Art Camp will offer every participant 2 daily sessions of supervised, structured, and instructional activities including: music (vocal), mixed media art, dance, drama, ceramics, painting, nature study, gardening, cooking, photography, carpentry, etc. Artists, parents, older yuvas, aunties and uncles will provide activity sessions. Some sessions may be restricted to age appropriate participants. Other activity sessions will be open across all age groups.
Work groups tasked with daily responsibilities (food preparation, cleanup, altar maintenance, trash duty, land tidiness, cleaning of showers) will be created across ages and supervised by adults as well. Teams of adults will be responsible for registration, creating menus, shopping, supervising all meal preparation, leading work groups, and conducting the camp.
The participants will be divided into 4 age groups that will enjoy age appropriate activities. Teams of adults, made up of parents, aunties, uncles, and older yuvas, will supervise each age group. The age groups will be: 4-9 yrs., 10-13 yrs., 14-17 yrs., 18+. We look forward to inaugurating sessions for parents that will cover topics related to parenting.
A second large tent will be erected in order to provide accommodations for all women, young ladies, and girls separate from the men and boys. The registration process will include a team of yogis who will review all registrations. Each registration will require consent for each participant by a local Sahaj council member or coordinator. Each participant will sign to a set of guidelines that will include a dress code, code of conduct, set of rules (i.e. ban on, or specific times when, the use of electronic devices such as iPods or cell phone will be permitted- this is under consideration), and consequences for breaking camp rules and expectations.
Tentative Daily Schedule
7 am
Collective Morning Meditation
9:00 am 1st Activity Session
11:00 am 2nd Activity Session
3:30 pm
Physical Activity Session
5:00 pm
Workshops (footsaoking, shoebeating, exchanging vibration)
8:00 pm
Collective Meditation and evening program
We look forward to providing this opportunity for families to vacation on the extraordinary land to further the Sahaja cultural proficiency and interest all of the camp participants.
With great enthusiasm and regards,
Your Family Camp Team:
Andy and Neha Tyas, Madhuri and Mohan Gulati, Tracy Tischuk, Nisha Joshi, Namit Seth,
Michael Fuselli, Melanie and Mandar Pandit, Anand and Shikha Joshi, Melanie Hack,
Paul Collins, author of Mack Dunstan's Inferno / Mystery of Everyman's Way