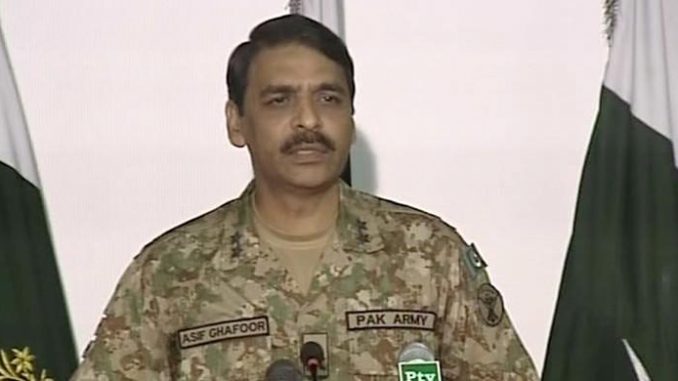 Addressing the media on Tuesday, Director General Inter-Services Public Relations (DG ISPR) Major General Asif Ghafoor mentioned that the restrictions placed on Jamaat-ud-Dawa chief Hafiz Saeed are based on a policy decision and there was no foreign pressure. DG ISPR mentioned in a statement that "this was a policy decision taken by the state i.n the national interest and several institutions will have to play their role. This news came yesterday and in the coming days more details will be available." The authorities have placed JuD chief Professor Hafiz Muhammad Saeed and four others under house arrest.
Addressing a different topic, DG ISPR also assured that Pak Army had nothing to do with the disappearances of the missing bloggers. Two of the bloggers, Salman Haider and Asim Saeed, returned home last week. DG ISPR mentioned that "as for the bloggers story, it's in front of the media. We don't have any connections to it, even their disappearances have nothing to do with army," adding that "whatever statements they (bloggers) made are in front of the media." Salman Haider returned home on Jan 28, while Asim Saeed returned home 'safely' the next day. Social activist and blogger Asim Saeed was missing since January 4, along with another blogger Waqas Goraya. Whereas, Fatima Jinnah University Professor and blogger Salman Haider had disappeared on January 6.
Addressing a question about Dawn Leaks, Major General Ghafoor said that the inquiry is in progress and upon completion the government will share it with media.


Loading ...