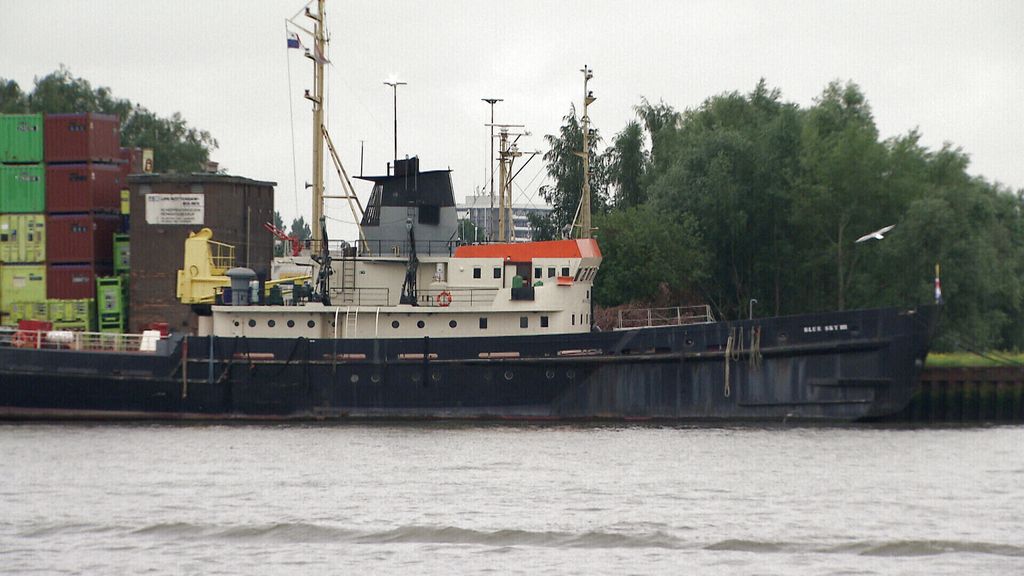 This article was last updated on September 20, 2023
Canada:

Oye! Times readers Get FREE $30 to spend on Amazon, Walmart…
USA:

Oye! Times readers Get FREE $30 to spend on Amazon, Walmart…
Sailors left stranded at sea
Sailing around the sea for months on end in harsh conditions, without salary and sometimes even without food and drinking water. It is happening to more and more sailors, such as the crew of a ship in the fleet of a Dutch company. This is evident from a database of abandoned sailors from the United Nations International Labor Organization (ILO).
Seafarers are labeled 'abandoned' when a ship owner fails to fulfill fundamental obligations, such as paying wages, for at least two months. In the past twenty years, about 10,000 abandoned sailors were stuck on board ships, sometimes for more than a year.
The seafarers often cannot simply leave the ship. Sometimes there is no money for plane tickets home, or the crew is afraid that they will have to pay their back wages if they leave the ship and end up on a blacklist.
The International Transport Workers' Federation (ITF) is the main lifeline for abandoned seafarers. Almost all ships whose owners are known to the UN to have abandoned their crew are shown there. The International Trade Union Federation registered around 50 ships carrying abandoned sailors this year alone.
"The International Maritime Organization is very concerned about the increase in abandoned ships and their crews," wrote Jan Engel de Boer this spring in a blog. He works as a lawyer at the UN organization and is a manager at the IMO Seafarer Crisis Action Team. Together with other international organizations, he is working on stricter guidelines for ship owners.
However, cooperation from countries where many ships are registered is necessary, but that is not always forthcoming. Many ship owners opt for flags of convenience – from countries such as Panama, Liberia, or the Virgin Islands, which seem to feel little urgency about this problem. "I often get no response when I approach the authorities in those countries about a case," says Sandra Bernal of the ITF. "That takes place in Palau, Liberia, Sierra Leone."
An example of such a ship flying the flag of Sierra Leone is the Breadbox Harrier. That ship belongs to the fleet of a Dutch company: Breadbox Shipping from Rotterdam.
This spring, the seventeen-man crew raised the alarm with the trade union federation ITF about the harsh conditions on board. The living quarters on the cargo ship are seriously outdated, salaries are not paid, and supplies off the coast of Senegal were in danger of running out.
When asked, Breadbox director Joris Bakker says he is disappointed with the situation. "We have rented this ship from a Turkish shipping company for three years. I am hearing of these problems for the first time. This should not happen," he says.
Bakker called the ship owner, and the Turkish owner admitted that the living conditions were indeed substandard. These have now been improved. "The Harrier will soon go to a yard in Turkey to get everything back in order," says Bakker.
The payment problems are said to only affect the twelve Syrian crew members. "Things went wrong due to banking problems because Syria is under sanctions." There would be no shortage of provisions.
Trade unionist Bernal confirms that living conditions have improved after she raised the alarm. The supplies were then replenished after two days, according to Bernal, and the salaries were eventually paid, although according to the union, payment problems also affected the non-Syrian crew.
"That story about Syria felt like an excuse," says Bernal. "But luckily the owner responded to my emails, was cooperative and it was all resolved in the end."
Peace has returned on board the Breadbox Harrier. The ship is steaming to the next destination: Cape Town.
You can publish this article on your website as long as you provide a link back to this page.