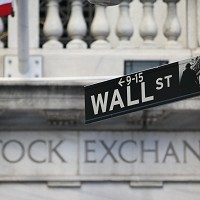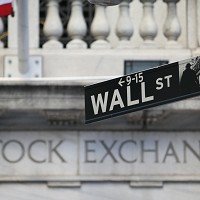 "Ask me no questions and I will tell you no lies," said the Wicked Witch of the West.
They continue to ask him questions and he continues his lies. Benoccio Bernanke (my mild make fun of name compared to others who call him "Chair-Satan" on a regular basis), delivered remarks to Capitol Hill. A highlight moment came by way of his statements concerning gold. The long and short of it? Our Fed head doesn't think gold is money. So much for 6,000 years of history as Paul pointed out. Utah has recently recognized gold as a form of money to be used in transactions in that state. To Bernanke, gold is "tradition". This surfaced during questioning from Ron Paul, the potential Republican nominee to run for the White in 2012, and yes, Paul has it out for the Fed and wants to end it.
These exchanges are always little heated:
http://www.youtube.com/watch?v=2NJnL10vZ1Y
Note: I am not endorsing Ron Paul. The other takeaway from the Bernanke grilling (the usual low heat) is as this newsletter said it would be. The Fed is ready to ease by way of more future QE. For now the Fed will practically be sitting on its hands with only $14 bln in POMO planned over the next month (less than 10% of what was going on in the QE2 days). But, QE3 will come.
There is internal Fed strife about money printing (a very loose term for the actual creation of bank reserves).
From ZeroHedge.com:
"Some brutal truth from the Dallas Fed's Fisher
FISHER SAYS THERE IS `PRICE' FOR `TINKERING' MORE WITH POLICY (about $1MM per FOMC Member)

FISHER SAYS THINGS WILL BE WORSE IF FED JUST PRINTS MORE MONEY (there is no money printing… the Chairsatan said so)

FED'S FISHER SAYS `MONETARY POLICY HAS EXHAUSTED ITSELF (but the Chairsatan just said the Fed is prepared to confirm its madness by doing for the third time what failed twice already)

Ignore the second bullet point: according to the Fed Chairman and chartalists it is all just an asset swap. "There is no money printing" is what one hears all day long after all. Or wait, maybe someone else is confused, and perhaps Fisher is actually telling the truth. Oh well, semantics. Either way, Fisher's pink slip is in the mail."
—
The debt talks in Washington are not going well so far. Obama is said to have walked out of talks Wednesday in an agitated state.
From CNN:
"[Eric] Cantor, R-Virginia, told reporters after Wednesday's meeting that he proposed a short-term agreement to raise the federal debt ceiling, a position Obama has previously rejected.

"That's when he got very agitated and said I've sat here long enough — that no other president — Ronald Reagan — would sit here like this — and that he's reached the point that something's gotta give," Cantor said, adding that Obama called for Republicans to compromise on either their insistence that a debt-ceiling hike must be matched dollar-for-dollar by spending cuts or on their opposition to any kind of tax increase.

"And he said to me, 'Eric, don't call my bluff.' He said 'I'm going to the American people with this,' " Cantor quoted Obama as saying.

"I was somewhat taken aback," Cantor said. When he continued to press the issue, Cantor said, Obama "shoved back from the table, said 'I'll see you tomorrow' and walked out."
—
Moody's has since upped the ante in this game by placing the US and 7,000 municipalities on negative credit review. As previously stated here, what Moodys wants is the debt to be increased by trillions more and will maintain Aaa grade. The present Aaa rating is already a farce. The specter of even a brief default has Moody's in a dither. No doubt S&P and Fitch will have to chime in. Even China's credit rating agency is sure to say something. Remember, this is Moody's as the first batter. This is the company that had Ireland as Aaa in 2009. This is the company that rated Lehman Aa before it collapsed. This is the company that rated AIG Aaa before its downfall. This is the company that rated a universe of defective mortgage paper Aaa before the crisis hit.
Stock futures initially knee jerked down about 10, but have recovered a bit during the overnight. In other words, this Moody's noise is not unexpected. For the stock market on Thursday, it's going to be driven by headlines. Stay nimble.
Click HERE to sign up for my free newsletter about the latest market trends.