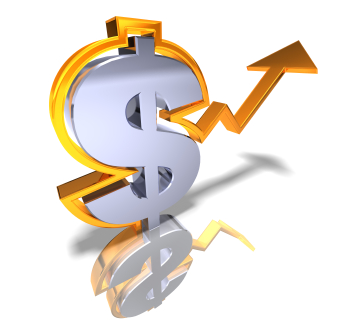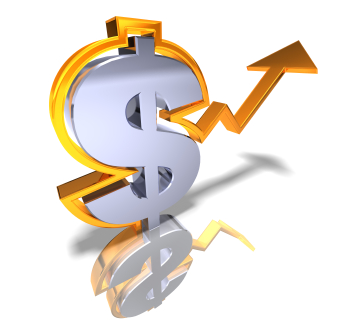 A return of gold to the $1690 level bodes well for gold from a technical perspective. But I would remain somewhat wary of the dollar's new popularity and how this might impact gold. A strong dollar in the near term will still mean volatile and choppy times ahead not only for gold, but for stocks and pretty much everything else. Gold and stocks are tethered together like the Bunker brothers and act inversely to the dollar. If all the dominoes start tipping in Europe (a more than likely eventual outcome since they've lost it there), perhaps we then see a real flight to quality to both gold and the dollar leaving the stock market the odd man out. But for now, protests not withstanding, Wall Street appeals to investors as a safe place to deploy some cash compared to uglier looking stock markets around the globe.

For gold, it's a buy some for protection against economic calamity (a little silver doesn't hurt either) proposition. Dollars are a good place to be (for now) to use for "bargains" that will appear from time to time in other markets. You then use the funny money profits to covert into more metals holdings – best system ever! And, fiat cash will eventually be useful in a far more important way: as kindling to build a warm glowing fire in the fireplace (maybe 2, 5 years from now? No one knows the exact timing). US stocks are still able to be cajoled higher so it's the place to be at times as long as one can, as I like to say, "embrace the insanity". Coming further leg down for the economy? Stock market seems to say, 'bring it on'. A realization that corporate earnings will not be growing as quickly as thought? The stock market is saying, 'no problem so long as the companies can hit the revised-lower earnings targets'.

Clearly, with money markets paying next to nothing, there are signs of DEflation. But then the signals get mixed up. One example, choosy mothers will need to be choosier as peanut butter experts say the price of products like Jiff are going up 40%. Call it DEstagflation.

A month ago, I was only half joking when I remarked that I would wait to see if Netflix could reach the $90 area. That was when the stock had skidded from 300 to below 200. Now it is at $109. Lots of strategy players in the options market are building positions that would do VERY well if the stocks ventures to the $90 area.

Goldman Sachs at below $100 is good canary in the coal mine sort of stock but from an opposite perspective. If it can top $100, or even reach a bit higher intraday at some point, I would see that as a froth signal for the overall stock market and a short term high, before the market can grind even higher. Goldman hasn't produced decent earnings in two years. Mirth and merriment around this stock should be a red flag.

Priceline has rallied back to $500, being spared a test of $400. I am not convinced the worst has passed for PCLN, but a short in this name will require time and patience and some cast iron as part of the digestive system.

Apple back above $400 is a favorite. The highs of the year are not in that name, yet.

Green Mountain Coffee has $100 written all over it in the near term, especially if the market can remain strong.

JP Morgan posts earnings tomorrow, surely they will beat as they always do on the bottom line. It will probably be one of the better looking reports on the surface from the banking group since I'm told that behind all the gold at the $GLD vault is an enormous stash of pig lipstick reserved for earnings season. Probably a little mini pop in the stock. If they miss… well, let's not even go there.

Soybeans are looking cheap ahead of the USDA grain report today.

Harrisburg, PA has declared bankruptcy. The media establishment love poking fun at Meredith Whitney. It's still too soon to count out her muni doom, or to put it on the trash heap. Get it? Trash… Harrisburg? Lol. Yes, the big trash to energy project that leaves Harrisburg with obligations 5x its budget. Can't make that stuff up.

Slovakia says, NO, to a bigger Europe bailout mechanism and…. no one gives a flying you know what. Very funny, Rodney Dangerfield lives on as Slovakia and gets no respect.