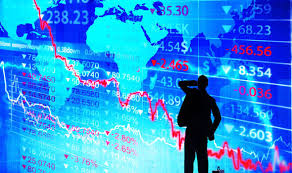 Market Insights
World Equity markets march higher stalled overnight. US index futures, the FTSE and the Dax are all trading flat this morning while the Nikkei fell by 1.1%. Political and monetary developments along with economic news have impacted sentiment across a number of markets overnight while traders await today's testimony to Congress from Fed Chair Yellen.
Just as it seemed political uncertainty in the US was easing following successful no fireworks summits between President Trump and the Prime Ministers of Japan then Canada, and the confirmation of Treasury Secretary Mnuchin, things flared up again as National Security Adviser Mike Flynn resigned overnight over contacts between him and Russia before the inauguration. USD has dropped back a bit on this news while CAD continues to rally with the risk of a trade war sideswiping Canada's economy continuing to fade for now.
GBP on the other hand, has been sinking this morning after Brexit Minister Davis indicated the UK government will likely not be ready to trigger Article 50 at the EU summit on March 9, but still expects to do so by the end of March. He expects smooth passage of the bill through the House of Lords, where debate starts next week.
There has been a lot of economic news out today with the main theme being one of rising inflation, particularly raw materials and wholesale prices exceeding expectations. Rising inflation could stymie the remaining dovish central banks and could force others to take a more hawkish turn so these reports could have a significant impact on currency trading. Meanwhile, Greece reported a surprise GDP decline and in Italy, former PM Renzi's party is holding a leadership contest ahead of potential elections this year so political and economic turbulence remains a growing issue on the continent.
During the US trading day, all eyes are likely to be on Fed Chair Yellen's first testimony to the congress since the change in control. Having been dovish to date, and entering the last year of her term with a renewal unlikely, it remains to be seen if she is actually going to take the hawkish turn the street has priced into the US Dollar or not. The street has been expecting four interest rate hikes this year and to reach that at a gradual pace, the Fed would need to raise interest rates in March. Any signs the Fed could pass in March would be seen as dovish by traders and could knock the US dollar down. Dallas Fed President Kaplan, a member of this year's hawkish voting contingent, speaks later in the day which could also spark activity in the markets.
Chart Signals: Indices show signs of topping, Gold, JPY and CAD rebound
Indices in the US, UK and Germany have been trending higher lately but increasing are showing signs of technical exhaustion and vulnerability to corrections. Meanwhile defensive havens like gold and JPY held higher support and are starting to trend upward again. CAD is on the rebound as political concerns related to the US ease.
North American and European Indices
US 30 has paused to work off an overbought RSI near 20,410 having encountered resistance near 20,450 with more possible near 20,500. Initial downside tests in a pullback possible near 20,390 then 20,255.
US SPX 500 is having an inside consolidation day trading near 2,328 just below 2,332 where resistance has emerged with next measured resistance possible closer to 50. An overbought RSI suggests the index could be due for a pause or a correction with next potential support near 2,316 then 2,300.
US NDAQ 100 has met resistance near 5,270 just below 5,285 measured resistance and has dropped back toward 5,255 in normal backing and filling. An overbought RSI and a double top suggest upward momentum may be peaking with next potential support in a correction possible near 5,200.
UK 100 is encountering resistance near 7,300 having completed a measured move out of a recent range. A top here would set lower highs in both the index and the RSI, a sign the recent uptrend has peaked. Initial potential support near 7,200 then 7,100.
Germany 30 has run into resistance at a lower high near 11,810 down from 11,900, and has dropped back into the 11,750 to 11,790 area. Lower highs in the RSI indicate upward momentum weakening and distribution starting.
Commodities
Gold has regained $1,230 and remains under accumulation, advancing in a step pattern of rallies followed by consolidation at higher levels. This time, support has come in above $1,225 with the pair advancing toward $1,235 with next potential resistance near $1,238 then $1,245 and a Fibonacci cluster in the $1,250-$1,255 range.
Crude Oil WTI has stabilized near $53.00 after failing to break through $53.85 channel resistance but also holding support at a higher low near $52.65 with more possible near $52.25 and the 50-day average. RSI near 50 confirms sideways trend intact.
FX
US Dollar Index remains at a potential turning point with the index trading just below 101.00 and the RSI sitting on 50. Breakouts would complete a saucer bottom and signal an upturn in momentum with next potential resistance at the 50-day average near 101.30 then 101.75. initial support in place near 100.55.
USDJPY confirmed it remains in a downtrend retesting resistance near 50 on the RSI and 114.05 on the pair. The pair has turned downward again, falling toward 113.35 with next potential support near 113.00 then 112.35 a Fibonacci level
EURUSD held its 50-day average near $1.0600 and has bounced back toward $1.0630. It hasn't been able to retake $1.0640 and with RSI under 50 this looks like a typical trading bounce within an ongoing downtrend so far. Next potential support near $1.0560 on a downturn.
EURGBP held support at its 200-day average near 0.8460 a Fibonacci level while RSI had held 40 all indicating the recent downswing may be ending and its underlying uptrend still intact. The pair has bounced back up above 0.8500 but faces resistance at its 50-day average near 0.8545 then 0.8600. It needs to retake 50 on the RSI and 0.8660 to call off its more recent downtrend.
GBPUSD has slipped back under $1.2500 but with RSI sitting on 50 this essentially still looks like normal consolidation within a $1.2410 to $1.2580 trading range.
USDCAD continues to trend downward with RSI under 50 and falling confirming increasing distribution. Dropping from $1.3085 toward $1.3025, next support appears in the $1.2975 to $1.3000 area between a Fibonacci test and a round number.
CADUSD continues to climb, retesting $0.7670 with nest potential resistance near $0.7700 then a Fibonacci cluster near $0.7725. RSI above 50 and rising indicates upward momentum accelerating. Support rises toward $0.7650 from $0.7625