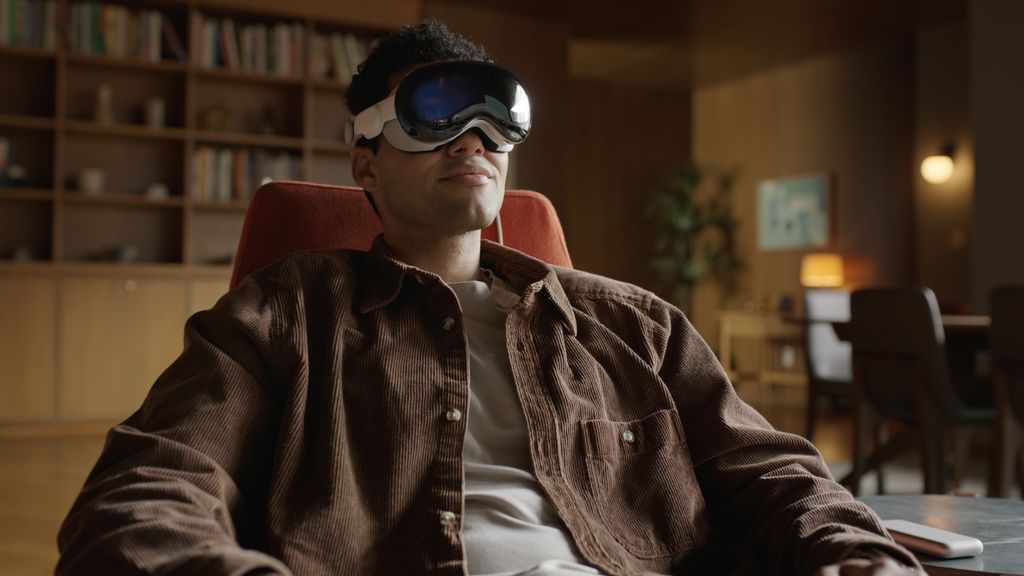 This article was last updated on June 6, 2023
Canada:

Oye! Times readers Get FREE $30 to spend on Amazon, Walmart…
USA:

Oye! Times readers Get FREE $30 to spend on Amazon, Walmart…
A Brief Overview of Apple's Vision Pro
Apple recently unveiled its own virtual and augmented reality headset – Vision Pro – with a high price tag of $3,500. The device offers an immersive experience with the latest technology, and it looks comparable to luxurious ski goggles. When wearing this headset, users are exposed to a menu that syncs with all other Apple devices, and they can start applications such as movies or productivity apps. The headset is operated via the eyes, voice, and hands and comes with a separate battery that lasts for two hours.
Expectations and Concerns
Apple had been working on this device for seven years, and it poses a potential risk to the company's reputation given that founder Steve Jobs was not part of the development team. As per reports, sales expectations at Apple are very low. Initially, the company aimed to sell three million units in the first year, but then it shifted to one million and dropped further to only 900,000 units. In comparison, back in 2007, the first iPhone sold one million units during the first 74 days of sales.
One of the potential reasons behind low sales projection is the headsets' high price, which is equivalent to buying three top-end iPhones. Another concern is the ongoing metaverse hype, which seems to be losing momentum already, just as Apple reveals its new headset. According to experts, the metaverse is the merger of virtual and augmented reality, and its hype was sparked by Facebook last year when it changed its name to Meta. The timing of Apple's headset, however, may be too late, and its engagement with AI at its release show proves that it is not betting on the metaverse to be the next big thing.
What Comes Next?
As with many Apple products, the company does not necessarily aim to be the first to market, and it is evident with the release of Vision Pro, which comes at a time when Meta dominates the market. Although the Verge has stated that the Vision Pro looks much better than the competition, Apple seems to intend to cater the device to developers, not the masses, and create enthusiasm for the device to develop more apps. According to Apple, Vision Pro will only be available in the US and will be released next year, and this could indicate that it will be years before the headset becomes more accessible to a widespread audience.
Conclusion
Apple's new headset, Vision Pro, offers a new dimension to virtual and augmented reality. Still, its $3,500 price tag may make it unaffordable and inaccessible to many people, and the timing of the product arriving after the metaverse hype may not work in its favor. Rather than targeting a broad audience, it appears that the device will entice developers to create more apps, which could eventually make the product more appealing to the masses. A slow start and low sales may not necessarily hide the potential that Apple may have in leading the market in the future.
You can publish this article on your website as long as you provide a link back to this page.