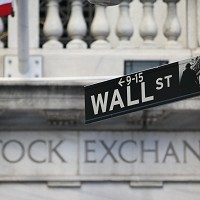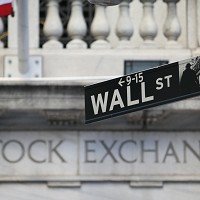 Investor complacency, seasonal chart patterns and a 4-year high in insider selling point to a coming market sell-off even as earnings reports released over the next five weeks reveal that profits last quarter surged by more than 30 percent. It's a classic 'sell the news' scenario as these strong results are already priced in, traders said.
"There are a growing number of indicators on our radar that suggest the market is tired, and likely due for a breather," said Christopher Verrone, chief market technician at Strategas Research Partners, in a note to clients this week. "Put simply, some tactical caution is warranted here."
Verrone pointed to measures of sentiment including the CBOE Market Volatility Index and the CBOE Equity Put/Call Ratio, which both gauge the level of market protection investors are seeking in the options market.
The VIX is plunging to levels not seen in two years, while the Put/Call ratio is near its 2010 low in April. From this level of investor complacency, corrections are born, analysts said. Last year the market went through a significant correction beginning at the end of April as the bulls got too comfortable.
The S&P 500 is up 26 percent from its 52-week low hit on July 9 and the benchmark is up 9 percent since the start of December. Fourth quarter earnings increased 32 percent for companies in the S&P 500, according to estimates compiled by Thomson Reuters.
"The so-called January effect may have occurred in December," wrote Morgan Stanley asset strategy analysts Gregory Peters and Jason Draho in a note Wednesday. The so-called January Effect commonly refers to a rally that comes at the beginning of the year as retail investors pump more money into funds upon seeing the good results of the previous year.
Strategas' Verrone also points out that February historically has been a weak month for the markets going all the way back to 1928.
Look no further than Intel and JPMorgan today for the 'sell the news' phenomenon at work. Both stocks rallied into their earnings results and both stocks are off their highs following blockbuster earnings that beat analysts' estimates.
"The pace and volume of insider sales hit a four-year high during the fourth quarter 2010," according to analysts at InsiderScore.com. At first glance, some of that selling last quarter could be attributed to uncertainty over the Bush tax cuts extension.
However, InsiderScore notes that insider sales actually "reaccelerated" following President's Obama signing of the lower capital gains tax extension. The move suggests "that it was valuations and opportunity – not the taxman – that were the main catalysts for the record surge in insider selling," noted the firm, which tracked "heavy selling" and "spotty" buying in every sector and market cap group during the quarter.
"The S&P 500 is in line to be up for seven straight weeks," said Art Cashin, director of NYSE floor operations for UBS Financial Services, in his widely read morning note. "That's never happened before. Equally unique is the fact that the S&P has not fallen below its 10-day moving average for thirty straight trading days. That, too, has never happened before."
Investors were uneasy to buy the market today even after JPMorgan's and Intel's strong earnings because India's inflation rate came in at 8 percent, China hiked its reserve requirement ratio for banks and our own consumer price index topped economists' estimates. Higher global rates in order to tame inflation could quickly make last quarter's strong results a thing of the past.
"You have to ask yourself whether macro concerns will trump earnings," said Brian Kelly, founder of Kanundrum Capital and a 'Fast Money' trader.
For the best market insight, catch 'Fast Money' each night at 5pm ET and the 'Halftime Report' each afternoon at 12:30 ET on CNBC.
Ref: http://www.cnbc.com/id/41076255
John Melloy is the Executive Producer of Fast Money. Before joining CNBC, he was an editor for Bloomberg News, overseeing the U.S. Stock Market coverage team.