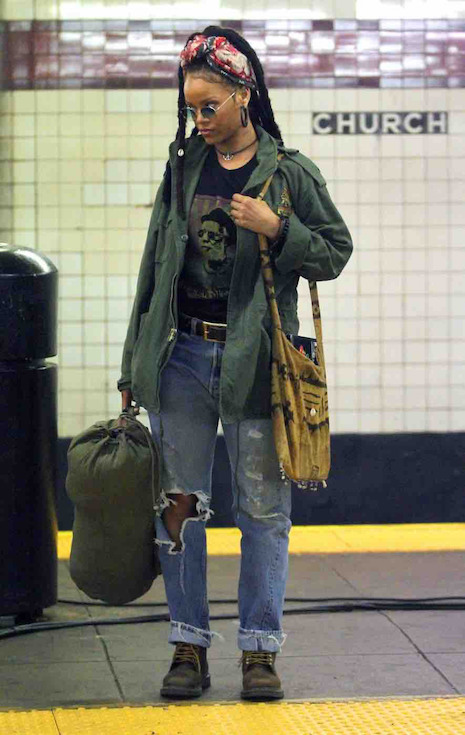 Here's something you don't see very often – Rihanna waiting ALONE for a train at a Brooklyn station. (Rihanna alone ANYWHERE is hard to imagine!) Actually the entire female cast of Oceans Eight filmed on the subway today, but Rihanna's character looks like she really belongs there. We're told Rihanna wears clothes from her own Fenty X Puma collection when she reports for filming every day, but her film wardrobe is less festive. We don't know how her clothes are selling, but her shoe collection is very cool and sold out almost everywhere.
Photo Credit: Pacific Coast News
Click HERE to read more.



Loading ...