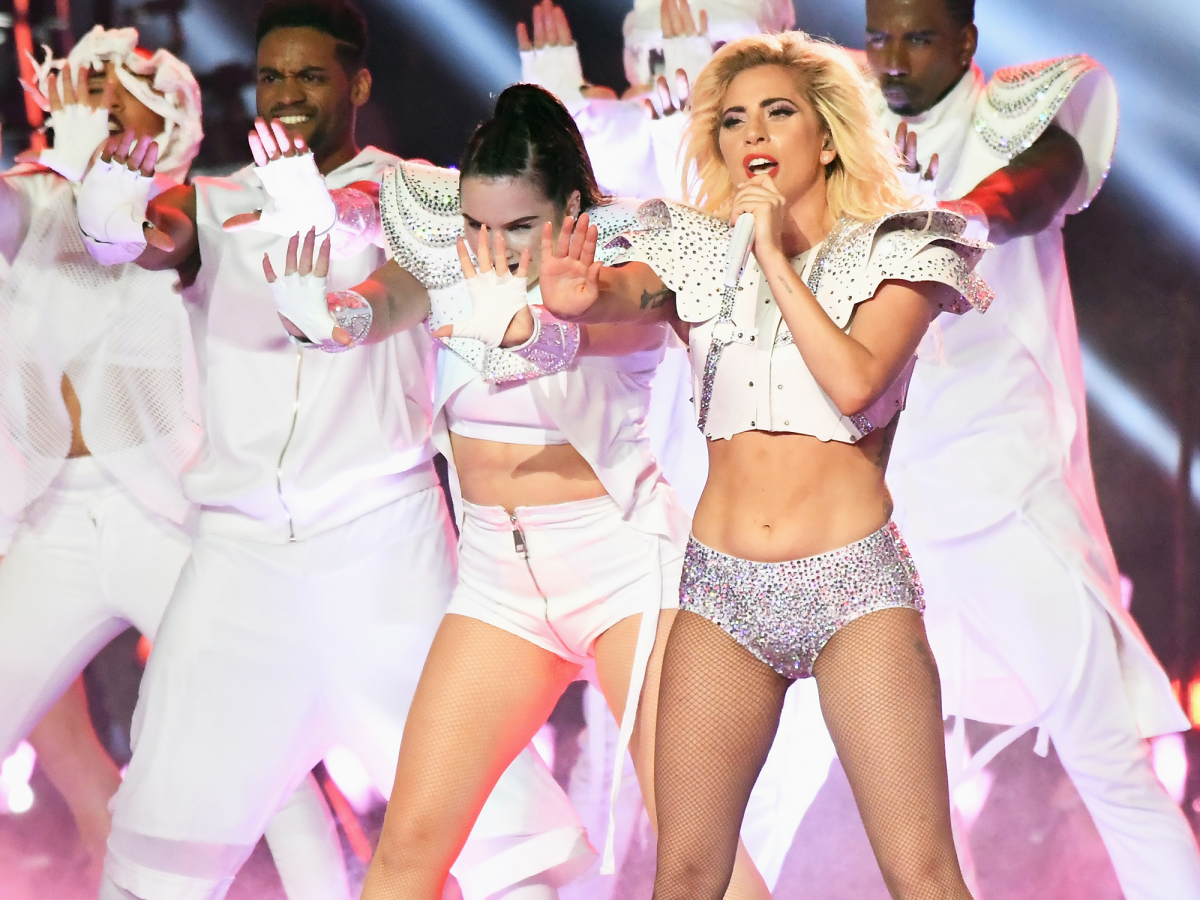 Lady Gaga gave us a lot to think (and freak out) about with her epic Super Bowl half-time performance. There was her deeply meaningful her set list! Her custom, subtly referential Versace outfits! Her incredibly costly eye makeup! Her jaw-dropping choreography, complete with death-defying stunts! And yet, despite all of that, some commentators fixated on how Lady Gaga's body looked during the show. Stefano Gabbana, one half of Dolce & Gabbana, admitted he was one of those initial detractors — however, he had since reflected and retracted his original reaction, he explained on Instagram.
On Monday, the designer posted a close-up shot of Lady Gaga's torso at the Super Bowl. He captioned the image, both in Italian and in English: "I know it's strange, but finally something real not retouched! The truth, reality. Yesterday I [criticized] it too, but I thought about it and I was wrong!!!"
A few days after the designer's Instagram post, Lady Gaga herself felt compelled to respond to all the body-shamers out there. "I heard my body is a topic of conversation so I wanted to say, I'm proud of my body and you should be proud of yours too," she wrote on Instagram. "No matter who you are or what you do. I could give you a million reasons why you don't need to cater to anyone or anything to succeed. Be you, and be relentlessly you. That's the stuff of champions." No one could've said it better, Gaga.
Click HERE to read more from Refinery29.


Loading ...