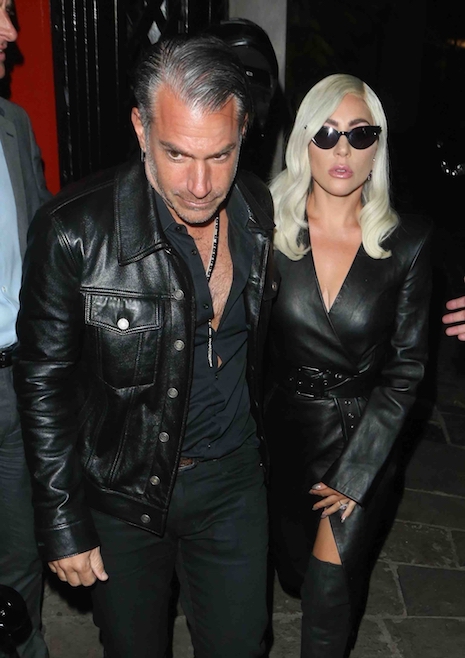 Oops! Lady Gaga is in London for the A Star is Born premier tomorrow and her wardrobe betrayed her. She was posing for paparazzi a few minutes before this photo was taken and the slit in her wrap coat opened up WAY too high. Gaga manually held it together until later when she could discreetly slip some black bicycle shorts underneath. She and her boyfriend Christian Carino dressed alike in black leather for a visit to a London pub.
Photo Credit: BACKGRID-USA
Click HERE to read more from this author.


Loading ...