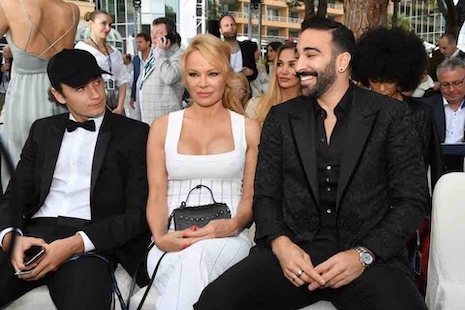 Pamela Anderson has certainly turned out to be a modern woman. She not only split with her French soccer playing boyfriend Adil Rami when she caught him cheating, but she announced it online with a lot of the lurid details! Certainly it will be an interesting read for his future girlfriends! Apparently he's been stringing along – at least two and maybe more – women with the same ardent expressions of undying love. When Pam investigated and discovered his deception she was devastated, and felt "scammed." She describes Adil as a narcissist and monster, and she's leaving France.
Above, Love this photo of Pam's son Brandon Lee giving Adil a doubtful look…
Photo Credit: BACKGRID-USA
Click HERE to read more from this author.


Loading ...