It seems like controversies won't leave Kangna Ranaut's side anytime soon. The Kangna Ranaut-Apurva Asrani- Hansal Mehta row over the proper writing credits for Simran has been the talk of the nation over the past couple of weeks now. It is the kind of controversy that has resulted in the end of the partnership between director Hansal Mehta and writer Apurva Asrani.
In case you haven't followed it, Simran writer Apurva Asrani wrote a very detailed post accusing Kangna of twisting her way into getting a co-writer credit in the film. Not only that, he also called out director Hansal Mehta to show some spine and stand up for what is right. While this was unfolding, in a recent twist, Apurva Asrani himself was accused of stealing the writing credit from another writer named Sameer Gautam during the film Shahid. In an elaborate post, Sameer claimed that Apurva made it a point to get a screenwriter credit and Hansal Mehta was in dilemma about it as Apurva was just the editor on the film.
Now, in a blasting interview with Huffingpost India, Kangna Ranaut has hit back at Apurva Asrani. In an elaborate interview, she said that she and Hansal Mehta weren't happy with Apurva Asrani's script and had to rework on it while on the sets in the US.
Talking about current scenario and how the film came about, Kangna Ranaut said that when she was shooting for Tanu Weds Manu Returns in Gurgaon in December, Hansal Mehta had approached her with a 15 page draft of Sarbajit. However, since she didn't like it much she refused the same, while Mehta reassuring her that he would improve on it and that they would jointly work on the same. But the project never flew and someone else made it. Continuing to talk about the idea behind it the actress added that though the film didn't take off the idea always was to collaborate with Hansal on a project. Later adding about her and Hansal's meetings in the US, Kangna went on to further add that it was there that Hansal mentioned a BBC documentary on a woman who took to a life of crime. Stating that it was Mehta who wanted to develop it with her in the lead, to which Kangna Ranaut agreed. However, at that point of time Apurva was nowhere in the picture, commented Kangna, while elaborating that since Mehta usually collaborates with his editor, Apurva Asrani, the latter came into the picture.

Kangna Ranaut also said that they had to rework on the project as Apurva Asrani had written a dark thriller that he had submitted at Film Writers Association. Commenting on the same she added that Apurva's story was a dark thriller about a drug-addict who goes into a life of crime with a flavour of Wolf of Wall Street and share market jargon thrown in. But it was she who made it clear that since the budget was Rs. 30 crores, they would need to make at least 60 cr at the box office, to break-even, and that with the kind of script they had, it wouldn't be possible. Post this discussion Kangna Ranaut states that it was Hansal Mehta's idea that she talk to Apurva and get the script tweaked to make it more accessible. However, it was only after she started collaborating with Apurva, that realised he isn't a writer who matches expectations, and that he hadn't done any of the previous work that he claimed.
Kangna claims that she was the one to add the divorcee angle, Gujarati angle, love story and a housekeeper angle to the story which was never mentioned in Asrani's draft. She even asked Hansal Mehta to hire a team of writers as Asrani couldn't deliver what they wanted to show on screen. She did agree that he had written 9 drafts but they were so many of them which did not live up their vision of what they had from the film.
Talking about Apurva Asrani's claims that she had loved the script, Kangna further hit back saying, that if the said script was so good, why would she have asked for rewrites? While she does admit that there were sessions, Kangna reiterates that those were mostly to expressing her disappointment with the writing. If that wasn't enough, Kangna Ranaut also added that the story of a divorced woman in
Simran
, was entirely introduced by her. On the other hand, Apurva has claimed that he wasn't informed at all about the rewrites that went down while Hansal and Kangna were filming the US. She also informed that during the filming of
Simran
she had gotten in a car accident. This was the reason she had taken help from her diction expert who would write dialogues on set while she dictated him.
Kangna also revealed that they had a sit down with Apurva Asrani, the producer of Simran Shailesh R Singh, Hansal Mehta and herself to make the credits legal. Talking about this Kangna relives the times saying that Apurva harassed them right through the process. It was also revealed that many times Kangna had said no to a film because the makers would not like that she would give inputs. She was offered Sultan but producer Aditya Chopra wasn't too keen about Kangna's involvement and hence they had to let her go of the film.
After the recent revelation about writer's drama with Shahid, Kangna also claimed that it wasn't the first time Apurva wanted to encash on someone else's credit. Concluding the interview, Kangna added that after seeing the changes that were made, Apurva wanted to encash on that by putting his name there, like he had been doing in the past.
Click HERE to read the original article.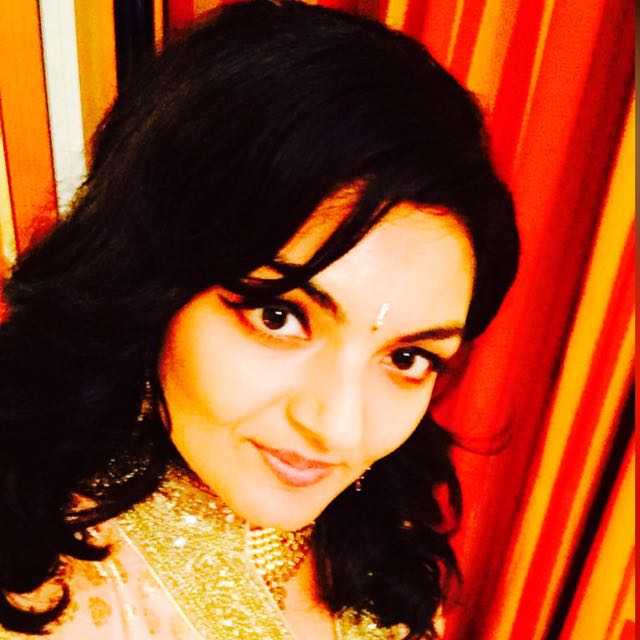 Vote for Shikha Dhingra For Mrs South Asia Canada 2017 by liking her Facebook page.


Loading ...