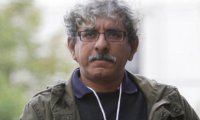 This article was last updated on April 16, 2022
Canada:

Oye! Times readers Get FREE $30 to spend on Amazon, Walmart…
USA:

Oye! Times readers Get FREE $30 to spend on Amazon, Walmart…

Director of
Agent Vinod
– Sriram Raghavan is a huge movie buff and loves watching all kinds of films. His latest film is a spy thriller replete with all the necessary elements- car chases, hot babes, bikes and the twists and turns.
Bollywood Hungama
's Nikhil Ramsubramaniam caught up with Sriram Raghavan and asked him to name his favourite spy flicks / from both Bollywood and Hollywood. So over to you Sriram!
Hollywood
North by Northwest (1959) – Alfred Hitchcock's North by Northwest is an all time favourite. That's in a way a precursor to the James Bond series of films. It's a spy film told in a classic Hitchcock style. It's got James Mason as the villain and Cary Grant as the innocent man who is forced to become a spy.
Notorious (1946) – This one is also made by Alfred Hitchcock and it's by far my favourite Hitchcock film overall. The film stars Cary Grant again along with Ingrid Bergman. It's a spy thriller with a kind of a twisted love story. It's one of those rare films in which you actually sympathize with the villain and hate the hero. It was made in 1946 yet it's highly watchable even today. Moreover, for a spy film, it's got zero violence yet it's a gripping and successful film.
The Spy Who Loved Me (1977) & Casino Royale (2006) – among the James Bond series of films, these are the two that I really like. The Spy Who Loved Me starring Roger Moore as Bond is one of the first James Bond films that I saw. I remember I was 15-16 years old, in college, when I saw the film. As soon as I saw the film, I fell in love with it. In fact after the end credits got over, I decided to watch the film again. It's one of those rare movies where America and Russia actually work together to solve a problem, otherwise usually the two nations are always shown at war with each other. The Bond films before Casino Royale had become a little outlandish whereas Casino Royale starring Daniel Craig gave Bond a certain edge and realism and grit. I loved Daniel Craig in this film.
The Bourne Series– I love all the 3 Bourne films (The Bourne Identity, The Bourne Supremacy and The Bourne Ultimatum) and hence am mentioning them together. There is certain energy and frantic pace to the Bourne films which is fascinating. I've tried to borrow the style of shooting the action sequences in my film Agent Vinod from the Bourne series. The action and chase scenes in the Bourne series have a very realistic feel to it. In fact, for Agent Vinod, we also shot in Tangier where The Bourne Ultimatum had this fantastic roof top chase. We have a pre-interval sequence which we shot in the same area and location.
Munich (2005) and The Lives of Others (2006) – Both these films are real stories based on true events. The Lives of Others won the Oscar for Best Foreign Language film 4-5 years back. Munich is also based on a true incident and is by far my favourite Spielberg film. Compared to the Bond and Bourne series of films, these are uncompromising, real yet terrific cinema. When I was making Agent Vinod, these are the kind of films I used to go back to and watch again and again.
Bollywood
Aankhen (1968) and Farz (1967) – Aankhen was made by Ramanand Sagar and starred Dharmendra. I remember Dharmendra looked like an international star in that film. The film was shot at exotic locations like Beirut and some other places. The film also has a fab performance by Lalita Pawar who plays a Chinese spy. Farz meanwhile starred Jeetendra and Babita. Jeetendra was this stylish Indian spy wearing his trademark white trousers and white shoes. He was a spy who could sing, dance and do a lot of crazy things. As a kid, I was in love with these films.
Surakksha (1979) – Surakksha starring Mithun Chakraborty had the character of Gunmaster G9 which is a cult icon. The film is made by Ravi Nagaich who also made Farz. It's a kind of a cheeky, pulpy flick heavily inspired by James Bond films. When I saw the film, I thought it was great fun. They also made a sequel to Surakksha called Wardaat with Mithun again.
The Great Gambler (1979) – This film made by Shakti Samanta had Amitabh Bachchan in a double role, one of whom is a spy while the other one is an expert gambler. How they get mistaken and so on forms the crux of this entertaining film. The film has a lot of jump-cuts travelling to locations like Venice etc. and also features some interesting performances by actors like Prem Chopra. It's a movie that I can watch again and again.
Johny Mera Naam (1970) – This one is not technically a spy film yet I include it as it has Dev Anand travelling to various places like Nepal etc going undercover and so on and so forth. When I watched it, it not only gave me immense pleasure as a viewer but I also learnt a lot about filmmaking within the realms of Hindi cinema. People ask me why is there a 'Mujra' in a spy film like Agent Vinod, I tell them even Johny Mera Naam had a 'Bhajan' called 'Govind Bolo' at a crucial juncture in the film.
Agent Vinod (1977) – This film was the reason that inspired us to make our version of Agent Vinod. It's a Rajshri film that starred Mahendra Sandhu in the lead role and was a surprise hit during its time. The film had all kinds of crazy gadgets including a gun that fired backwards and a jacket wearing which if you raised your hands, two guns will fire from under your arms. It had another character actor K N Singh who I simply loved watching. We saw the film again a few years back sand decided to make a film with the same title but a completely new story.
You can publish this article on your website as long as you provide a link back to this page.