International Indian Film Academy (IIFA), India's biggest, most extravagant and spectacular global celebration of Indian Cinema promises a mélange of glitz, glamour, entertainment and new experiences in different ways. This year, NEXA IIFA Awards Styled by Myntra will be presenting the 'IIFA Award for Outstanding Achievement in Indian Cinema' to an individual who has had a remarkable career that spans a wide spectrum of films in multiple genres and languages. It comes as no surprise as the prestigious honour will be proudly presented to the venerated actor, Anupam Kher at the 19th Edition on 24th June 2018 in Bangkok, Thailand.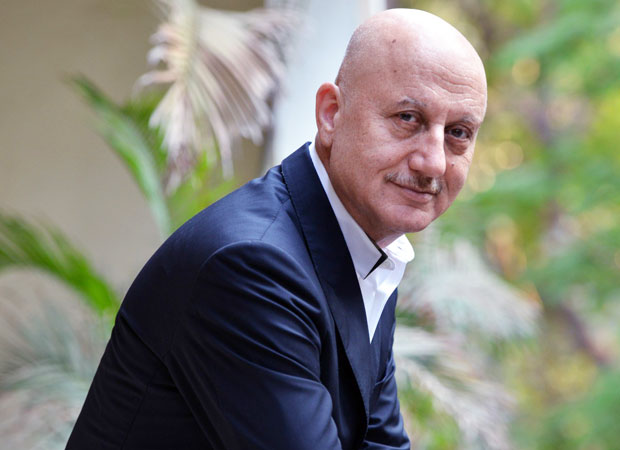 An Indian actor, director and producer with two National Awards under his belt, Anupam Kher continues to be a stalwart in Bollywood even as he makes his presence felt internationally having given some memorable performances in Hollywood as well. With an illustrious acting career spanning more than 500 films in several languages and many plays, IIFA presents the award to the distinguished actor as it recognizes his immense contribution to Indian Cinema.
Commenting on the occasion, Anupam Kher said, "Thank you IIFA for acknowledging my achievements in Cinema. I am privileged to be a part of our Film Industry, which has been so generous in the showing of love and warmth upon me. My 34 years of work has helped me achieve great milestones and at a time when actors my age are offered the Life Time Achievement Award, I prefer to ride on another 34 years exploring new and exciting opportunities in Indian and International Cinema. I am humbled and happy to be the recipient of this award instituted by IIFA. With every such award comes a sense of responsibility which I promise to be committed to, in our industry and also, as a representative of our country in the International arena."
IIFA Weekend & Awards 2018 will bring together a host of events and engagements across various aspects including business and entertainment with the highlight being the IIFA Awards from 22nd to 24th June 2018 to be held at the reputed Siam Niramit Theatre in Bangkok, Thailand.
IIFA Awards aims to bring the magic of Indian cinema not only to Bangkok but also to the whole of South-East Asia.
ALSO READ: Ranbir Kapoor, Priyanka Chopra, Alia Bhatt, Shahid Kapoor to perform at IIFA 2018?
Click HERE to read more and view the original source of this article.


Loading ...