Priyanka Chopra is making news for the first time in several years for her personal life. So, PC is dating American pop sensation Nick Jonas and she can't help but flaunt her hot new boyfriend! It really has surprised many because Priyanka has never publicly opened up about her relationships before. Moreover, it was really interesting that she brought him along with her in India and made him meet her family! Now that's really something, don't you think? Priyanka went out for a dinner with Nick and made her mom Madhu Chopra meet him too.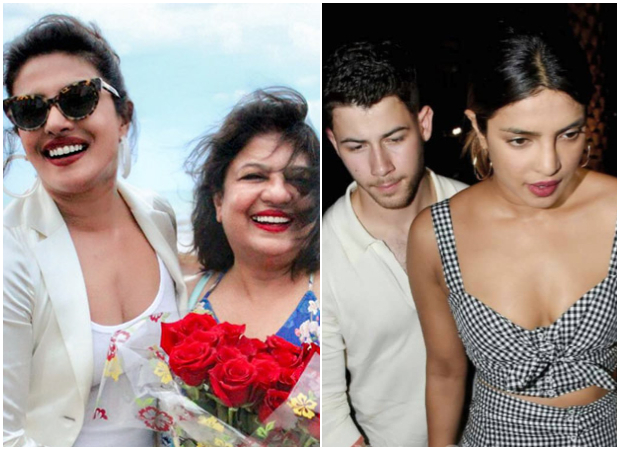 So, what was Madhu's first impression after meeting Nick? She was asked by the press this exact same question and she was pretty non-commital. Madhu said that she met him along with around ten other people and therefore it is hard to say. Madhu also said that since it was her first time meeting Jonas, it is a bit hard to form an opinion just as yet. Mature and collected, just like her doting daughter… isn't she? While Nick is still new in the Chopra family, PC has already won over the Jonases. She made an official appearance at his cousin's wedding and his brother too praised and approved of her. It's only time that Madhu would openly praise him too.
Priyanka Chopra and Nick Jonas have currently escaped to Goa to enjoy the romantic monsoons! PC's cousin and actress Parineeti Chopra has joined them too. Nick and PC are enjoying every moment of their togetherness. Priyanka returns to work in September for Salman Khan's
Bharat
. There is a news that she has reached yet another milestone with Nick and has even asked him to move in with her. Whoa, now that's big!
Also Read: WATCH: Priyanka Chopra and her mom Madhu Chopra reveal some interesting DIY beauty tricks
Click HERE to read more and view the original source of this article.


Loading ...