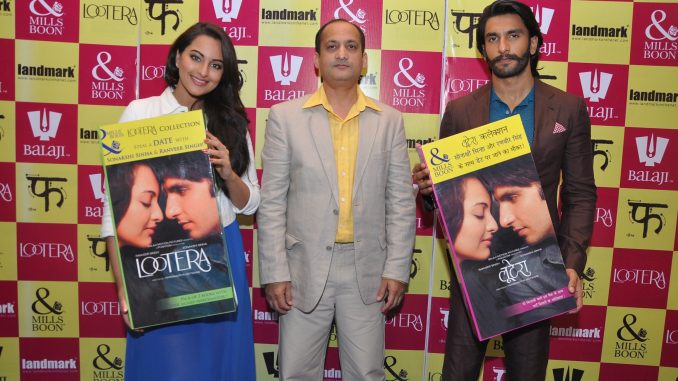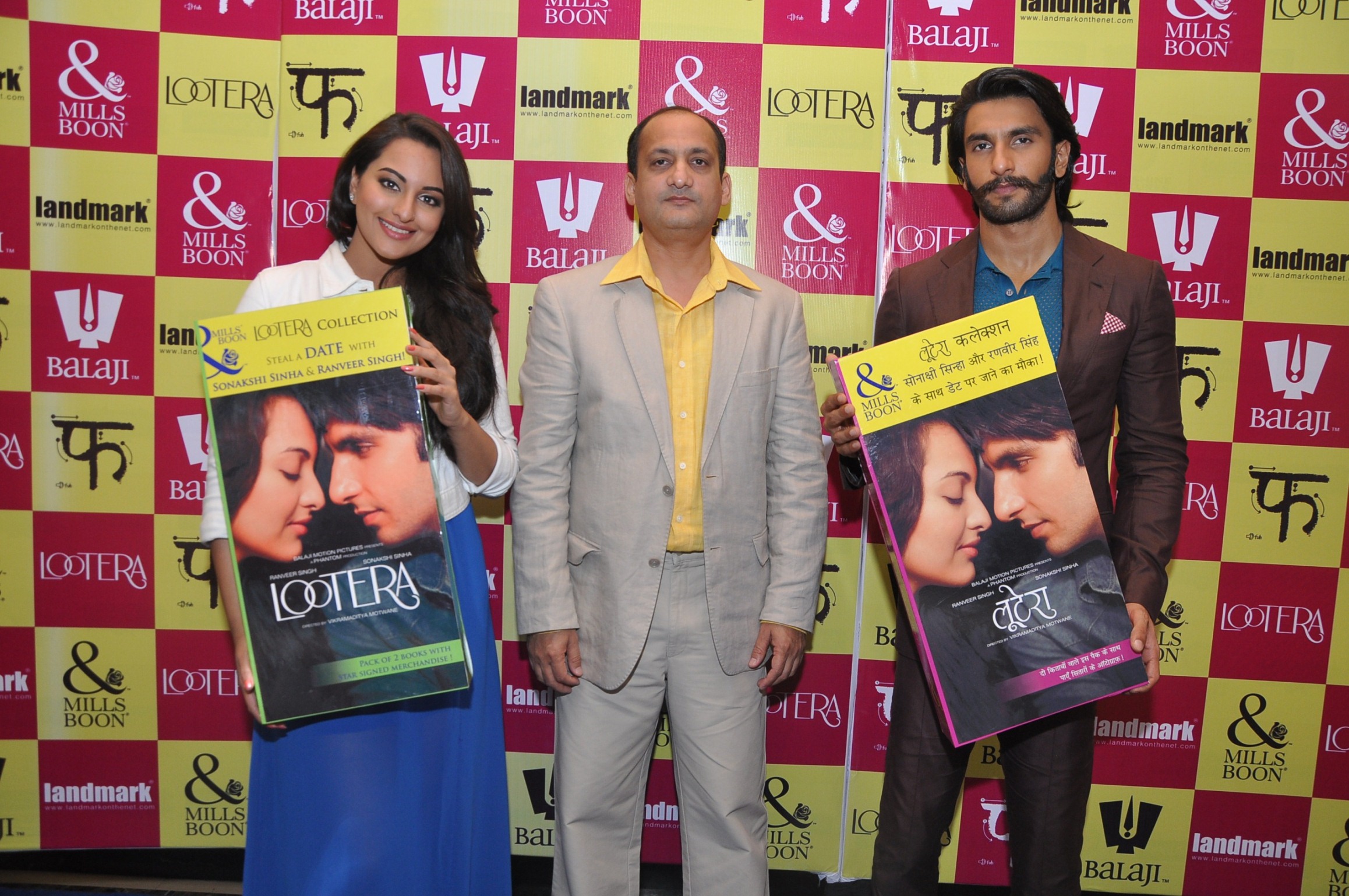 Harlequin India and Balaji Motion Pictures have launched a special edition Mills & Boon – Lootera Collection. Available in two languages, the English edition of Mills & Boon Lootera collection is priced atRs. 295 whilst the Hindi edition is priced at Rs 150/-. The pack, consisting of enchanting love tales by popular authors like Emma Darcy, Lynne Graham &Penny Jordan, effortlessly depicts the depth and intensity of love,similar to the way SonakshiSinha and Ranveer Singh exhibit onscreen in the film.
The evening captured the entertaining Ranveer Singh and effervescent Sonakshi Sinha exchange notes on their idea of love, followed by the unveiling of the much awaited pack and a book reading session. The evening ended with an overwhelming response as enthusiastic readers and fans got a copy of their favourite Mills & Boon novel autographed by the charming starcast of Lootera. A magical romantic extravaganza indeed.
Says Mr.TanujGarg, CEO – Balaji Motion Pictures, "Lootera epitomises pure, classical romance. Given the values that Mills & Boon stands for, the integration between the two is seamless and perfect."
Lootera releases worldwide in cinemas on July 5 and has been produced by Balaji Motion Pictures and Phantom. It has been directed by VikramadityaMotwane, who shot to fame with his critically acclaimed Udaan.