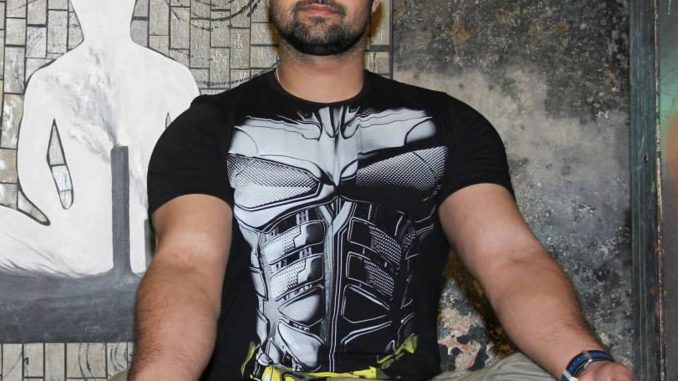 Mudasir Ali takes sufi music to newer heights with songs with his band Border-less skies, where he wants to use soul-stirring music to begin the 'change' in thought. A tete-a-tete with the talented young man…
What pushed you into sufi music?
As kids, we saw strife around us. Music was our solace. We grew up with music in our veins. it was our escapism from reality in every sense.
You have composed and sung an international sufi singles with Hamza Akram of Pakistan, Dil ki udaan sarhad ke paar hai. Tell us about what is next?
Sufi music soothes our senses. It makes us one with God. My favourite genre is sufi but I enjoy singing all kinds of songs… Music is all I need to stay alive… I love my live shows, my occasional television reality show, and of course, my band, Borderless Skies where we converge the world into one beautiful war-less land in our compositions. My friend Dibyajyoti Bharali who co-composes with me, is an excellent arranger and a guitarist is with me in my next, where we are involving global musicians in our next song. The work is on…
How much can music contribute to end strife, though the noble intent is very much there?
It all begins with a thought, add in some melody and you may have the formula for world peace, a good virus that will seep into souls and erase anger, bloodshed and war. I pray every day to Allah to bring our Jannat-E-Firdaus back to its old peaceful self. I pray the same for the world.
But it wasn't easy for you to move from Srinagar to Mumbai and make your mark?
Yes. But I knew that it would not be easy. The conditions in our valley during my tenure was when militancy was at its peak. It made me realise that picking up a guitar was more my scene than picking up the gun. Even then, making that choice was not easy. My family, more so dad wasn't okay that I quit a government job to pursue music. But I knew that I had to follow my heart. Mumbai wasn't easy. But it wasn't difficult either. I am happy that when they heard me sing, people changed… they welcomed me with open arms and gave me so much support and strength. Each deterrent I feel, is a stepping stone. And when you grow up with guns around you in the valley, you have seen it all at a young age. I enjoyed every moment of my work here because I was supported at every step. God is with me.
But even here, there are detractors spreading rumours about you. Doesn't that scare you?
I bow before Allah, not his creations. Detractors are there at every step. But my mother always told me. If it is yours, it will always come to you at the right time. Stop waiting, worrying and start living. I follow that. I love my music, good food and my gym. And of course my friends and family who are my pillar of strength. God has given me music to communicate his thoughts to the world. Never mind detractors!