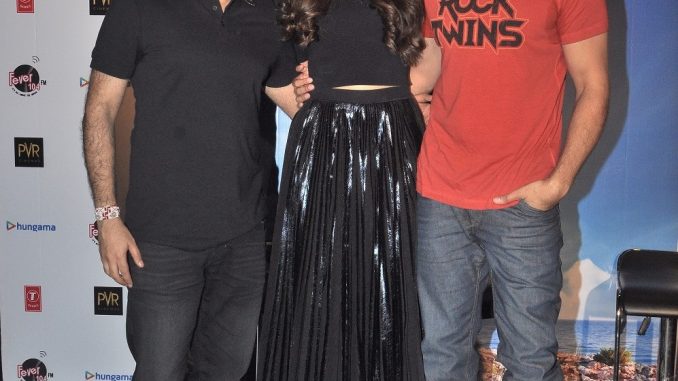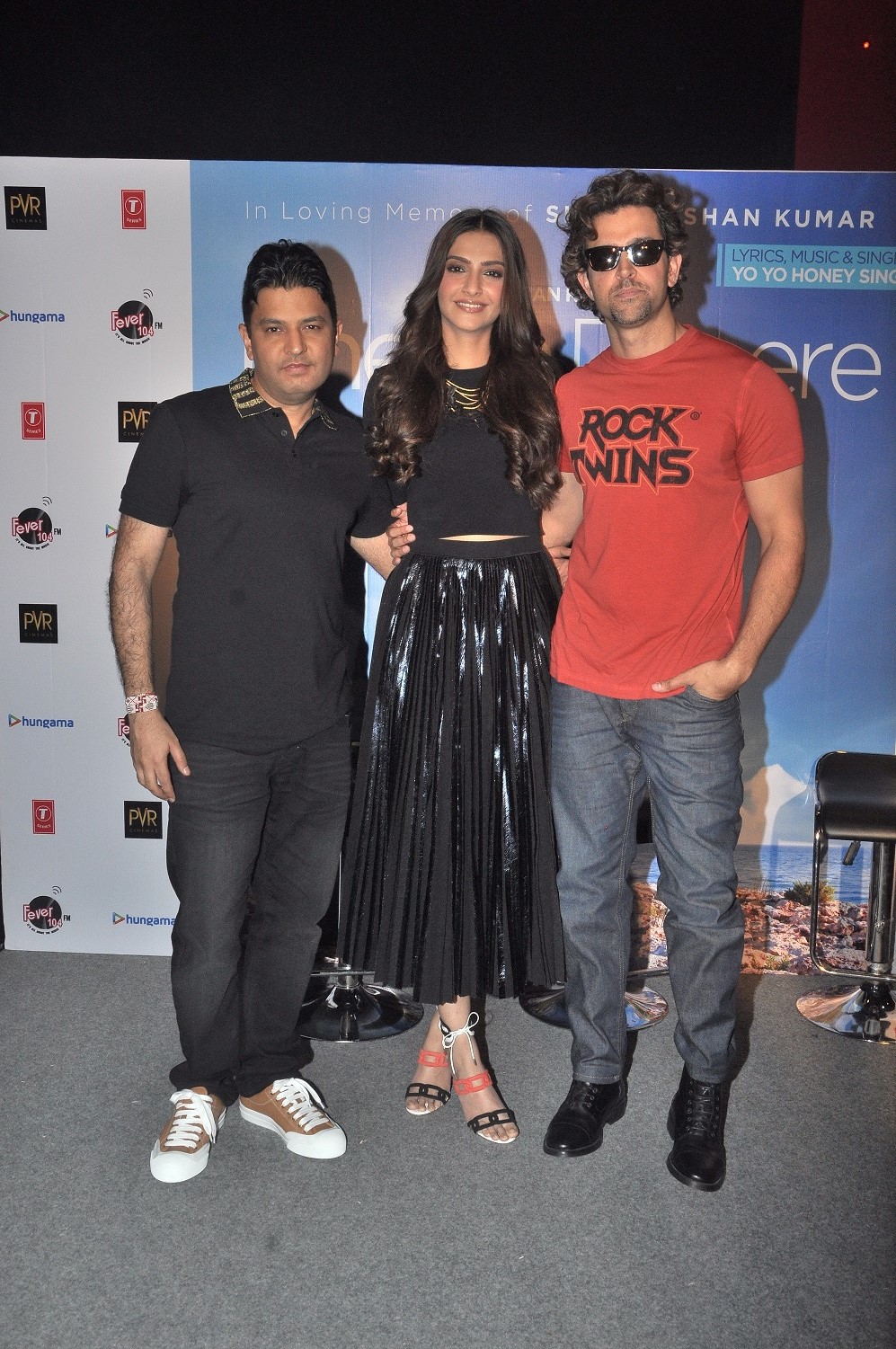 Bringing back the trend of singles, T-Series has yet again launched a new single and this time around the song is a recreation. In the honor and loving memory of Shri Gulshan Kumar, Bhushan Kumar has recreated the classic song 'Dheere Dheere se' from the cult movie Aashiqui.
The song was launched in the presence of Hrithik Roshan, Sonam Kapoor, Bhushan Kumar, Ahmed Khan, Vinod Bhanushali (President – Media, Marketing, Publishing –TV, T-Series), Ajay Kapoor (Director – T-Series) and Neeraj Roy (Hungama).
The song stars the dynamic duo Hrithik and Sonam who had earlier sizzled the screen with their chemistry in an ad. The duo has again recreated the chemistry for the song. The song has been sung, written and composed by Yo Yo Honey Singh and his mother Bhupinder Kaur has also contributed to the lyrics of the song.
Directed by Ahmed Khan, the song was greeted with a huge applause. The launch of the song has been a special journey for Bhushan Kumar. He shared at the event, "'Dheere Dheere se' was my dad's favorite song and it seemed just right to revive his favorite song as a tribute to him."
Both the actors have been thrilled to be part of the journey of the song and shared, Sonam Kapoor shared, "My family has a very strong association with T-Series and when Bhushan asked me to be a part of such a tribute I said yes!" Hrithik Roshan shared, "When I heard the reason for which Bhushan was making the song, I immediately agreed to be a part of it."