This article was last updated on April 16, 2022
Canada:

Oye! Times readers Get FREE $30 to spend on Amazon, Walmart…
USA:

Oye! Times readers Get FREE $30 to spend on Amazon, Walmart…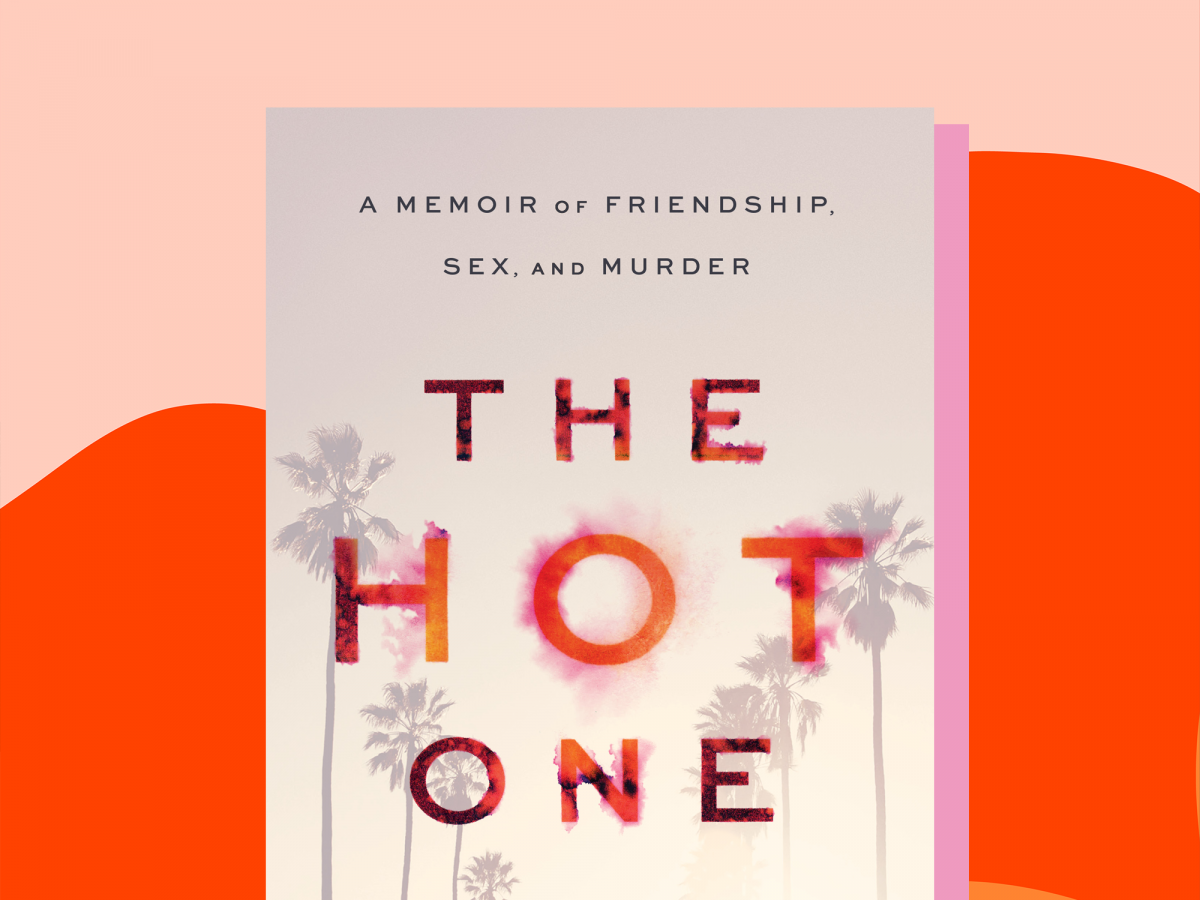 There's a moment in girlhood, a brief span of time, when the idea of a "best friend" means more than almost anything else in the world. It's a time when you choose another person and are chosen by them in turn, and the two of you create a world of sleepovers and secrets. Together you puzzle out the mysteries that life has in store.
It's these secrets and mysteries that form the core of Carolyn Murnick's The Hot One: A Memoir of Friendship, Sex, and Murder, a book that, since hitting shelves August 1, has been the subject of many reviews, think pieces, and even a new literary designation: The True Crime Memoir. It's an honest and often difficult account of the the brutal murder of the author's childhood friend, and the echoes and implications of that crime in Murnick's life and memory.
The Hot One 's release is particularly timely in a moment where "true crime" has become a cultural phenomenon. The podcast My Favorite Murder, for instance, has a popular line of merchandise with its trademark slogan, "Stay Sexy. Don't Get Murdered," and a closed Facebook fan page with more than 160,000 members, mostly women, who swap stories of serial killers and refer to themselves as "murderinos." The Oxygen Network, formerly known for reality shows like Bad Girls Club, recently rebranded as a 24-hour true-crime channel. And following the success of shows like HBO's The Jinx, and Netflix's Making A Murderer, traditional network television has a full slate of upcoming programming that captures the true crime zeitgeist. This includes NBC's latest Law & Order spinoff — aptly titled Law & Order: True Crime — the first season of which stars Edie Falco and will the tell the story of the Menendez brothers.
The Hot One follows this trend and yet manages to subvert the genre and typical narrative arc of true crime — violence, then investigation, then conviction — by exploring the long-term implications of the way violent crime reshapes memories. It also leaves the reader without an easy resolution, as the book is upfront about the fact that Ellerin's accused killer is still awaiting trial and has yet to be convicted. The book is often explicit about the horrific details of Ellerin's murder, but these details aren't what propel the narrative. For this reason it feels different from some of the other more formulaic projects currently making up the true crime zeitgeist.
Murnick met her best friend, Ashley Ellerin, in fourth grade. "We spent all our time together," Murnick tells Refinery29. "We played the piano and played tennis and had sleepovers and art class. We did everything together in this kind of innocent, childhood way." That friendship came to a sudden and violent end when Ellerin, just 22 years old, was murdered in her Los Angeles bungalow. Murnick would spend the next decade thinking about Ellerin's absence and about the complicated and powerful way this particular female friendship continued to echo in her mind.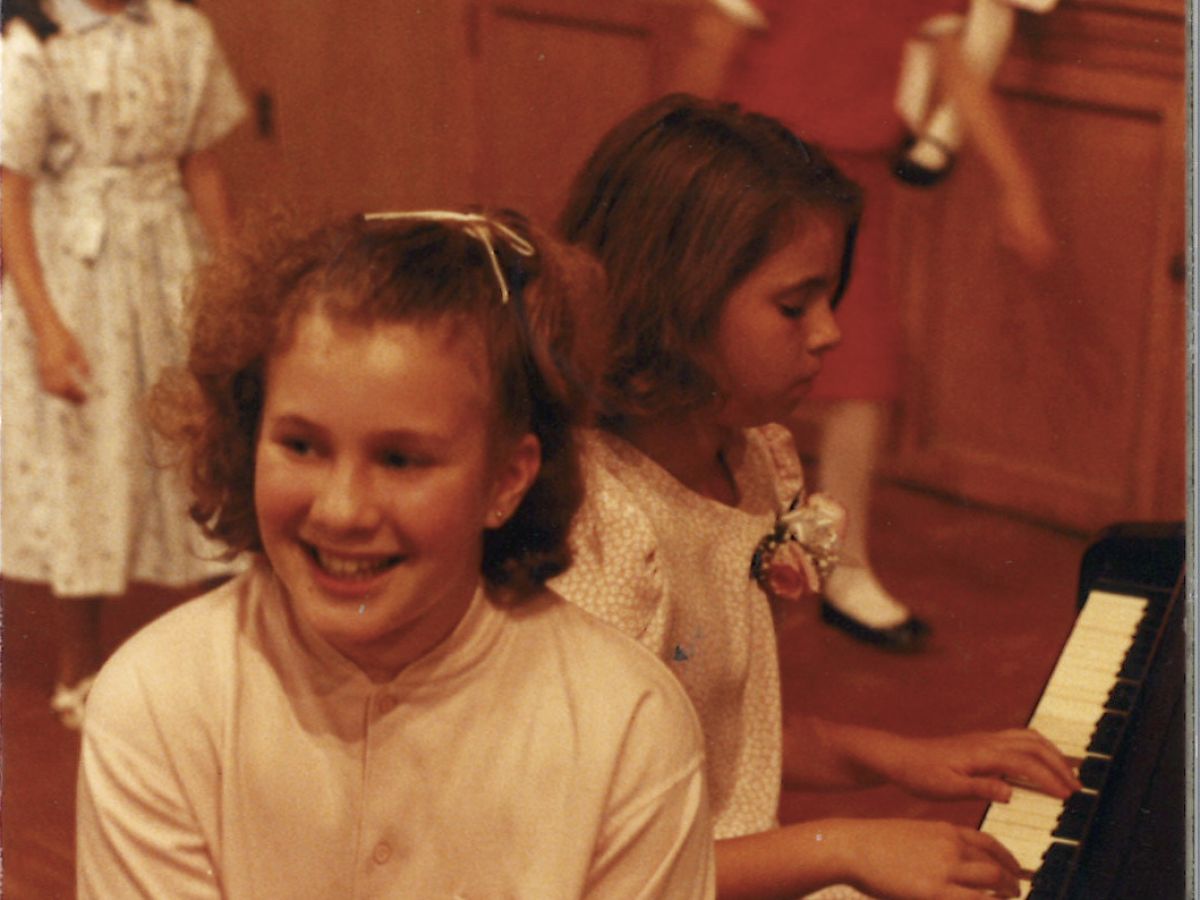 Ashley and Carolyn as young girls.photo courtesy of Carolyn Murnick
The action of the book hinges on a visit Ellerin made to New York City in the summer of 1999. The former best friends had drifted apart. Ellerin moved from New Jersey to California in high school, then enrolled at college in sun-splashed L.A.; Murnick attended Columbia University. It had been years since they'd seen each other in person, when Ellerin flew in for the weekend. To Murnick, the woman who arrived in New York seemed very different, impossibly mature.
"Ashley was living in a completely different world," Murnick says. "She was the first person I'd ever seen who wore leggings as pants. In 1999 this was shocking to me… She had an incredible confidence about her body and she wore thongs and went to the tanning salon and got manicures and when we walked around downtown Manhattan, she wanted to go into stores like Dolce & Gabbana, stores that I was like, these aren't for us. But she was clearly living on a different plane."
That weekend their roles as women were established: Ellerin, who dated older men, moonlighted as a stripper, and dusted glitter powder on her shoulders and down her neck, seemed unreal to Murnick. At the bars they visited that weekend, Murnick was astonished by the way men flocked to Ellerin and became indignant when she dismissed them. In comparison to her childhood best friend, she recalls feeling mousy and naive, the "smart one" instead of the "hot one." She was drawn to, but also reluctantly judgmental of, the fast-paced L.A. lifestyle Ellerin described. Neither could have had any idea that it would be the last weekend they'd spend together.
Two years later Ellerin was murdered, stabbed to death 47 times by a handyman neighbor named Michael Gargiulo, who in the years before he was finally caught and charged with Ellerin's murder, would kill again, as many as ten women. The media dubbed him the "the Hollywood Ripper" and the "Chiller Killer."
That was what made me not be able to let go of the unfairness of what had happened to Ashley
For years, Murnick tried to make sense of Ellerin's death. As she writes in the book, "There was silence and a new recognition of a perpetually searching quality within me that I had never fully acknowledged…That was what made me not be able to let go of the unfairness of what had happened to Ashley." Murnick went on to become an editor at New York Magazine, and while researching there, uncovered a startling new twist in the story of her girlhood best friend: On the night she died, Ellerin was scheduled to go on a date with actor Ashton Kutcher. It was a footnote in Ellerin's life but the gossip magazines seized on the story of a pretty dead blonde. They relegated Ellerin to the sidelines of her own murder, referring to it as "Ashton's Tragic Night."
In 2008, with new evidence, Gargiulo was finally arrested for Ellerin's murder. Murnick flew across the country to attend the preliminary hearing, determined to explore the killing that haunted her still. While Murnick spent the next decade following the court proceedings of her friend's drawn-out case, she didn't start writing her memoir until she turned 30. "My perspective on events was shifting as I got older. Some of that was understanding how loss deepens as you get older. The more I experienced and accomplished in my life since I was 22, it feels even more profound that that's where her life ended," she says. "After she died, she became the ultimate friend who got away from me, and I think every women has had a friend who got away, every person, maybe. And they are the person that you once had everything in common with and then ended up taking a different path. And you look back on that relationship, and it becomes sort of a touchstone for your life and how much you might have changed or even stayed the same."
In the The Hot One, Murnick explores the idea that, as women, we shouldn't need to be "the hot one" or "the smart one". By telling the story of a lost friend, she successfully argues that the perception and judgements that relegate women to one box or the other are harmful and all too common. This is a book about murder — it is a central fact of the story — and in that way it's part of the true-crime phenomenon. But The Hot One is also an elegy to female friendship and the ways it shapes us, even as we grow older and grow apart. Most women, even those who have not lost someone to violent crime, will relate.
Click HERE to read more.

You can publish this article on your website as long as you provide a link back to this page.
You can publish this article on your website as long as you provide a link back to this page.