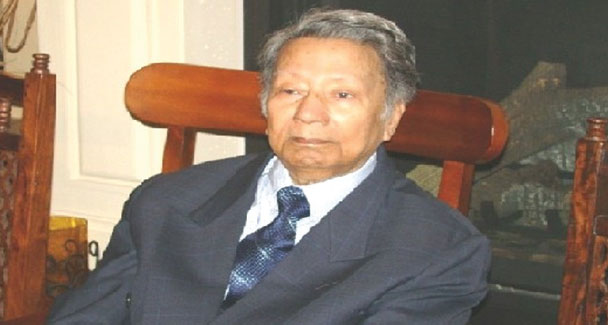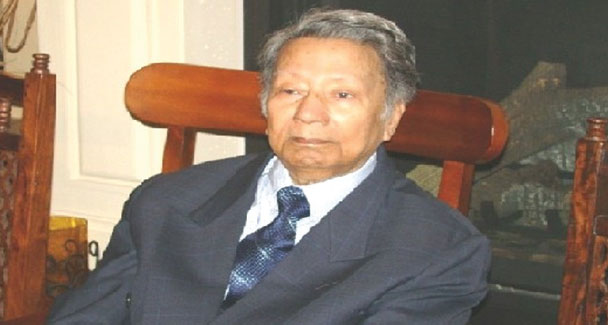 On the evening of December 27, 2012, our house phone rang with bad news. I was informed that Professor Dr. Manzooruddin Ahmed, Former Vice Chancellor of the University of Karachi, had died of pneumonia. The next day, my wife and I attended his funeral and offered our condolences to the grieving family.
Professor Dr. Manzooruddin Ahmed was born in India. He was well educated and a respected figure in academia. He completed a Masters of Diplomacy/International Affairs from Allahabad University in 1949. In 1960, he earned a Ph.D in Political Science from Columbia University (New York), one of the most prestigious universities in the world. On September 01, 1987, Dr. Ahmed became the Vice Chancellor of the University of Karachi, where he remained until July 07, 1990. He was also a member of the Council of Social Sciences (COSS) in Islamabad, Pakistan.
During his lifetime, Dr. Ahmed produced a substantial body of literary works; his books included "Pakistan: Independence & Beyond," "Islamic Political System in the Modern Age: Theory and Practice," and "Contemporary Pakistan: politics, economy, and society." Dr. Ahmed was also a visiting Professor at Columbia University and was invited to various forums to share his thoughts. In 2005, he was invited to speak at a seminar entitled "Western perception of Islam and global terrorism" held in Karachi (Pakistan) (the seminar was organized by the department of political science at the University of Karachi).
I met Dr. Ahmed for the first time in January of 2006, at a dinner at his daughter's house in the US. The gathering was adorned by noted poet Professor Mohsin Ahsan as well as fans of poetry. Here, Dr. Ahmed and I had an opportunity to discuss our shared interest in history. We enjoyed the discussion and felt that one conversation was not sufficient. So, I invited Professor Ahmed to my house for an evening get-together. He graciously came with his daughter, son, and son-in-law. We spent the evening discussing Allama Mashriqi, Dr. Akhtar Hameed Khan, and the Pakistan movement. His enthusiasm for history and engaging manner of speaking kept the conversation lively. Towards the end of the evening, I presented him with a book I had written on Mashriqi and Dr. Khan and also lent him Allama Mashriqi's book named "Tazkirah." We had a great evening, one that I look back on fondly.
Thereafter, we met in social gatherings and continued our discussions. During these encounters, I was touched by Dr. Ahmed's kind words and appreciation for my works; it was clear that he had a caring and generous spirit that matched his intellect. His death is a great loss to the academic circle and all those whom he encountered during his lifetime.
Dr. Ahmed was buried on December 28, 2012 in Central New York cemetery (run by an Islamic society) at approximately 2:30 pm. His funeral was attended by members of his family and well-wishers. A Soyem/Qul (special prayers) was held on December 29, 2012 at his daughter's house.
May God rest his soul in peace and give the bereaved family the courage to bear this tragic loss.
Nasim Yousaf is a scholar and historian who has presented papers at U.S. conferences and written many articles and books. He has also contributed articles to the "Harvard Asia Quarterly", "Pakistaniaat", and the "World History Encyclopedia (USA)." His forthcoming books are "Allama Mashriqi Narrowly Escapes the Gallows", "Mahatma Gandhi & My Grandfather, Allama Mashriqi", and "World Famous Personalities in Microfinance and Poverty Alleviation: Nobel Prize Nominee Dr. Akhtar Hameed Khan, Nobel Prize Laureate Professor Muhammad Yunus and President Barack Obama's Mother, Dr. S. Ann Dunham."