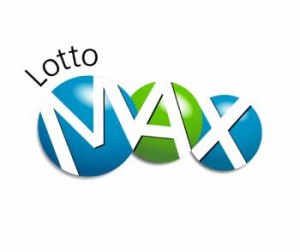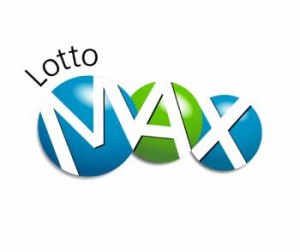 Are the statistics going nuts on us? There seem to be a number of oddities cropping up which would make me wonder if we're suffering from sun spots or if it's the end of the world. This is, by my humble calculation, the second Friday in a row when we have a weekend of rolled over jackpots. Yep, nobody won Lotto Max last Friday and nobody won the 6/49 this past Wednesday. And, of course, as a consequence of the misfortune from the gods, we now have even more enticing carrots being waved in our faces. Have you bought a ticket? Maybe two? Well, you're going to need two that is one for the Lotto Max and one for the 6/49. It will set you back $7 but what the hey? You can spend the entire weekend happily mulling over what life would be like as you stand at the Lotto centre and somebody confirms that yes indeed, you are now the happy owner of a wheelbarrow full of money. I have a twinkle in my eye just writing about that idea.
I'm penning this epistle at 3pm, Friday afternoon. Have you gotten your April Fools' Day pranks in yet? There is still time to surreptitiously put a whoopee cushion on your boss's chair. I'm sure he'll just think you're a laugh riot a minute. Hmmm, there may be a chance if you do that, you just may need the money. UI isn't always that easy to get.
Drop over to my blog and have a read of "April Fools' Day 2010" and catch up on some of the interesting and funny stunts that have been pulled on an unsuspecting public.
Lotto Max: Fri Apr 1: $50 million plus 8 MaxMillions
Friday, my day of hope.
6/49: Saturday, April 2, 2011: $7,000,000
Saturday, another day of hope for the weekend.
All the latest winning numbers
You can visit the Lotto web site and check out all the latest winning numbers including Poker, 49, Lottario, Keno, Pick 4, Pick 3 and Payday. Of course, all the Encore numbers can be found there as well.
Click HERE to read more from William Belle
Article viewed at: Oye! Times at www.oyetimes.com