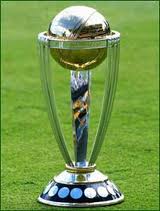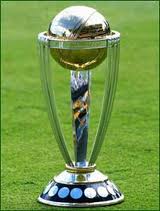 This is it. The day is finally upon us. No more conjecturing, no more guesses, no more hopeful musings on this, that, and the other thing. It's the moment of truth.
Sri Lanka and India have won eight games apiece against each other during the past two years. Although the record for the past year stands 4-3 in Sri Lanka's favour with one no result. This Saturday's game is going to be close as we have two evenly matched rivals and this going to translate into a lot of excitement for the fans. Nobody is going to be able to predict just how this is going to play out. As one pundit suggested, these two teams have played each other so often – tomorrow's final being 30th time since July 2008- that they should know everything there is to know about each other.
Wikipedia: 2011 Cricket World Cup Final
The 2011 Cricket World Cup Final is an upcoming cricket match that is scheduled to take place on 2 April 2011 between the India and Sri Lanka at the Wankhede Stadium in Mumbai to determine the winner of the 2011 Cricket World Cup.
It will be the first all-Asian World Cup Final. India is the second nation, and the first since England in 1979, to participate in a World Cup Final on its own soil. If India wins the final, it will be the first country to win a World Cup Final at home. (Sri Lanka won the World Cup as co-hosts in 1996 but the final was played in Pakistan.)
It will be both India and Sri Lanka's third World Cup Final appearance. India previously reached the final in 1983 (won) and 2003 (lost). Sri Lanka previously reached the final in 1996 (won) and 2007 (lost). This will be Sri Lanka's second successive final.
The winning country, whether India or Sri Lanka, will become the second most successful country in Cricket World Cup history behind four-time winner Australia, displacing the West Indies into third place.
This is also slated to be the last world cup match for both Sachin Tendulkar and Muttiah Muralitharan, two legendary icons for India and Sri Lanka respectively
NewsXline – Apr 1/2011
ICC bans Television channels from WC final coverage
The Indian media is banned by the ICC from the World Cup final, while foreign media will be allowed to the game. The ICC is preventing Indian TV Channels from attending press conferences and using footage from the match.
References
Wikipedia: 2011 Cricket World Cup
Wikipedia: India national cricket team
Wikipedia: Sri Lanka national cricket team
Click HERE to read more from William Belle
Article viewed at: Oye! Times at www.oyetimes.com