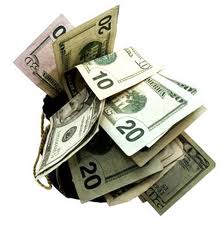 You can publish this article on your website as long as you provide a link back to this page.
This article was last updated on April 16, 2022

Ontario has it all! Wednesday's winning 6/49 ticket of a cool $3,144,631.80 was purchased in Ontario. The ten million dollar grand prize of Friday's Lotto Max was split between two winning tickets both purchased in Ontario. And now, Saturday's 6/49 jackpot of $3,361,825 is going to be shared by two Ontario winning tickets. It's a shutout; Ontario sweeps the national lotteries! Monday morning I'm going to be at my favourite lotto counter verifying my tickets. My ship is going to come in sooner or later. Ha!
Don't forget that Doors Open Toronto is on again today; this is your chance to see some great Toronto architecture. Check out Toronto's web site for details but don't forget your umbrella. Environment Canada is saying there is a 30 percent chance of showers early this morning and a 60 percent chance of showers this afternoon with a risk of a thunderstorm late this afternoon. The high is supposed to be 24 degrees Celsius.
I saw the film Potiche yesterday and will be providing a movie review later today. For yourself, check out Cinema Clock for all the latest films. Kung Fu Panda 2 is rated 78% at Rotten Tomatoes and Roger Ebert thought that it was better than the first film. High praise indeed.
Sunday, a quiet day to catch up on all the various things I neglected to do during the week. And of course, this is my opportunity to prepare for the coming week. Lots to do and glancing down the various headlines in Google news, I see there is a lot happening in the world. Gee, with us collectively hitting the seven billion mark later this year, that's a lot of people doing a lot of stuff and that requires a lot of reporting. *smiles* My goodness, what a busy planet. (see Planet Earth: 7 billion people in 2011)
Lotto Max: Fri Jun 3: $10 million (No MaxMillions)
Lotto Max: One chance in 28,633,528
6/49: Wed, Jun 1, 2011: $3,000,000
Lotto 6/49: One chance in 13,983,816
All the latest winning numbers
You can visit the Lotto web site and check out all the latest winning numbers including Poker, 49, Lottario, Keno, Pick 4, Pick 3 and Payday. Of course, all the Encore numbers can be found there as well.
See you all around on the pages of Oye! Times.
Click HERE to read more from William Belle
Article viewed at: Oye! Times at www.oyetimes.com