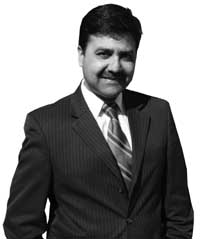 This article was last updated on April 16, 2022
ARIES
/ Mesha
(Fire sign, ruling planet is Mars) – (March 21 – April 20) 
Mars Sign – Stars covered Ashwini, Bharani, Krittika (1st Part)
This is a great time for you as planetary conditions are in your favour. Health recovery & financial savings are seen despite of heavy expenses! Change of residence & domicile are seen too. Monetary gains through Stocks & shares, PF, claims & Insurance cannot be ruled out!
TAURUS
/ Vrushabha
(Earthen sign, ruling planet is Venus) – (April 21 – May 21)
Venus Sign – Stars covered Krittika (last 3 parts), Rohini, Mrigashira (first 2 parts)
Lord of Income moves into house of Expenses, unforeseen problems and difficulties! Your tone, behaviour and relationship with children need maximum attention. Real estate deals may get delayed or not materialize at the last minute. Be careful with eating and driving this week!
GEMINI /
Mithuna
(Air sign, ruling planet is Mercury)
–
(May 22 – June 21)
Mercury Sign – Stars covered Mrigashira (last 2 parts), Ardra & Punarvasu (3 parts)
Positive Professional growth and development & income growth seen; however heavy expenses cannot be ruled out either; being miser with spending will help you save money. Save money by compromising lavish life style at this moment. Sale of ancestral property will bring rich dividends!
CANCER
/ Karaka
(Watery sign, ruling planet is Moon) – (June 22 – July 22)
Moon Sign – Stars covered Punarvasu (4th part), Pushya, Aslesha
Venus the lord of spousal relations moves into 12th house, this may create some rift and difficulties in domestic cordiality; much expenses can result out of this too; this is just a passing phase, just be careful! However, tremendous gains for people in family business; change of job will bring rich gains too! 
LEO
/ Simha
(Fire sign, ruling planet is Sun) – (July 23 – August 22)
Sun Sign – Stars covered Magha, Purva Phalguni, and Uttara Phalguni (1st part)
Don't delay things, act fast or you miss the bus! Take care with regards to Personal and financial matters. Control and curtail expenses, be judicious and spend where it is necessary. On Health, Finance and professional matters, you are advised to be cautious. Father's health may require medical assistance.
VIRGO
/ Kanya
(Earthen sign, ruling planet is Mercury) (August 23 – Sept. 22)
Mercury Sign – Stars covered Uttara Phalguni (last 3 parts), Hasta, Chitra (first 2 parts)
Overall, it is a highly beneficial week. Mars and Ketu bring riches and gains. Conjunction of Mercury and Sun bring you Personal success. Professional development and elevation in job front is seen. Health part is alright. Rich gains can be expected from unexpected sources. Avail all opportunities that come your way.
LIBRA
/ Tula
(Air sign, ruling planet is Venus) – (September 23 – October 23)
Venus Sign – Stars covered Chitra (last 2 parts), Swati, Vishakha (first 3 parts)
Much expense due to real estate may depress you, however your good time does not change. Social status and influence will increase, good recognition, financial gains and overall lucky time and rich gains Librans! On Professional front expect encouraging news. Love and Romance is great this week. Health is sound.
SCORPIO
/ Vruschika
(Water sign, ruling planet is Mars) – (October 24 – Nov 22)
Mars Sign – Stars covered Vishakha (4th part), Anuradha, Jyestha
Take precaution this week at every step. Domestic affairs and Finances need to be watched very carefully, do not overspend or overindulge in any activity. Do not plan any changes on Professional front, you are advised to move cautiously on job or Business. Saturn aspects Rahu positioned in your house which may require attention!
SAGITTARIUS
/ Dhanush
(Fire sign, ruling planet is Jupiter) – (Nov 23 – Dec 21)
Jupiter Sign – Stars covered Moola, Purva Shada, Uttara Shada (first part)
On Professional, career and Business front it is not a beneficial week. However, it is a great period for love and Personal up-liftment. Health disturbances need to be taken care; especially chronic patients need to take extra care. Romance and love are on the rise due to Venus aspecting your sign!
CAPRICORN /
Makara
(Earthen sign, ruling planet is Saturn) – (Dec 22 – Jan 20)
Saturn Sign – Stars covered Uttara Shada (last 3 parts) Shravana, Dhanistha (first 2 parts)
Rah's position in 11th house brings tremendous positive results. Professionally it is a positive and a good period for a change. A change in job or any other respect; there are some changes that are seen. Finances are fine. Do not venture in your Love life this week.
AQUARIUS /
Kumbha
(Air sign, ruling planet is Saturn) – (Jan 21 – Feb 19)
Saturn Sign – Stars covered: Dhanistha (last 2 parts) Satabhisha, Purva Bhadra Pada (1st 3 parts)
Positive Planetary changes are helpful for you in a long way. Your sign lord is moving into house of gains and overall riches shortly where it will stay for a long time. This will bring you rich money and gains all around. Good luck and happy circumstances will prevail. Overall professional & personal growth will be seen then.
PISCES /

Meena

(Water sign, ruling planet is Jupiter) – (Feb 20 to March 20)
Jupiter Sign – Stars covered: Purva Bhadra Pada (last part) Uttara Bhadra Pada, Revathi
Your sign lord moves into the house of Gains for Wealth, well being in regards to family and domestic matters! Positive currents will prevail with regards to finances, domestic happiness, and personal success and in all your ventures that are planned. Current transitory position of planets bring you success almost every where. It is a highly positive week in every respect.

"Be well Guided and Guarded, don't let life catch you unguarded"
Astrology means "Jyoti-Ish" or "Light of God". It throws light on all the aspects of our life. It helps in understanding our
Health – Illnesses (Tattwa predominance or imbalance of Elements),
Dangers, Accidents etc.
Career or Profession,
Relationships with Family & Friends,
Professional growth, objectives and attainment,
Financial rewards in life – growth or downfall,
Marriage or Spousal relationship,
Romance and Love life,
Spiritual progression and above all
Understanding our own self "Who we are"!
There is always a scope to reduce negative and increase positive effects with proper Astrological interpretation. "Colour therapy, Meditation on Tattwas or Elements, Positive visualization techniques or chanting of Navagraha Mantras" are some of the known remedies that actually help.
"No charge for 1 question", call me directly on 905-910-1441 and get an answer.
Vedic Mantra Therapist and Astrologer
Pankaj Kohli
Tel: 905-910-1441
You can publish this article on your website as long as you provide a link back to this page.