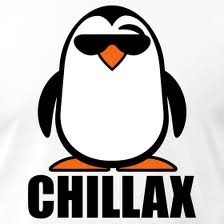 You can publish this article on your website as long as you provide a link back to this page.
This article was last updated on April 16, 2022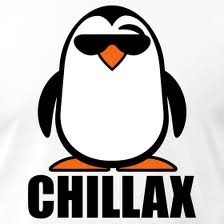 Time to lazily sit around: catch up on some reading; do a little laundry; maybe file some papers. There's no specific goal in mind other than taking a nap at some point. Gee, this sounds like I'm sitting up at the cottage on vacation. I'm not but I can always set aside one day a week to have a vacation. – Chillax? Ooo, don't I sound hip. Actually do you say "hip" anymore? Isn't there some new found term?
I just checked the lotteries and I see that Friday's Max and Saturday's 6/49 were both carried over. Is it just me or does this seem to happen more frequently than I would have imagined? I keep going on about how certain events happen now and again while citing statistics, like getting hit by lightning as opposed to winning the lottery and now I'm wondering how often lotteries are carried over. My impression is that it is happening more often than I would have thought.
Being a bit of a cinema nut, I ofttimes go to the flicks but this weekend I was occupied with other endeavours and didn't go. Nevertheless, there are still a number of goodies under the marquee if you are so inclined. Check out my reviews for the following films: Rise of the Planet of the Apes, Friends With Benefits, Captain America: The First Avenger, Crazy, Stupid, Love, Cowboys and Aliens and The Trip. There is a good choice for everybody whether you're 18 or 68.
Whatever you do today, remember that there is a spot of rain in the forecast. Environment Canada is predicting a 60% chance of showers this afternoon in Toronto. Make sure you take an umbrella with you.
Coming Up
The Canadian National Exhibition opens on Friday, August 19. Check out the official web site. I see there are a lot of concerts at the bandshell so consider Marianas Trench (Aug 21), The Spinners (Aug 24), Neil Sedaka (Aug 26), Loverboy (Aug 27), Glen Campbell (Aug 31), Jonas & The Massive Attraction (Sep 1), K-OS with Reema Major (Sep 2) and Tommy James & The Shondells (Sep 3). This is an interesting line-up for all sorts of age groups.
Toronto Buskerfest is on from August 25-28 and if you have never seen this, I would strongly advise you to check it out. (official web site) This is always a hoot and there are some truly amazing acts. It all takes place around St. Lawrence Market out in the street so turn it into a trip downtown and include a dinner. There are a lot of great places to eat in Toronto and the King Street area between University and Spadina has a lot of great places.
Good luck to all of you in your world. See you around the pages of Oye! Times.
Lotto Max: Fri Aug 19: $40 million (No MaxMillions)
Lotto Max: One chance in 28,633,528
6/49: Wed, Aug 17, 2011: $7 million
Lotto 6/49: One chance in 13,983,816
All the latest winning numbers
You can visit the Lotto web site and check out all the latest winning numbers including Poker, 49, Lottario, Keno, Pick 4, Pick 3 and Payday. Of course, all the Encore numbers can be found there as well.
References
Wikipedia: Annual events in Toronto: August
August
* Roncylicious, a showcase of the diverse flavours of Roncesvalles Avenue, running August 4th through 31st, with over thirty participating businesses.
* The Canadian National Exhibition (CNE, or "the Ex"). (official web site: August 19 to September 5)
* Toronto Buskerfest – A festival of Street Performers: August 25 -28, 2011
I have been to buskerfest a few times and it is always a blast. If you haven't been, you have to try this out. Funny, entertaining and sometimes simply amazing.
* Taiwanfest previously known as TCF (Taiwanese Cultural Festival). (official web site: August 26 – 28)
Click HERE to read more from William Belle
Article viewed at: Oye! Times at www.oyetimes.com