Parrots and pianos live long enough to experience human history – my piano has 120 years of birth, death, business twists, war, hard times, and relationship endings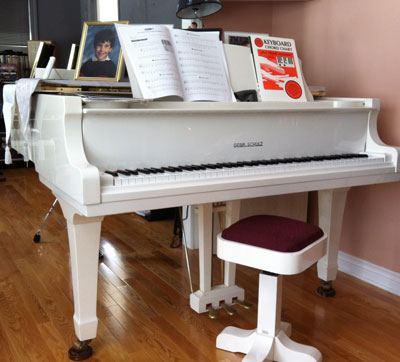 My piano has a colorful history. Built by a 120-year-old German company founded with Steinway who survived two World Wars, it was sold to a German who skipped town without paying.

He shipped it to Canada and didn't pay the customs duty in Halifax either. The piano was sold to a musician who traded years later to a music dealer. The dealer jacked the price up and traded it to me while stiffing me for an additional $7 grand.
25 years after studying piano with Brian Stevens, I decided to go back to lessons last week. Within days, spammers were flooding the spam catcher on this site and
Stephen Pate & Friends
. What's with that eh?
Other than answering a Kijiji ad for a piano teacher, that's all I did. Was Google Streets checking out my house when she arrived last Thursday for the first lesson?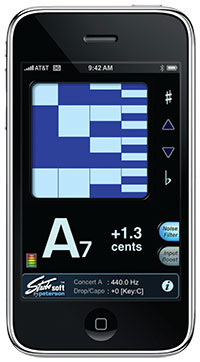 On this side of the Atlantic they say "clavier" for piano but that won't help you find the piano maker's website, since they are German. In Germany, piano is "klaviere" or "klavier."

I learned this on Google when searching for Gebr.Schulz piano, which until this week gave no results of any value. Most of the links were references to
Peanuts
and its creator
Charles Schultz.
I guessed the German thing and found the site by searching on "Gebr.Schulz klavier" which returned
Informationen Gebr. Schulz
, all in German. Thanks to Google, I backed up and got the page translated.

Piano Schulz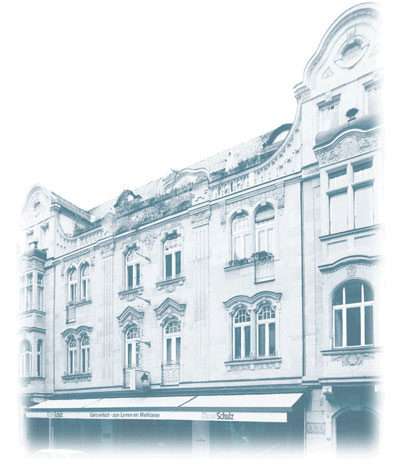 My piano comes from an old and illustrious company that was connected to the Steinway. Amazing!

"Already over 100 years ago… brothers Albert and Franz Schulz (built) a solid piano for the smaller budget. At that time the Gebr Schulz Piano cost 725 Reichsmark, as much as a gold… For the Schulz brothers, the stability of the pianos was especially important: the beautiful sound of these instruments has been preserved for decades."
Piano Schulz
Heinrich Schulz learned the building piano trade as a partner at the firm
Grotrian-Steinweg
in
Braunschweig
, Germany. In 1853, Heinrich Steiweg incorporated
Steinway & Sons
in New York where he would build some of the world's great pianos. His interest in Germany would soon end.
In 1869, "Wilhelm Grotrian joined with two of the piano workmen—Adolph Helfferich and
H.D.W. Schulz
—to buy out C.F. Theodor Steinweg's share of the building. The new partnership paid for the right to use the trademark "C.F. Th. Steinweg Nachf.", meaning "successor to C.F. Theodor Steinweg". The company name became "
Grotrian, Helfferich, Schulz, Th. Steinweg Nachf
." Wikipedia

Grotrian-Steinweg
continued to build luxury pianos. When Heinrich Schulz died in 1873, his sons stayed with Grotrian until 1888.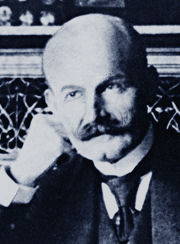 In 1888, Albert and Franz Schulz sons of Heinrich, founded Gebr.Schulz in
Mainz
, Germany near Frankfurt on the Rhine, which is 400 km south of Braunschweig (Brunswick).
Albert Schulz was an innovator and according to the company history held patents in wood resonance. My former piano tuner said the sound board on the Gebr.Schulz piano was superior to those on comparable Yamaha pianos which might be connected to those patents.
Between death, The Depression and World War II, Piano Gebr.Schulz went through tough times. However, the company emerged post-war to prove themselves as makers of reasonably priced but well-crafted pianos, of which I am an owner. They are now in
Weisbaden
, across the Rhine from Mainz.

The Canadian connection
Gebr.Schulz sold my piano, which is a "Flügel Mignon C" or Wing Piano ( Baby Grand in North American terms), to a German who emigrated to Canada.
Apparently the person didn't pay the customs duties and the piano was sold at government auction, where it came into the possession of a local musician.
The musician traded it on a Yamaha keyboard in 2005 at Sobers Music. Dave MacDonald, owner of Sobers Music, didn't want to pay cash for my consulting services, so he swapped the piano for cash and then he shorted me another $7K.
What are you gonna do? Dave sold Sobers to
Long and McQuade
and he died shortly afterwards on Valentine's Day. Long and McQuade still haven't paid the bill but that's another long story.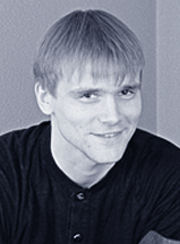 Researching all this for the piano repair person from Dr. Piano put me in touch with Christoph Schulz, the current owner of Gebr.Schulz, and his wife Sabine.

Christoph Schulz is the 5th generation of piano makers in the Schulz family. He learned the piano trade to the point he earned his Masters Certificate by rebuilding a Grotrian-Steinweg Flügel Concert 225 at the end of his apprenticeship.
They are lovely people who kindly helped my with my piano maintenance questions despite the fact the German who bought the piano and sent it to Canada didn't pay for it.
I let Christoph know that his
website
was invisible in English. Since you can find it this week, I assume they added English meta tags.
My Gebr.Schulz piano has a colorful history. A 120 year old company founded with Steinway, survives the war, sells a piano to a German who skips town, doesn't pay the duty, piano gets sold to a musician who trades it in to a music dealer, who trades it to me while stiffing me for 7 grand.
I still can't figure out how the piano training site on
Facebook
started spamming my WordPress site.
Is this all too much information? I am enjoying piano lessons again and even remember some of what
Brian Stevens
taught me.
By Stephen Pate, NJN Network