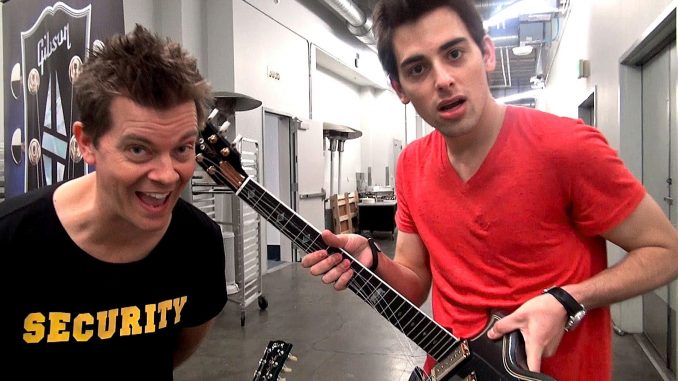 A trick guitar embarrasses people who won't listen
Trade Shows can wear you down and bring out the pranksters. Gibson folks seem like a lot of fun.
"Gibson built a Double Diamond replica guitar that easily falls apart to create the ultimate guitar prank. Prank victims include Christopher Lloyd, The Vim Dicta, Tyler Ward, and Alex G. Filmed behind the Gibson booth at NAMM."
Real Gibson guitars are available from dealers like Amazon.com

in the United States and
L.A. Music
in Canada.
Follow me on Twitter at @sdpate or on Facebook at NJN Network and OyeTimes.
By Stephen Pate, NJN Network