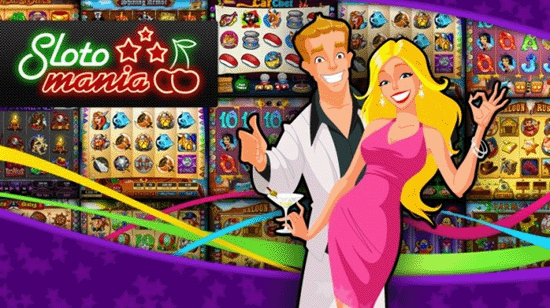 You can publish this article on your website as long as you provide a link back to this page.
This article was last updated on April 16, 2022
Social casino gaming is extremely popular. Some of the most popular social casinos like Slotomania have millions of fans. At the moment, Slotomania's Facebook app has more than 13 million likes, which is more than all of the casino players in several medium sized countries. All of that has caused for incredible projections. Researchers estimate that social casino games will be worth billions of dollars soon.
Social casinos are places where you can compete with other players to win money, but all of that without risking your own money. The social aspect at these casinos is far greater than that at real-money online casinos. Plus, it seems that social casino games seem far more acceptable to rookie casino gamers as they are far more inclined to start gambling in social casinos than real-money online casinos.

The majority of social casino gamers seem to be from North America, which means Canada and USA. We can understand why USA players are turning into social casino gamers more than traditional online casino players. It's because of the UIGEA, which prevents them from playing at real money online casinos. But, new online casinos that spring up in Canada such as those at www.canadianonlinecasinos.club have to fear of losing players the most.
The most appealing factor in social casino gaming is the entertainment factor. Although players don't actually win real money, they are excited to win anything, play endless hours and compete with other players. Social casino games offer the intensity of traditional casino gaming, but without the nail-biting moments when you have to risk your own money. This is probably the key reason why social casino games are popular besides offering social and entertainment factor.

At social casinos players receive incentives every day to come back and continue playing using the virtual currencies. They can share coins with other players and they receive coins from the casinos themselves. They are excited by the prospect of talking with other players on Facebook about their gaming experience while sharing screenshots of massive wins from playing at these social casinos.
Even though social casino games are completely free, they do offer the chance for players to buy packs of coins for small amounts of money if they don't want to wait for the next free coins giveaway from the operators. This has raised an interest among gambling law regulators to raise the question if social casino gaming should be regulated just like land-based and online casinos. These casinos spend millions of dollars every year on gambling licenses and audits. So, it will be interesting to see if social casino gaming will fall into a category of being classified as real-money gambling games.