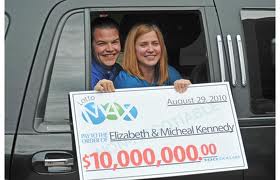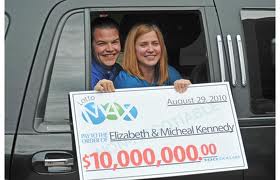 Okay, maybe "I" didn't win, but somebody in Ontario is laughing their head off. News outlets are reporting that the ticket for the big one was sold in Ontario. Sure enough, a visit to the
Lotto Max web site
proves we have a winner although I have no idea where the other news outlets know that winning ticket is in Ontario. Am I missing something on the site?
Oh yeah, 2 Maxmillions were also won and once again, Ontario is the lucky recipient. Time to get out those tickets and verify the numbers! Maybe I don't have to go to work on Monday. Of course, what am I going to do for the rest of the weekend? How will I contain myself? I better keep quiet about it. Heck, I'm going to end up with every Tom, Dick and Harry, even my wife's thirty-second cousins twice removed phoning me for a hand-out. Ha!
According to Lotto Max, with the fifty million having been won, the big pot comes back down so next week, Feb 4, it will stand at $21 million. However, since only two out of thirteen Maxmillions were won, they are going back up for grabs next week. The OLG is showing 14 Maxmillions for Feb 4.
Lotto Max: Fri Jan 28/11: $50 million plus 13 Maxmillions
6/49: Sat Jan 29: $6 million
All the latest winning numbers
You can visit the Lotto web site and check out all
the latest winning numbers
including Poker, 49, Lottario, Keno, Pick 4, Pick 3 and Payday. Of course, all the Encore numbers can be found there as well.
Good luck to all of us!
Click HERE to read more from William Belle.