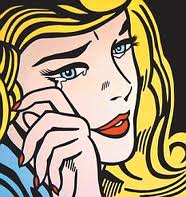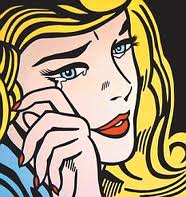 Lotto Max: Friday, February 18, 2011: $43,000,000
What? No winner? And I was so sure when I purchased my ticket yesterday. I was doubly sure when I looked up last night and there was a full moon. It seemed like an omen. The old face was just smiling down on me as if this was it; this was my big chance.
[sigh] But it was not to be. I see that there were zero winners for the big pot and now, for next week, the OLG is announcing a grand prize of $50 million with 7 MaxMillions. Geesh, I have to wait until Friday, February 18 to get rich. Ah man, this suspense is killing me. Why can't we just get it over with and somebody hand me a giant cheque?
Winning Numbers for Fri Feb 18
03 07 12 16 20 42 48 Bonus: 31
Oh well, there are some winners listed for prizes of $134,000. That's just walking around money in comparison with fifty mill but we can't look a gift horse in the mouth. Not that this analogy has anything to do with anything but I'm just babbling now as my disappointment turns into sadness then into depression for the rest of my Saturday. Hmmm, I think I'll go out and buy another 6/49 ticket and double my chances for tonight.
6/49: Saturday, February 19, 2011: $41,000,000
I gotta kiss the daily grind good-bye. [crossing my fingers on both hands] Please! Please! Please, let it be me!!!
Barry Shell
An odd story from 2009 thanks to CafeTerra:
Barry Shell, 45, of Brampton, Ontario, walked into a Petro-Canada station in his hometown to buy a pack of cigarettes with less than $5 in his pocket—and what proved to be the winning lottery ticket for a July 2009 Ontario Lottery drawing, worth over $4 million Canadian. Overjoyed, Shell signed his winning ticket and drove to the Ontario Lottery and Gaming Corp. headquarters in Toronto the next day to validate his ticket and claim his prize. Unfortunately for him, the authentication the Ontario Lottery runs on its large prize winners includes a police background check, which revealed a 2003 warrant for Shell's arrest for his failure to appear on charges of theft and possession of stolen property.
The Ontario Provincial Police officers responsible for running Ontario Lottery background checks stood discreetly to the side as Shell claimed his prize and posed for the traditional check-grip-and-grin photo, and then arrested him as he left the building. He spent the night in jail, but, having handed his winnings off to a relative as he was arrested, was able to have himself bailed out the next day. Negotiations between Shell's legal team and Ontario prosecutors continue, and a resolution to the charges against Shell has not been announced.
I did some hunting around but I didn't find anything about what may have become of Barry. Hopefully he turned his life around.
All the latest winning numbers
You can visit the Lotto web site and check out all the latest winning numbers including Poker, 49, Lottario, Keno, Pick 4, Pick 3 and Payday. Of course, all the Encore numbers can be found there as well.
Click HERE to read more from William Belle
Article viewed at: Oye! Times at www.oyetimes.com