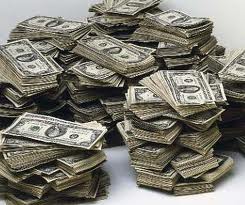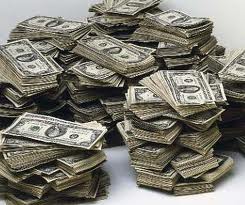 Friday, February 25, 2011: $50 million, 7 MaxMillions
This is a biggie, folks. The Max is pumped and I mean pumped into overdrive. After failing to award the zillions in the previous weeks, the OLG has pushed things into the stratosphere with a hefty fifty mill nicely topped off by seven one million dollar prizes. Note, lucky seven as in seven prizes. Do I see good fortune written all over this?
Saturday, February 26, 2011: $7 million
Ah, there's that 6/49 bringing up the rear. Last Saturday's prize of $41 million was neatly divided between 2 winning tickets. But I'm putting that one behind me. I checked all my tickets this past Tuesday and guess what? I'm still writing these articles; no trip to Tahiti yet.
Wednesday's $3 million 6/49 went to no one so that all gets spun into this Saturday's prize of double the fun. So, it's Friday. Dig out $7 dollars and get yourself a Max and 6/49. You never can tell; your number may be up. Your number may be up? Oops, that one sounds like you're going to die as in a bus with your number on it or some such thing. Ha! Now we can't have that; we want to see somebody lucky enough to be jetting off to Tahiti. Ah, one ticket and your life is changed forever. Hmmm, kind of nice just dreaming about that, eh? Financial independence to the point where you would never again have to work; you would never again have to worry about where the next buck is coming from. Seems sort of magical.
All the latest winning numbers
You can visit the Lotto web site and check out all the latest winning numbers including Poker, 49, Lottario, Keno, Pick 4, Pick 3 and Payday. Of course, all the Encore numbers can be found there as well.
Click HERE to read more from William Belle
Article viewed at: Oye! Times at www.oyetimes.com