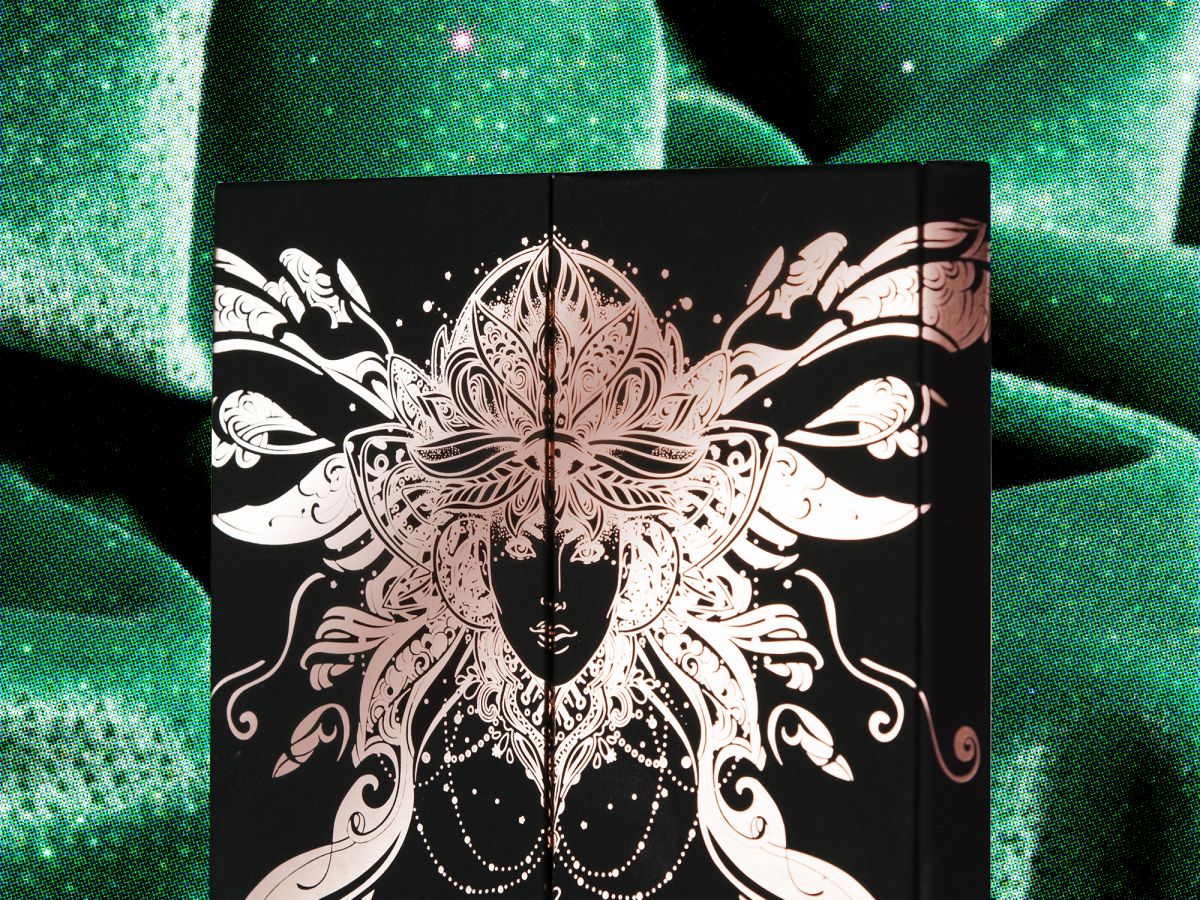 It started with a few smudge stick sprays and gem-infused body oils and has grown into a massive beauty category that even the most skeptical can rally behind. That's right, tons of witch-, tarot-, and crystal-inspired beauty products exploded onto the market this year — and they do way more than just cleanse or hydrate your skin. Instead, these mystical beauty products also seek to refresh your soul and renew your aura.
The latest brand inspired by the ancient and unseen wants to take it a step further with a collection of tarot-inspired eyeshadow palettes. Indie cosmetics brand Luminess Air is bringing tarot to your vanity by pairing eyeshadow pigments with good fortune. Tarot, as you might know, is a storied practice of spiritual guidance using a 78-card deck. It has many varieties of practice — it's said to date back to the 16th century, after all — but the standard, 78-card deck has found itself rising to popularity in recent years in new ways.
Each of Luminess' four new eyeshadow palettes is inspired by one of the 22 most important cards, which are called major arcana. "Major arcana cards represent situations we all face in life, carrying guidance and perspective to help you navigate them," the brand explains. (Unlike the other 56 cards, which focus mainly on day-to-day things.)
As you might expect, each palette is as exciting as the card it represents: Bold, vivid shades that are smooth, extremely blendable, and incredibly pigmented. Which means that no matter how into tarot you are, it's easy to let these four palettes guide you through the end of 2017 and into the next year with an enlightened perspective and rad new eye makeup.
Picking one, however, is not as easy. Everything you need to know about each, ahead.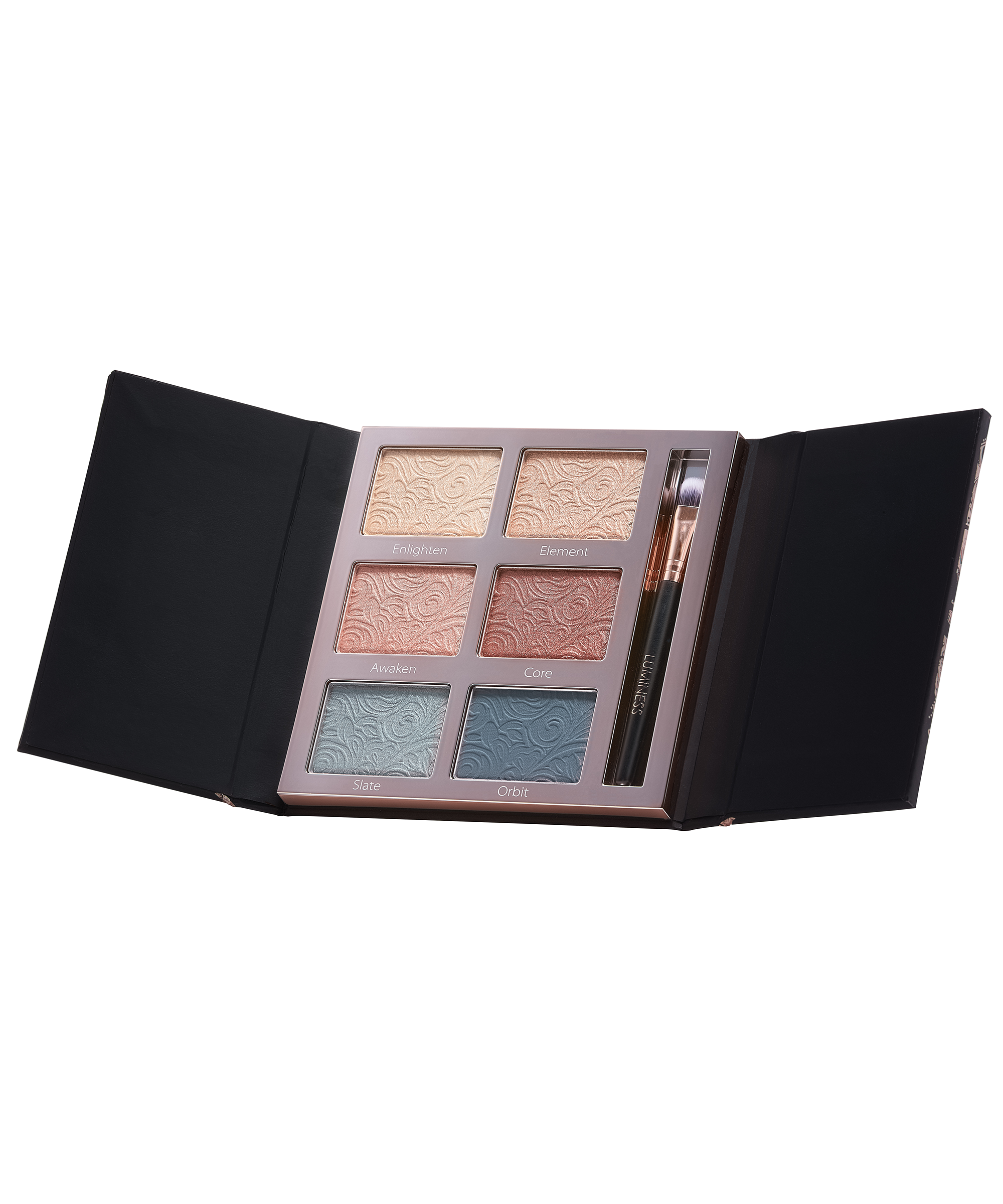 The World
The Inspiration
: According to Luminess, the world card represents wholeness and a core of unity throughout the four seasons. "The hues of the world produce brightness to darkness and every shade in between," the brand notes.
The Palette: You'll find shades spanning all four seasons, from Awaken, the quintessential summer peach, to a classic fall burgundy named Core.
Luminess Air Tarot Eyeshadow Palette in The World, $35, available at Luminess Air.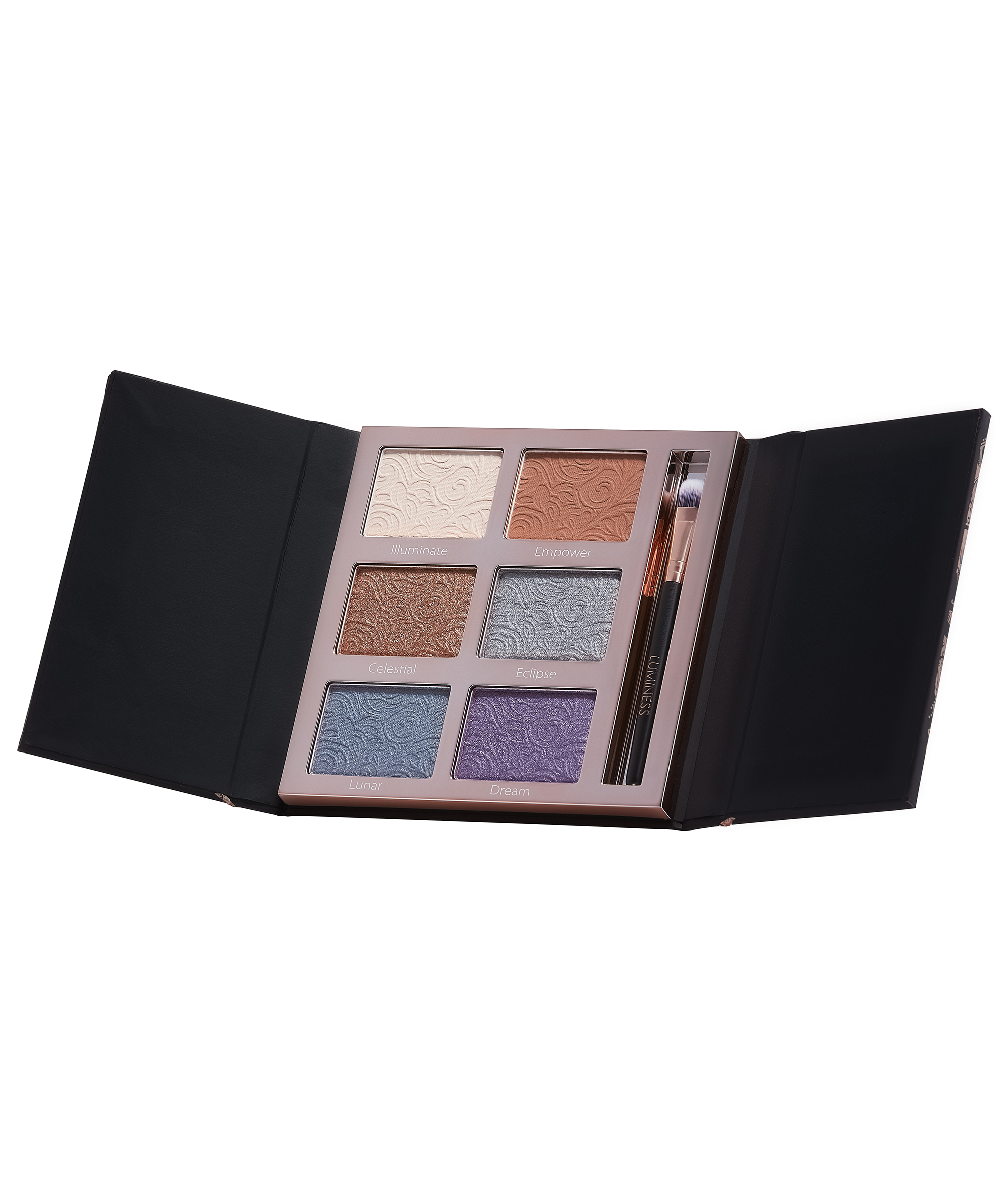 The Moon
The Inspiration: The moon tarot card represents your "shadow self," the brand notes. "The deep hues allow you to dive deep into your soul, giving your subconscious a chance to emanate in a dreamy and celestial, beautiful way."
The Palette: We're not entirely convinced our souls aren't dreaming, because the shade Eclipse is a muted metallic blue like nothing we've ever seen. Also included: five other moody, muted colors that would look divine blended into a smoky eye.
Luminess Air Tarot Eyeshdaow Palette in The Moon, $35, available at Luminess Air.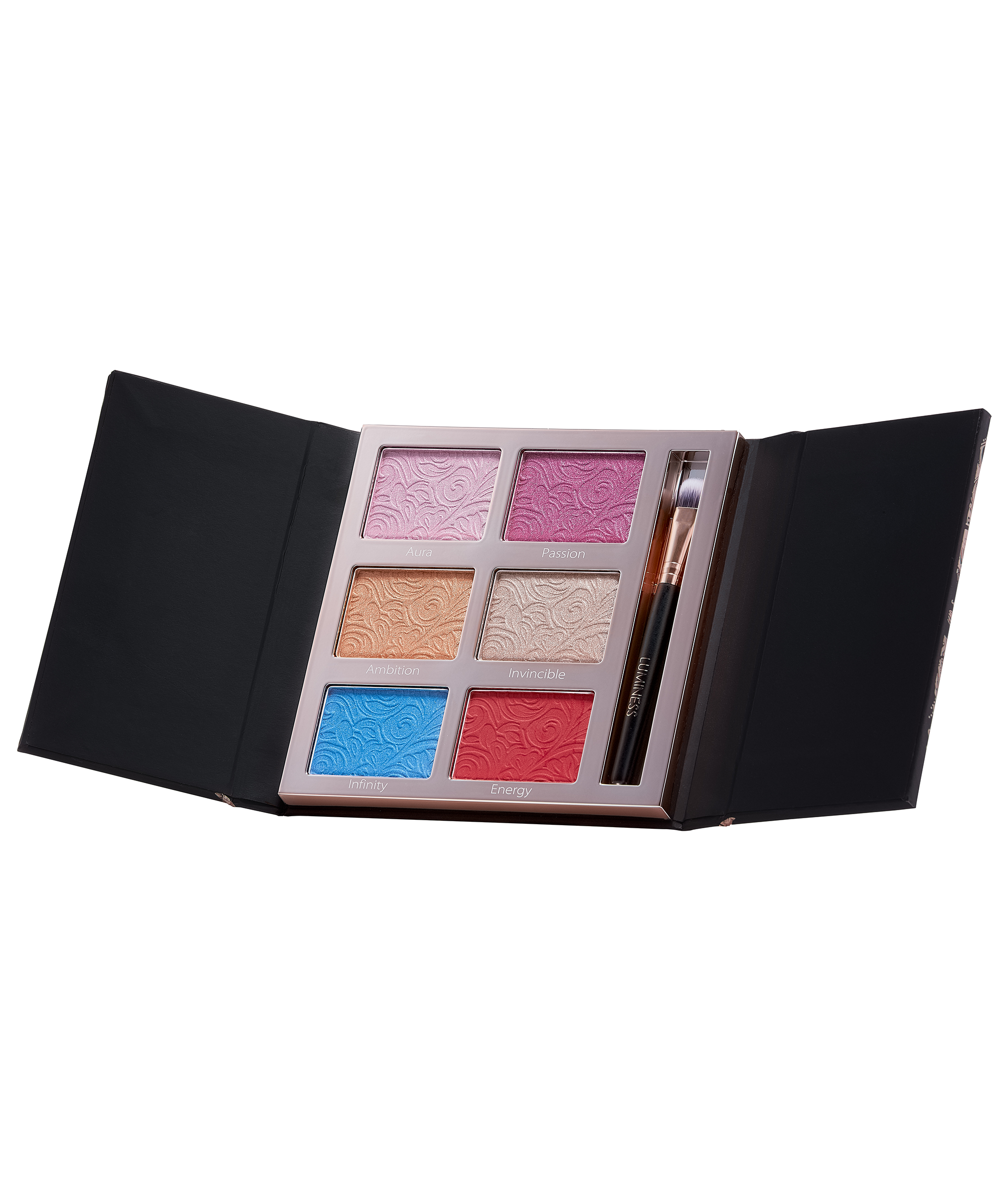 Strength
The Inspiration: "The strength arcana card speaks of the ability to withstand anything life hands you and the fortitude of the heart," the brand says. "We selected a bold set of colors, including red, to represent this palette."
The Palette: In addition to the vibrant red, the palette includes a shimmery apricot orange, a true Champagne gold, a bold matte blue, an icy pink, and a pinky purple.
Luminess Air Tarot Eyeshdaow Palette in Strength, $35, available at Luminess Air.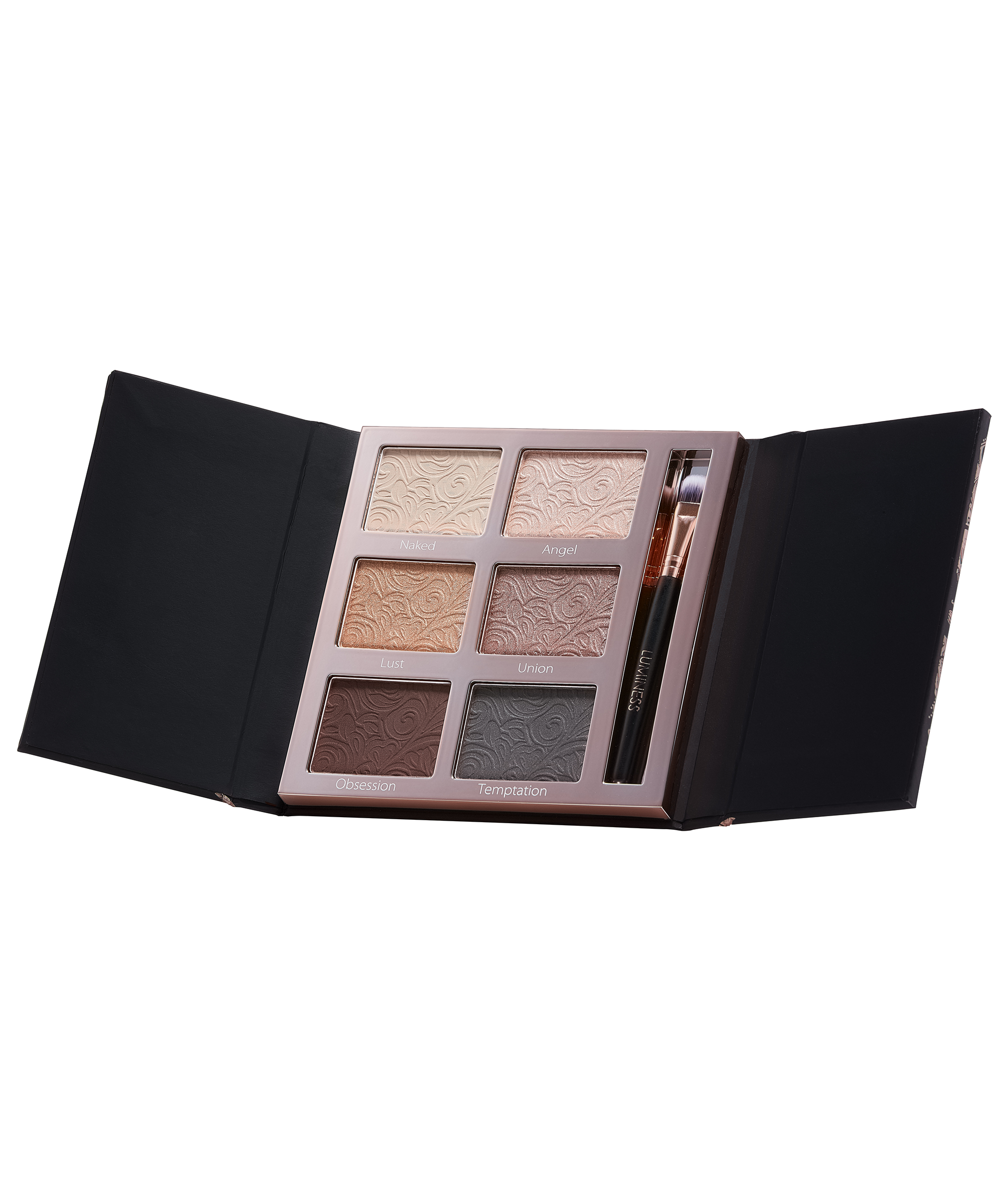 The Lovers
The Inspiration: Spoiler alert: The lovers card features two nude individuals. "We chose to represent this in a range of of nudes," the brand reports.
The Palette: As many who read tarot might know, the lovers represents more than just love, but also conflicting choices — seen here with the mix of warm and cool tones. We particularly fond of Union, a universally-flattering bronze.
Luminess Air Tarot Eyeshdaow Palette in The Lovers, $35, available at Luminess Air.
Click HERE to read more from Refinery29


Loading ...