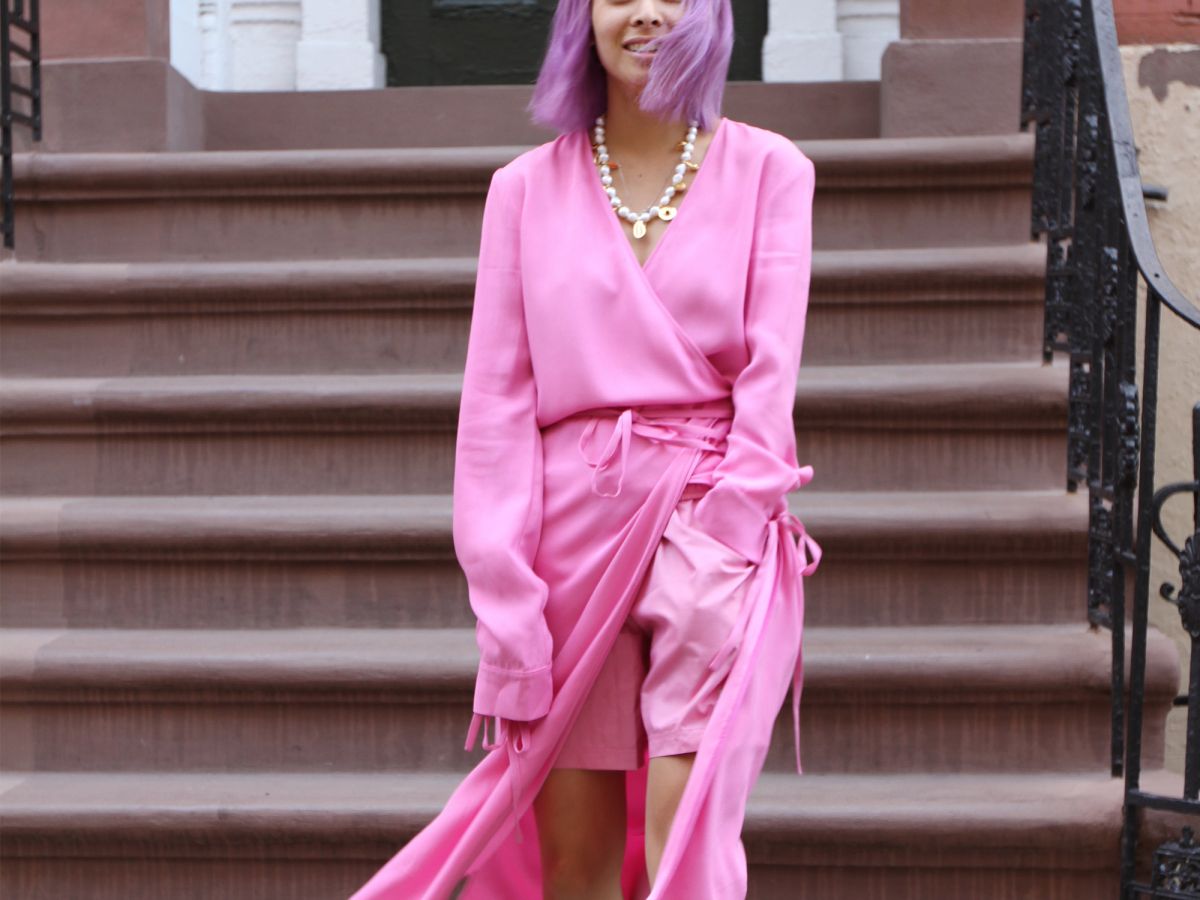 I will always jump at the opportunity to take my sandwiches in wrap form. This thinking, however, does not also apply to my preference in tops. Frankly, wrap tops are my last pick on the blouse spectrum. But since I've heard so many friends sing their praises — how easy they are to wear (what?!) and how flattering they look ( erm, debatable) — and since I've come across so many versions of the trend, I felt like I must have been missing something.
My main gripe with wrap tops is how deceiving they are: Model one in front of your mirror and you'll think you're safe, but bend over for one second and you might reveal more than you meant to. But the biggest problem with a nip-slip isn't exposure — it's that you'll likely spend the rest of the day worrying, hand on your chest, that it's going to happen again. And all of that kerfuffle over a top just seems unnecessary.
To prove myself wrong about wrap tops, I spent seven days exploring all the ways I could make them work for me. Sure, the deli guy might have seen my girls when I ordered my morning matcha, I flashed a few people while biking to work, and I bought many an emergency safety pin, but it's all in the name of fashion, no?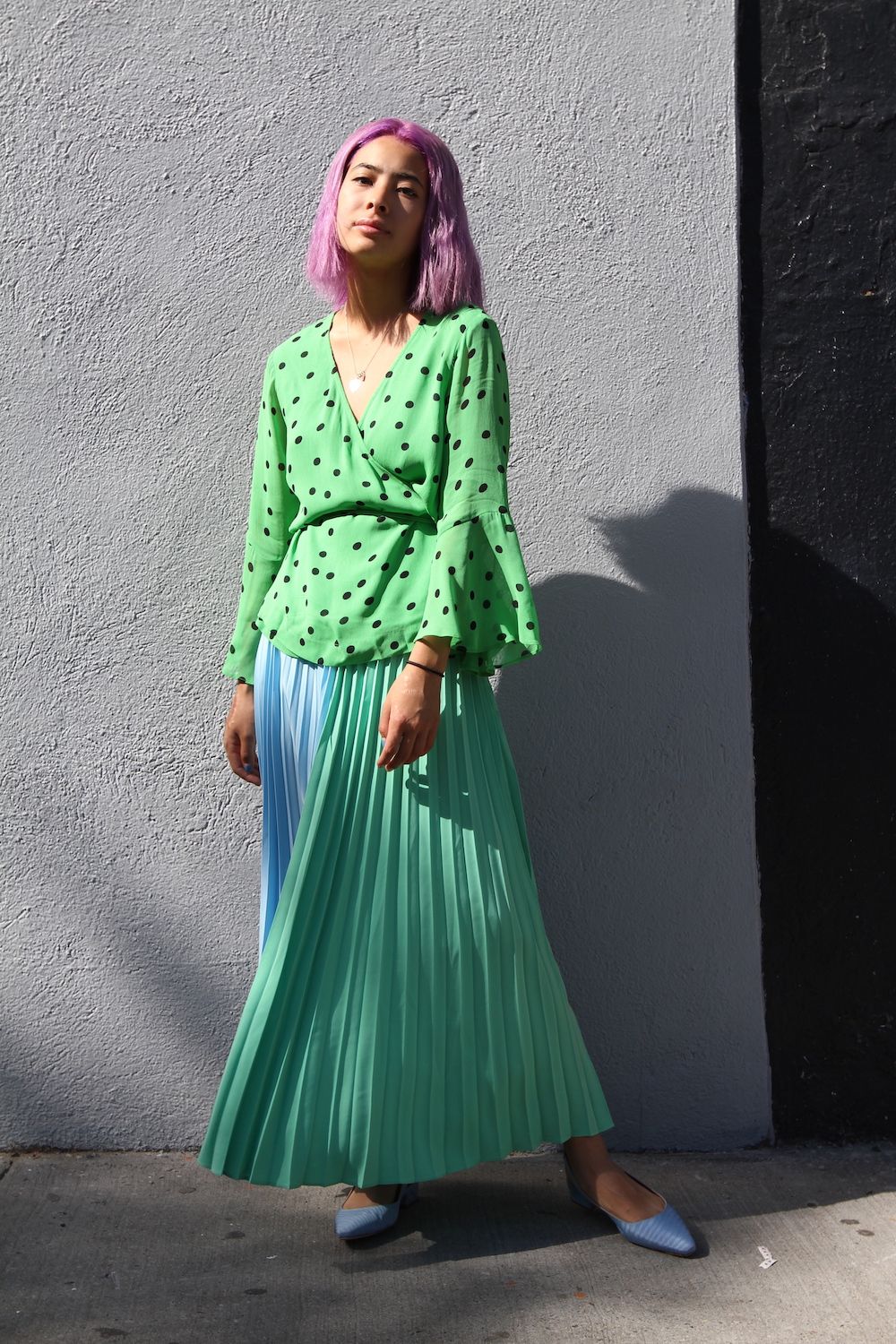 Monday
Ganni creates wrap tops that make me wish I liked wrap tops. Although it's only day one, I am pretty convinced that when a wrap top fits well, it's really easy to wear. This one had some details that made it one of my favorites: subtle trumpet sleeves and a really nice fabric. A fuss-less wrap top on the first day! How did I get so lucky?
Ganni Dainty Georgette Wrap Top, $145, available at Ganni; The Frankie Shop Pleated Skirt, $129, available at The Frankie Shop; Seven All Around No. 9, $195, available at Seven All Around.
Photographed by James Jiang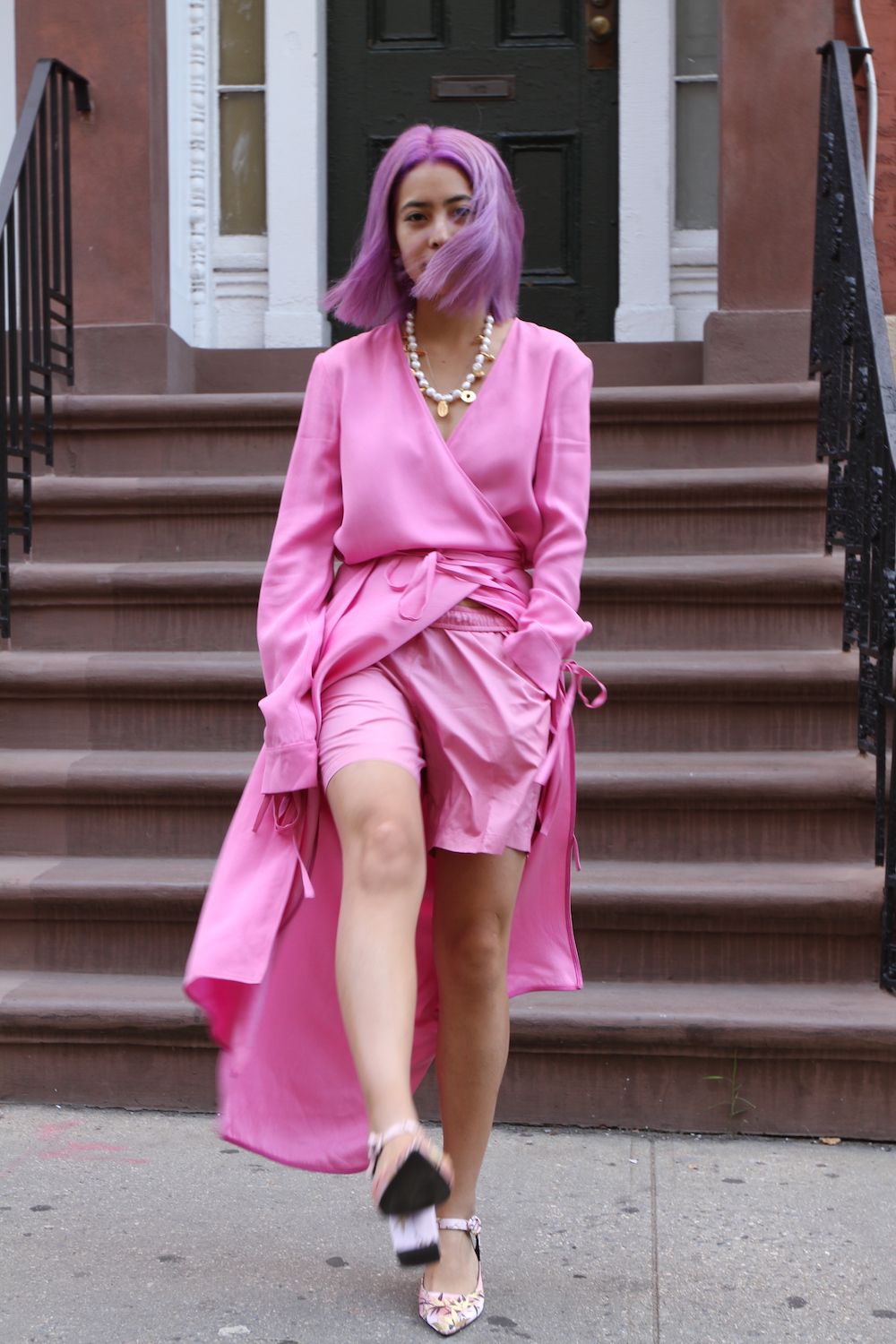 Tuesday
Okay, this technically isn't a "wrap top" but I am of the school of thought that anything is a top if you want it to be. I folded the front of this dress up and used its ties to secure it. Sometimes, silkier tops (my kryptonite) have the tendency to be more floaty, but this had the perfect weight to it, keeping everything where it should be. Another win.
Attico Wrap Maxi Dress, $539, available at Farfetch; Jaw x Jawshop Classic Short, $128, available at Tictail; Zara heels; Lizzie Fortunato necklace.
Photographed by James Jiang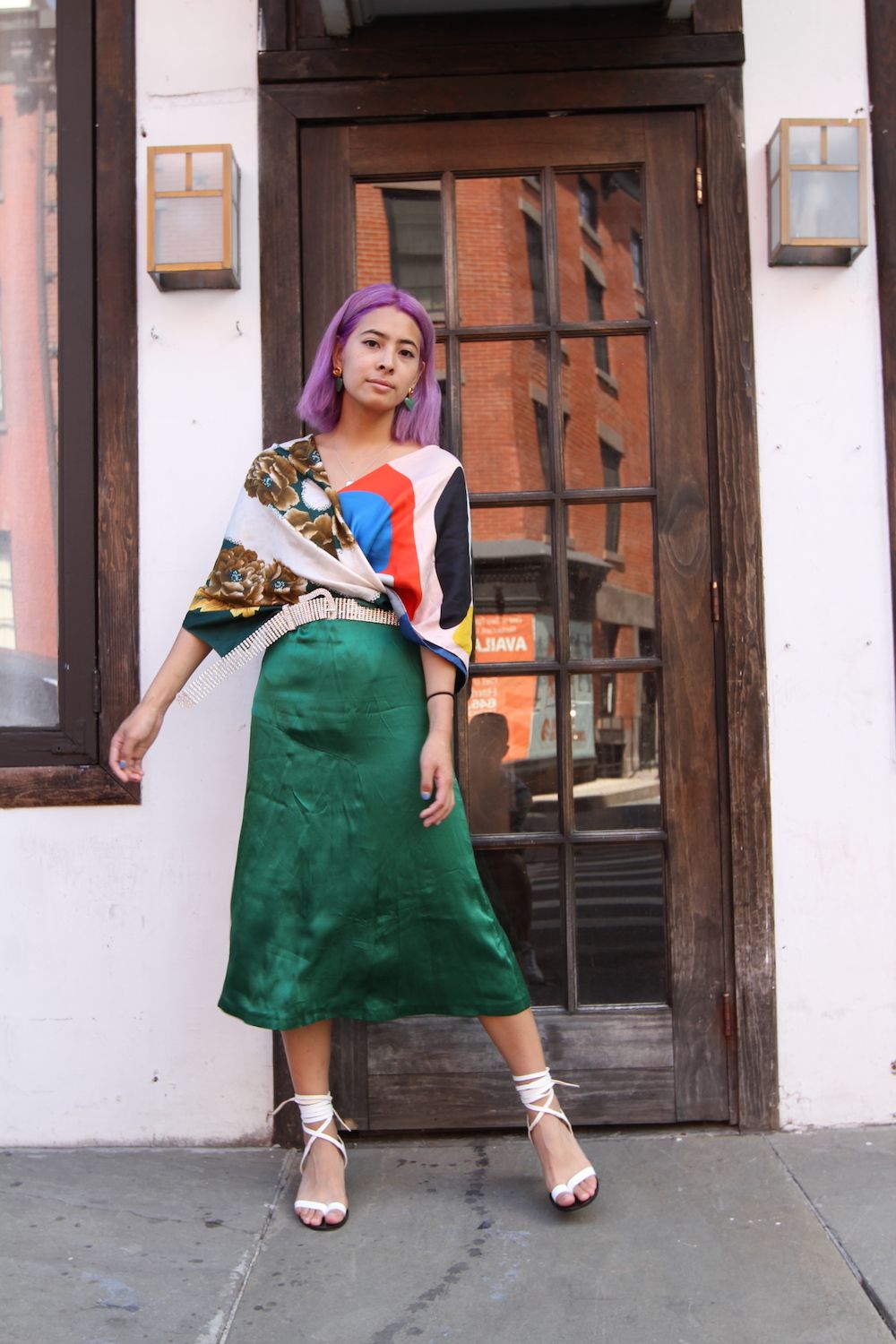 Wednesday
Today, I decided to challenge myself and DIY my own wrap top with two scarves. Disclaimer: This was just asking for a nip-slip. It took a few tries (and a lot of patience) for me to figure out the right way to tie and safety pin it, but I did find that pinning the top where the two scarves crossed over made a world of a difference. It was the fussiest outfit of the week, but ultimately worth it.
Pierre Hardy Perspective Cube Scarf, $204.11, available at Pierre Hardy; Zara skirt; ATP Atelier Canda White Vacchetta Sandals, $234.61, available at ATP Atelier; Amazon Rhinestone Belt, $21.99, available at Amazon.
Photographed by James Jiang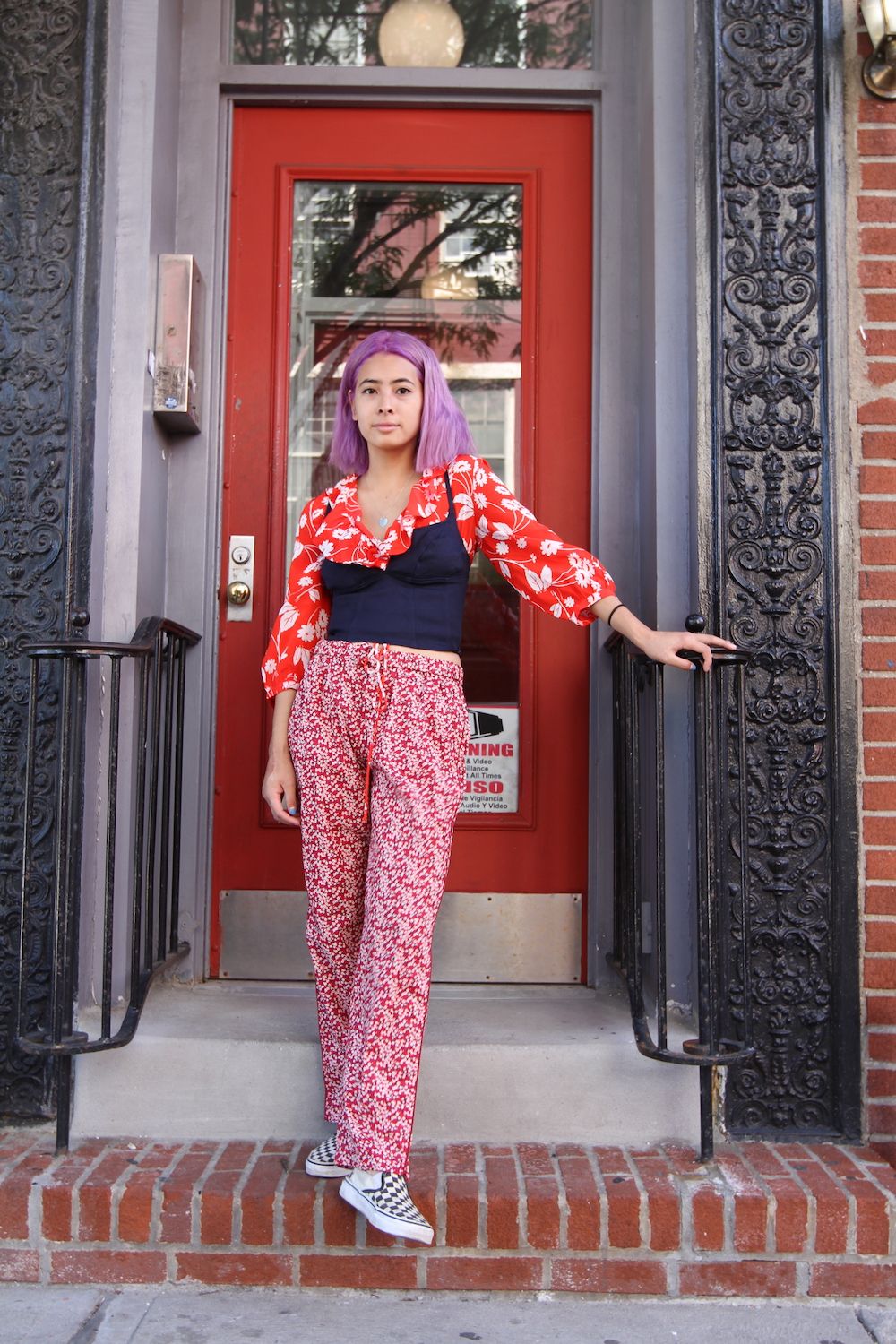 Thursday
Sure, this wrap top is great on its own. But I wanted to give it a twist by layering a corset over it. This was the ultimate guarantee that there wouldn't be any nip-slips, and although a wrap top separately is great, it's also the unsung hero of layering pieces. When worn underneath something else, it has a three-dimensional effect, especially here considering the ruffled and flowery neckline. I felt like a v. stylish pirate.
Rixo London Sofia Wrap Top, $229.94 ,available at Rixo London; For Love and Lemons Daria Denim Corset, $117, available at For Love and Lemons; Sleepy Jones Marina PJ Pant, $139, available at Sleepy Jones.
Photographed by James Jiang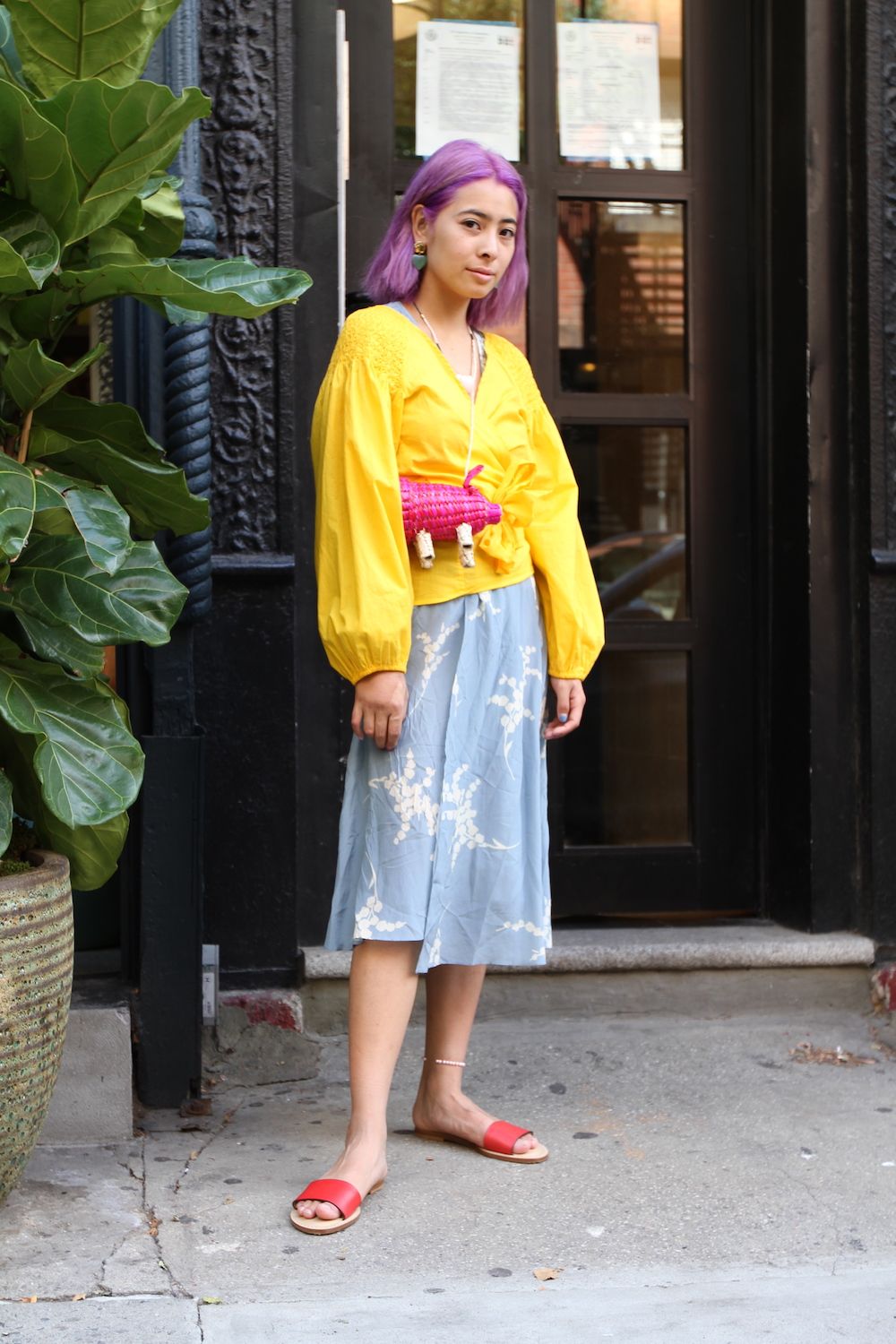 Friday
Speaking of pirates, Fridays are for dressing like a tropical bird — specifically a parrot. A weather-appropriate cotton material is a good foray into wrap top territory. The fabric on this top is more rigid than its silkier cousins, so no safety pins are required here. Plus, this one's ties are longer and thicker than others, which makes it an extra-fun styling piece. You can tie a big old bow or wrap it around a few times to create a layered wrap effect.
Merlette Sant Josep Blouse, $280, available at Merlette, Realisation Par The Violette Dress, $225, available at Realisation Par; Lizzie Fortunato Earrings.
Photographed by James Jiang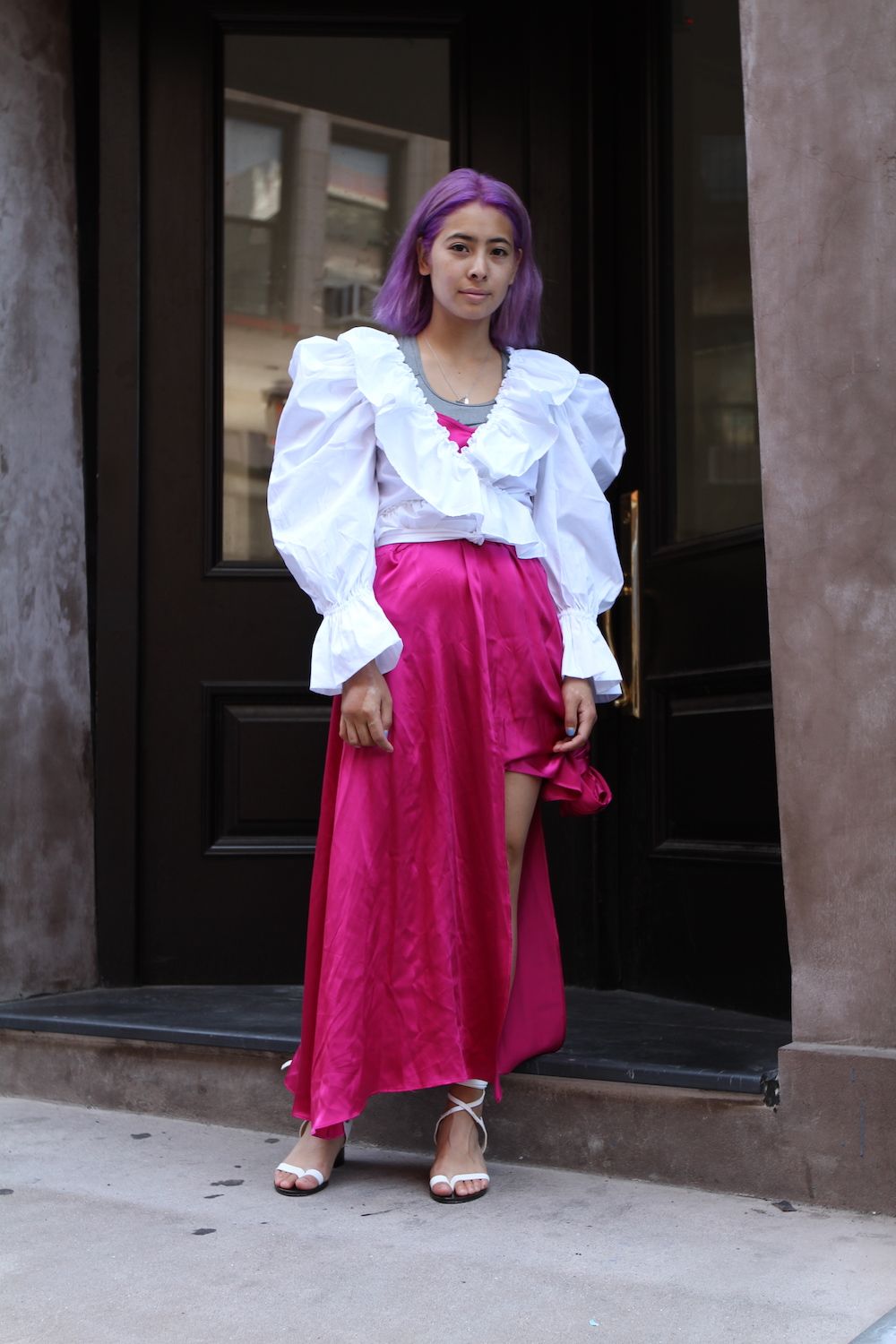 Saturday
I first saw this wrap top on my Instagram feed and my mind fluttered with excitement on how to style it — this is the BLT (my favorite kind of sandwich) of wrap tops, if you ask me. It is so aptly named the "poet blouse" that I wrote a haiku for the occasion:
Floaty in the wind
Layered no matter what
Wrap tops are so great
Courtyard LA wrap top; Datura Dragon Pink Slip Dress, $310, available at Datura; Nike Swoosh Sports Bra, $30, available at Nike; ATP Atelier Canda White Vacchetta Sandals, $234.61, available at ATP Atelier.
Photographed by James Jiang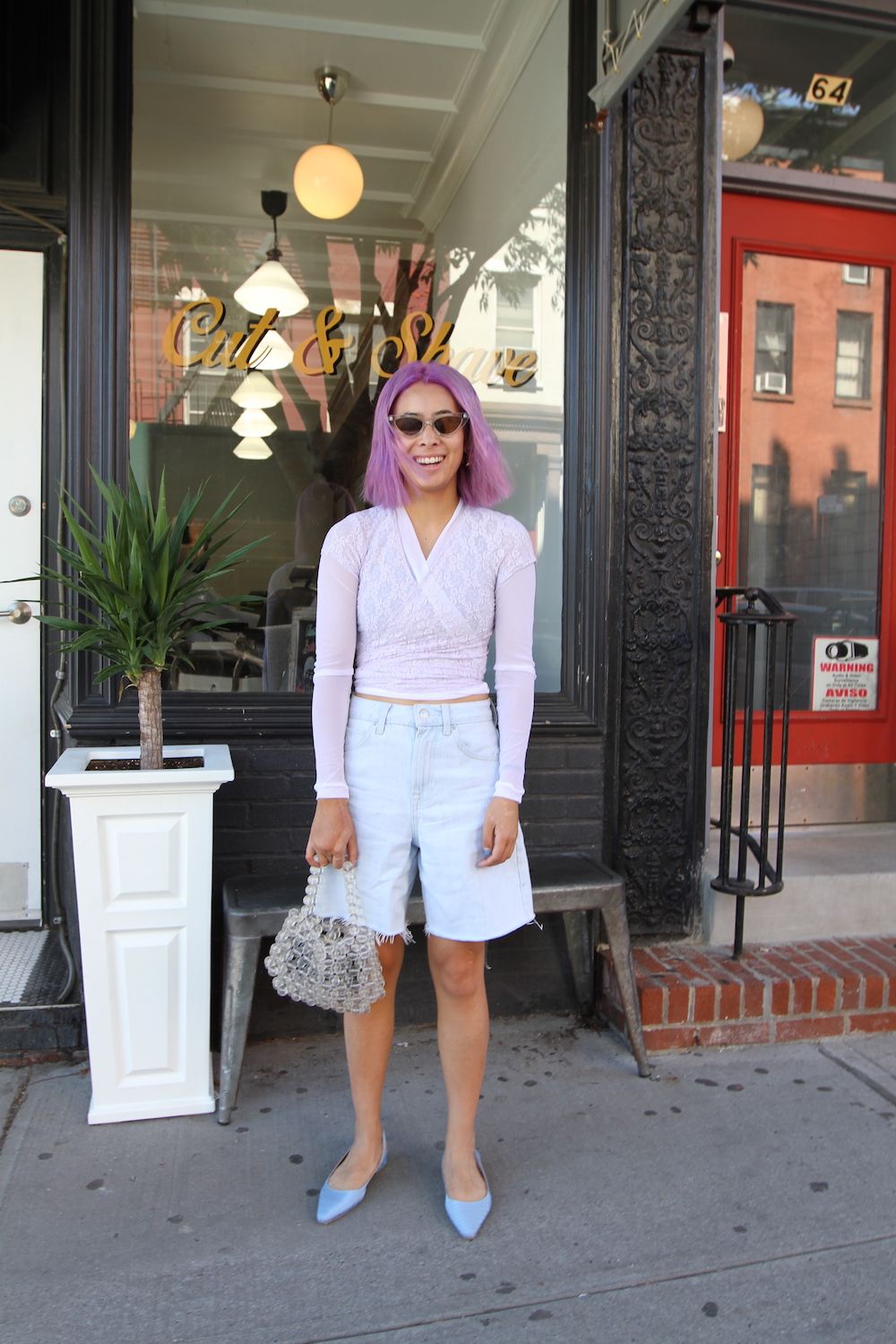 Sunday
Oh, how far I've come in just one quick week. I went from hating wrap tops on Monday morning to wearing two at once by Sunday. For my last day, I wanted to try the wrap tops that I've seen ballerinas wear — they're tighter and had less of a risk of flashing anyone. I had some trouble with how to tie both tops' straps so that it didn't look like I had a huge growth coming out of my side, but I solved this by staggering the ties. I felt like a double-wrapped little burrito which is a great feeling to feel on a Sunday.
Only Hearts Short Sleeve Wrap, $55, available at Revolve; Only Hearts Tulle Wrap Top, $69, available at Only Hearts; Topshop shorts ; Mango Beaded See Through Bag, $69.99, available at Mango; Seven All Around No. 9, $195, available at Seven All Around.
Photographed by James Jiang
Click HERE to read more from Refinery29


Loading ...