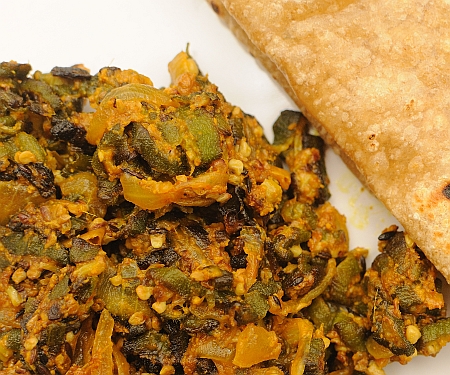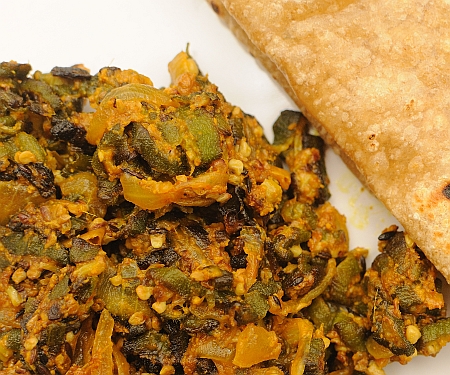 2 cup(s) chopped okra (lady finger)
4 cups yoghurt lightly beaten
2 green chilli(es) chopped and crushed with salt
1 teaspoon(s) mustard seeds
½ teaspoon(s) each of asafoetida and turmeric powder
1 tablespoon(s) oil
salt to taste
oil for deep frying
Combine the yoghurt, crushed green chilli(es)and salt in a bowl. Mix well. Keep aside. Heat the oil for deep frying on a high flame till hot. Drop in the chopped okra and fry on medium heat for 4 minutes or till light brown in color. Drain and keep aside.
For the tempering, heat the oil in a pan for 2 minute(s). Add the mustard seeds. Let them crackle. Now, add the asafoetida and the turmeric powder. Fry on low heat for a few seconds.
Add the tempering to the seasoned yoghurt. Mix well. Keep refrigerated.
Add the fried okra pieces to the yoghurt just before serving.
Serve cold or at room temperature with: Cumin Rice or any other rice dish of your choice.
Serves: 4
Cooking time (approx.): 6 minutes
Style: South Indian Vegetarian