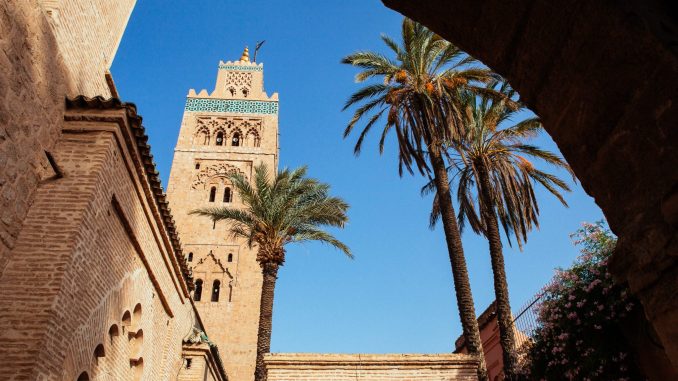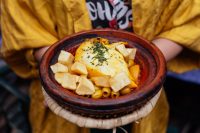 If you are a foodie by heart your life is simply incomplete without visiting the city of Marrakech. The entire city is filled with the exotic smell of spices and other tantalizing aromas. During your visit to Marrakech, you will find exclusive restaurants to local cafes serving a variety of menu to its guests. There are plenty of mouth-watering and lip-smacking dishes to try out in Marrakech. However, there are certain things you should know about eating out in Marrakech. Before, you begin to explore the variety of food in the city you should once go through this guide. With this guide you can be sorted to have a great time eating out in the city.
Food Rules In Marrakech
If you are to visit Marrakech, it's better that you should once go through the Marrakech food rules.
● Try to avoid drinking water from any other source other than bottled water. Also, you should avoid taking ice cubes in your drink.
● Carry an anti-bacterial gel in your bag while going out to eat or dine in a restaurant in Marrakech. This is important if you have been touching a lot of money for the whole day long.
● You should better avoid eating things that are likely to be washed in water. For example, raw vegetables and salads.
● You should not use drinking straws in Marrakech as they can be used before.
● No matter how delicious the cookies look good on the carts you should never buy from them. For your information, they are not baked from reputed patisseries.
● If you are eating at a street stall make sure that you check the oil with which they are frying your food. If the oil looks dark, it is better to avoid it. Dark colour oil is an indication that it has been used for a while now.
● If you think that eating at a fancy restaurant will give you hygienic food then you are wrong. While most of the reputed restaurants may provide you with a fine service but there is no guarantee in it.
● You should be aware of while buying fried fishes from a street vendor in the city. Don't forget that Marrakech is a landlocked city and it may have taken a bit extra time to get the supply. If you are not sure of the freshness of the fish, it's better to avoid it.
Dishes You Must Give A Try
Now that you are already familiar with food rules in Marrakech, let's move onto the delicious dishes that you must try in the city. Well, there is plenty of them. However, we have shortlisted only a few of them for you.
1. Tagine
Tagine is basically a traditional clay pot which is used to cook a variety of dishes. This is famous and can be found from top-class restaurants to roadside vendors as well.
2. B'ssara
This is actually a simple broad bean soup which you can try. This is mainly served in breakfast. You can avail this delicious soup at any restaurant in the city.
3. Chermoula
This is fish marinated in a unique combination of spices and herbs before, it is grilled. The grilled fish is then eaten with dipping sauce. However, you should try this dish only from high rated restaurants.
4. Harira
This is yet another soup which is going to please your taste buds. This lamb, lentil and tomato soup are worth trying in Marrakech. However, this soup is mainly served during the holy month of Ramdan after the sunset.
5. Zaalouk
This is basically smoked aubergine dip which is mainly served with bread and vegetables as a starter. This is a must try item in Marrakech.
If you are to visit Marrakech and have a great experience out there, you can rely on Withlocals. Withlocals is a well-known platform that helps travellers connect to a local to have an enriched experience of the place they are travelling.
Well, now that you know the rules and things to eat in Marrakech, you should be doing well on your trip. Enjoy your trip but smartly.