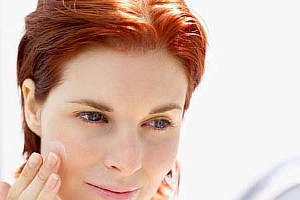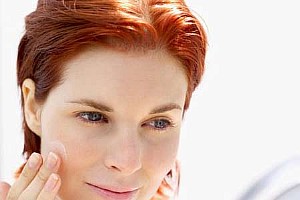 While the chances of acne being curable are bleak, dermatologists are finding that hormonal therapies can help some women fight bothersome skin disease that occurs in adulthood.
At the American Academy of Dermatology's Summer Academy Meeting 2009 in Boston, dermatologist Bethanee J. Schlosser, MD, PhD, FAAD, assistant professor of dermatology and director of the Women's Skin Health Program at Northwestern University Feinberg School of Medicine in Chicago, discussed the most widely used hormonal therapies available for women with acne and the best candidates for this type of treatment.
Factors that contribute to the formation of acne include excess oil gland production, skin inflammation, abnormal maturation of skin cells lining the hair follicle and an increased number of the acne-causing bacteria Propionibacterium acnes.
However, hormones also influence both oil gland production and the maturation of skin cells thereby contributing to the formation of acne lesions.
"Women over the age of 20 may experience worsening of their acne or a change in the nature of their acne. This can include increased lesions on the lower one-third of the face (including the jaw line and upper neck), pre-menstrual flares, and resistance to oral antibiotics and other traditional acne therapies," said Dr. Schlosser.
"For these women, hormonal therapy in the form of combination oral contraceptives and/or anti-androgen medications, such as spironolactone, flutamide and dutasteride that work by reducing the activity of the male hormone testosterone, may provide significant benefit," the expert added.
Dr. Schlosser noted that the use of hormonal therapies for acne, including combination oral contraceptives, requires careful screening of patients.
Based on a physical examination, a patient's medical history and the success or failure of previously prescribed acne treatments, dermatologists may recommend hormonal therapy to enhance the results of acne treatment in women.
Hormonal therapy in the form of combination oral contraceptive pills has been shown to help treat both inflammatory acne lesions (the papules, pustules and painful nodules under the skin), and non-inflammatory acne lesions (blackheads and whiteheads).
Dr. Schlosser suggests that hormonal therapy should not be used in isolation but instead recommends that combination oral contraceptives or anti-androgen medications be used in conjunction with topical retinoids for optimal results.
receptor.
"Combination oral contraceptives can be very beneficial in the treatment of acne in appropriately selected women, and several different oral contraceptives have been shown to be effective in clinical studies," said Dr. Schlosser.
"But the treatment of acne with combination oral contraceptives needs to be targeted to each patient's individual needs, and patients should be monitored regularly to ensure the safety and effectiveness of their particular therapy," the expert added.