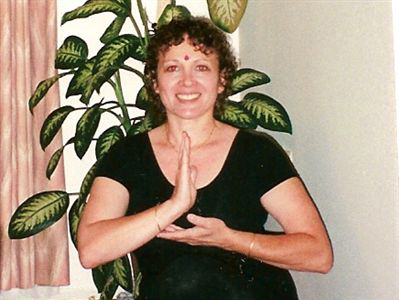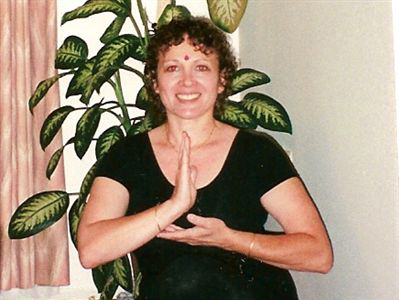 In India, in decades past, there were thousands and thousands of Rickshaw wallas to convey the myriad people coming and going. As time has gone on, the barefooted Rickshaw wallas have diminished, but there are thousands of Cycle rickshaw Wallas to continue to transport people around the cities. The Cycle Rickshaws are colorful, decorated with flowers, photos, Goddesses, prayers and other eye catching and unique decorations. On my last trip to India, I had the pleasure of being in traffic next to a Cycle Rickshaw. One of the zip-in clear plastic windows had been turned into a place of worship. It was beautiful and it really caught my eye, so naturally I had to take a photo of it to bring back for my photo book. These Rickshaw Wallas have an immense amount of endurance and they work very hard. What they don't have that you might have from sitting all day or long business travel is Sciatica, that painful condition that runs the length of your leg and up into your spine along the Sciatic nerve. While I don't suggest you change careers and become a Rickshaw Walla, I do suggest that you address this condition in the same way that the very sweet manager at my bank did two weeks ago when I went in to do some banking. She had some immediate relief by following a couple of simple techniques.
Rickshaw Knee Pulls: Carefully reach forward to interlace your fingers around your left knee. Begin to gently pull upwards on the knee stopping at the point where the pain begins. Repeat 3 times and then do on the other knee, even if it isn't the Sciatic knee. Do this several times through out the day if you have to sit a lot. Work your way to being able to pull your knee up to your chest. Work slowly-don't try to accomplish too much in the beginning. Your first goal is simply to get relief. Periodically get up and simply circle your chair once in order to get the circulation going.
** Make sure that your seating height and computer height and arrangement are not causing your body to come out of alignment. Try to get your PC directly in front of you and about 3 " below eye level so as not to reach with you neck to see. If you cannot put your PC in front of you, you must regularly shift your body so that you un-twist it from this unnatural position. Be creative. Relief is only a few adjustments away. Yoga Works.
Sending you a little Yoga Bling,